TikTok
TikTok rolled out AI generated avatars feature for more users on Android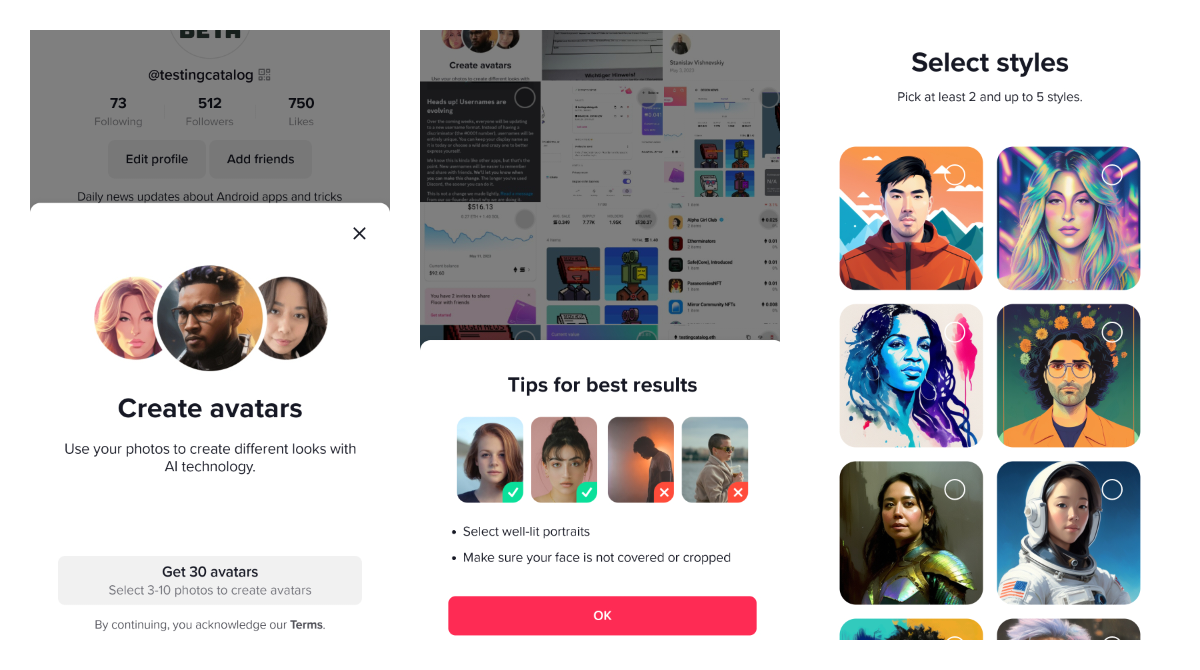 TikTok has expanded its generative avatars feature to more users, allowing them to create customized avatars by combining their photos with various styles. These unique avatars can be downloaded, used as profile pictures, or shared on stories.
Steps on How to Use the Feature:
Wait for the generative avatar prompt on your TikTok app's splash screen.
Select between 10 and 30 portrait photos of yourself. The number of photos you choose will affect the output quality of your avatar.
Once you have selected your photos, pick from various avatar styles the app provides.
After choosing a style, wait for the generation process to complete. This may take up to 20 minutes. TikTok will notify you once your avatar is ready.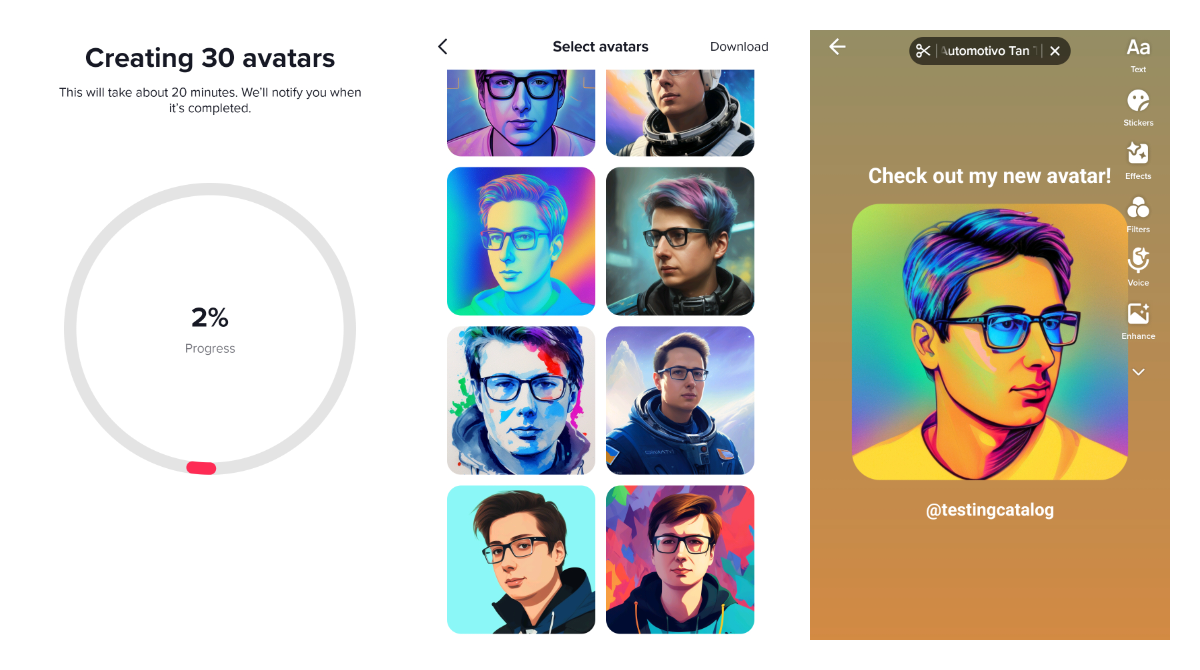 Who Will Benefit from This Feature?
The generative avatars feature is perfect for TikTok users who want to personalize their profiles and create unique, digitally rendered images to represent themselves on the platform. This feature is also suitable for individuals who enjoy experimenting with different styles or want to explore artistic representations of their likeness.
About TikTok
TikTok is a popular short-video platform that allows users to create, share, and discover various content such as comedy skits, dance routines, and more. With its user-friendly interface and wide range of creative tools, TikTok has attracted millions of users worldwide, fostering a diverse and vibrant online community.
Source of the News
This news about the release of generative avatars on TikTok was initially reported by Matt Navarra, a social media commentator, on his Twitter account. Back then it was released on iOS and now it came on Android as well.