Twitter
Twitter Highlights tab rolled out on the web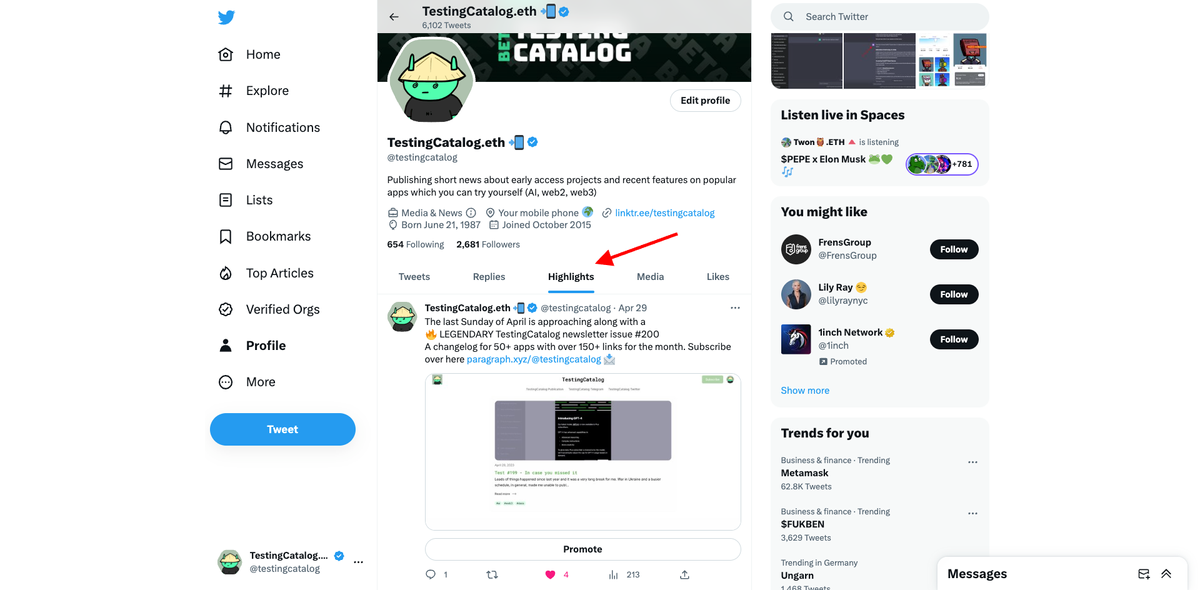 Twitter has recently introduced a new feature called "Twitter Highlights" for the web version of the platform. This addition allows users to neatly showcase their top tweets in a separate tab under their profile. Perfect for creators and influencers, this tab helps highlight evergreen content, as well as divide different topics or themes for easier accessibility for followers.
How to Add Tweets to Your Highlights Tab
To start using the Twitter Highlights feature, follow these steps:
Log in to your Twitter account on the web.
Navigate to one of your tweets that you want to add to your highlights tab.
Click on the three-dot menu at the top-right corner of the tweet.
Click "Add to Highlights" from the menu to instantly place the tweet in your Highlights tab.
Note that this feature is currently available only on the web version of Twitter, and has not yet been released for mobile.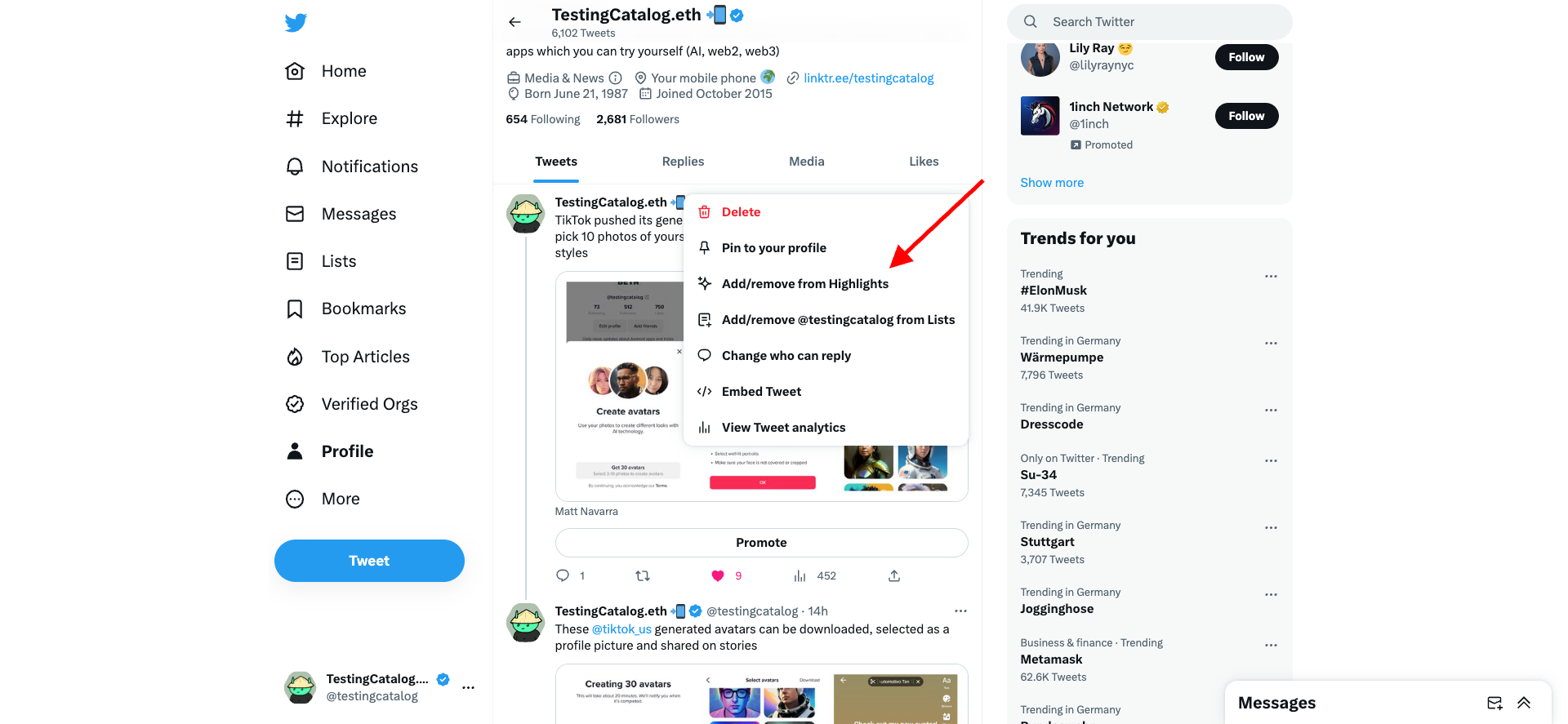 Benefits of Twitter Highlights
Whether you're a content creator, an influencer, or simply an avid Twitter user, the Highlights tab can be a game-changer when it comes to organizing your tweets. By adding your best tweets to your Highlights, you can:
Showcase your evergreen content, making it more discoverable for your audience.
Organize tweets for secondary themes or topics, helping followers and visitors find specific content easily.
About Twitter
Twitter is an online social networking platform where users can post and interact with messages called "tweets." Registered users can post and retweet, while unregistered users can browse the tweets. Twitter is popular among journalists, celebrities, politicians, and various professionals, making it a hub for real-time updates, news, and information.
Source
To try out the new feature yourself, visit the TestingCatalog Twitter page and check out the Highlights tab on the web version of the platform. Happy tweeting!