Floor NFT has recently expanded its Solana integration for users on the waitlist. Previously, this integration was exclusively available to Genesis holders, but now a greater number of users can add their Solana wallets to the Floor NFT portfolio tracker. With this new feature, Solana NFTs will appear on the same list as Ethereum and Polygon NFTs.
How to Access the Solana Integration
To determine if the Solana integration is available to you, follow these simple steps:
Visit the page for adding new wallets on Floor NFT.
Look for the SOL (Solana) logo on the list of supported blockchains. If present, it means the integration is available to you.
Additionally, Floor NFT also sent push notifications to inform users about this update.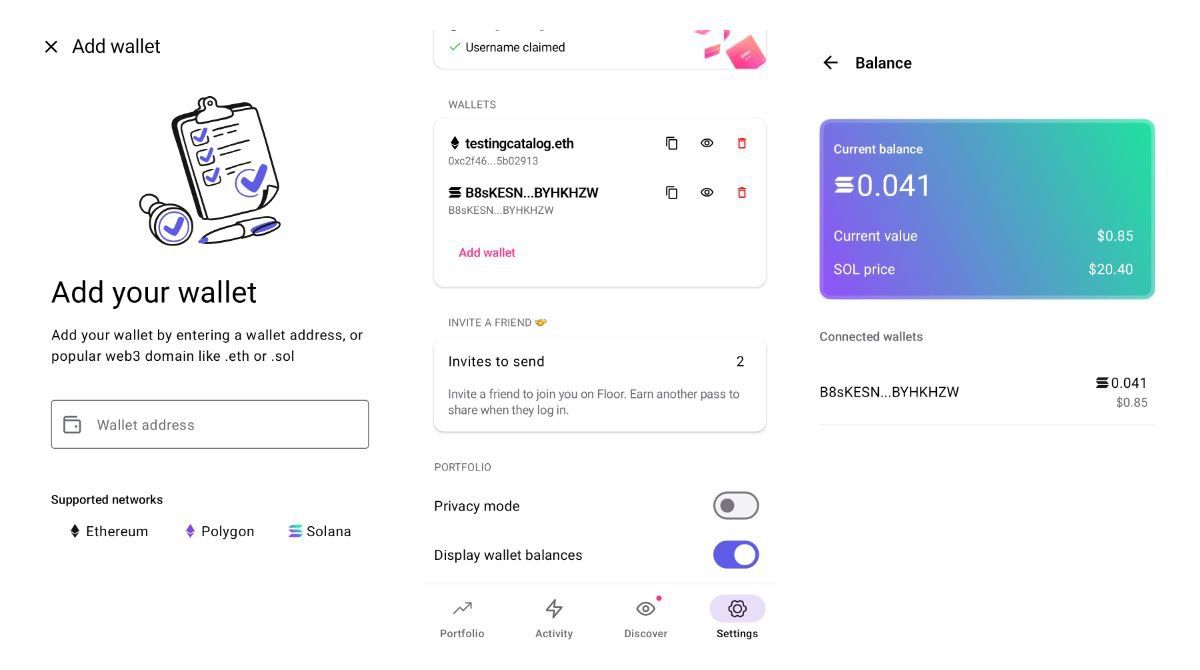 Benefits of Solana Integration
The Solana integration feature is particularly useful for users who manage multiple wallets across different blockchains. With all NFTs consolidated into a single tracker, users can save time and effort when monitoring their investments.
General Information About Floor NFT
Floor NFT is a portfolio tracker designed to help users keep track of their non-fungible token (NFT) holdings. It streamlines the process of monitoring and managing NFT investments, particularly for collectors and traders engaged in multiple markets on various blockchains.
Joining the Waitlist and Source
To join the waitlist for the Solana integration, visit the Floor NFT Twitter post and follow the provided link. This update is based on a series of tweets and an overview of Floor's official Twitter account.