Ghost
ICYMI: Ghost released minimalist newsletter features & subscriber comments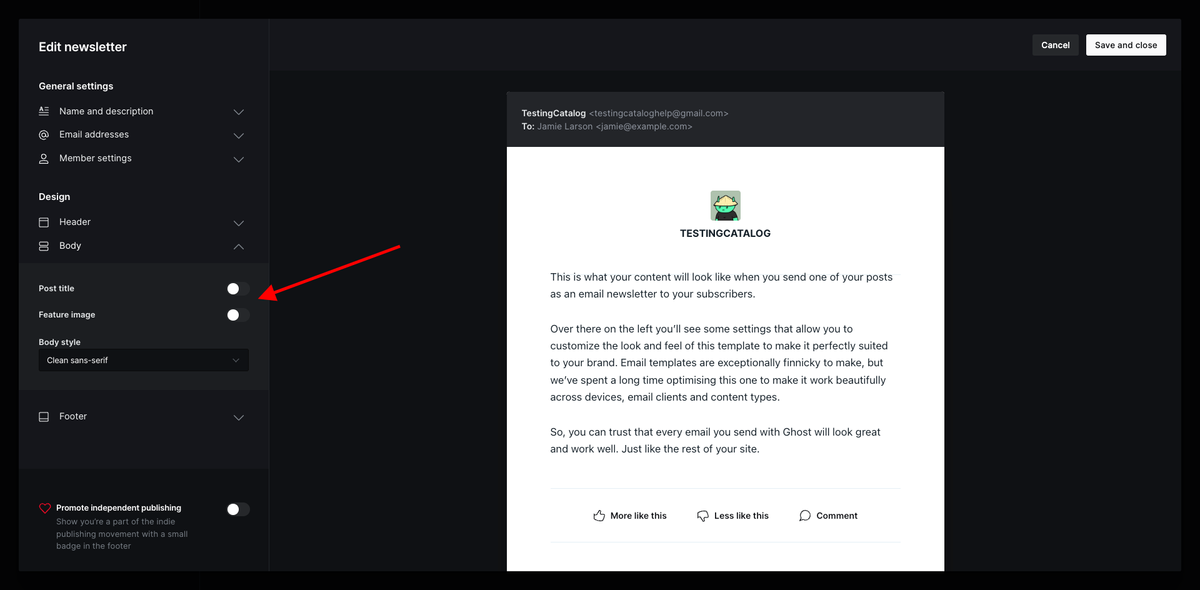 Both of them can be enabled or disabled in newsletter settings. For minimalistic emails, users would need to disable the title and banner image. This will allow writers to send more personalised emails apart from newsletter ones.
In addition, you can now enable comments where users can share their feedback. The toggle for the chat option is located in the same section.
How to try:
Open Settings > Email Newsletter.
Select a newsletter to customize.
Expand Design breadcrumbs.
Turn on & off desired toggles.
For whom:
Writers & bloggers who want to engage with their audience in different formats.
Source: Ghost blog