ChatGPT
Now you can prevent ChatGPT from using your chat history for training purposes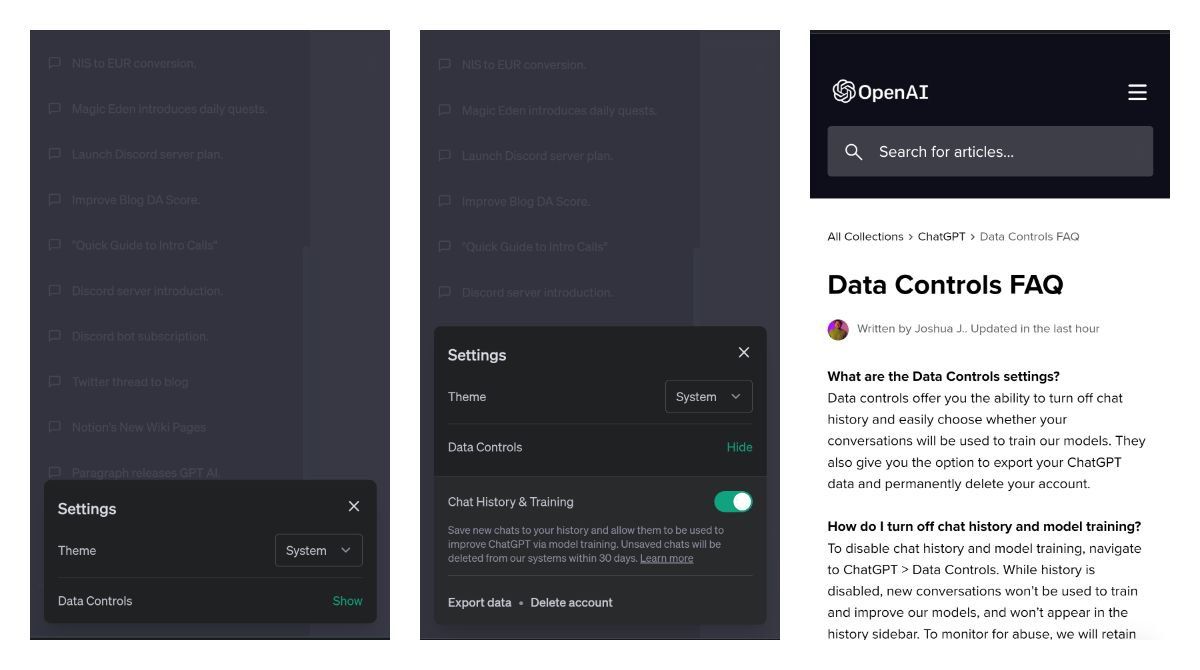 OpenAI has introduced a series of new features and improvements to its ChatGPT platform that focuses on user privacy, data control, and enhanced user experience for writers and content creators. The AI-powered language model is now more secure, user-friendly, and better equipped to cater to the needs of professionals and enterprises.
Privacy-focused data controls and chat history settings
OpenAI now offers users the option to prevent their chat history from being used for training purposes. To access this feature, users can navigate to the settings menu and find the "data controls" section. By enabling this option, ChatGPT will no longer use chat history in its training process. Furthermore, unsaved chats will be automatically deleted from OpenAI servers after 30 days, ensuring users' data remains private and secure.
Users can also disable chat history in ChatGPT. When chat history is disabled, conversations will not be used to train or improve the AI models and will not appear in the history sidebar. Conversations will still be retained for 30 days for abuse monitoring purposes before being permanently deleted.
Improved user experience with minor UI updates
OpenAI has introduced minor UI improvements to enhance the overall user experience for writers. Some noteworthy changes include:
Early access to new features: ChatGPT Plus now explicitly states that subscribers will have early access to upcoming features, making it even more appealing for professional writers and content creators.
Edit button for prompts: Users can now easily edit their prompts and regenerate responses, thanks to the new edit button located next to the input area. This feature streamlines the content generation process and allows for quick adjustments to prompts.
Copy to clipboard: To make text copying more convenient, OpenAI has added a "copy to clipboard" button at the bottom of the generated response text, allowing users to quickly copy and paste the AI-generated content.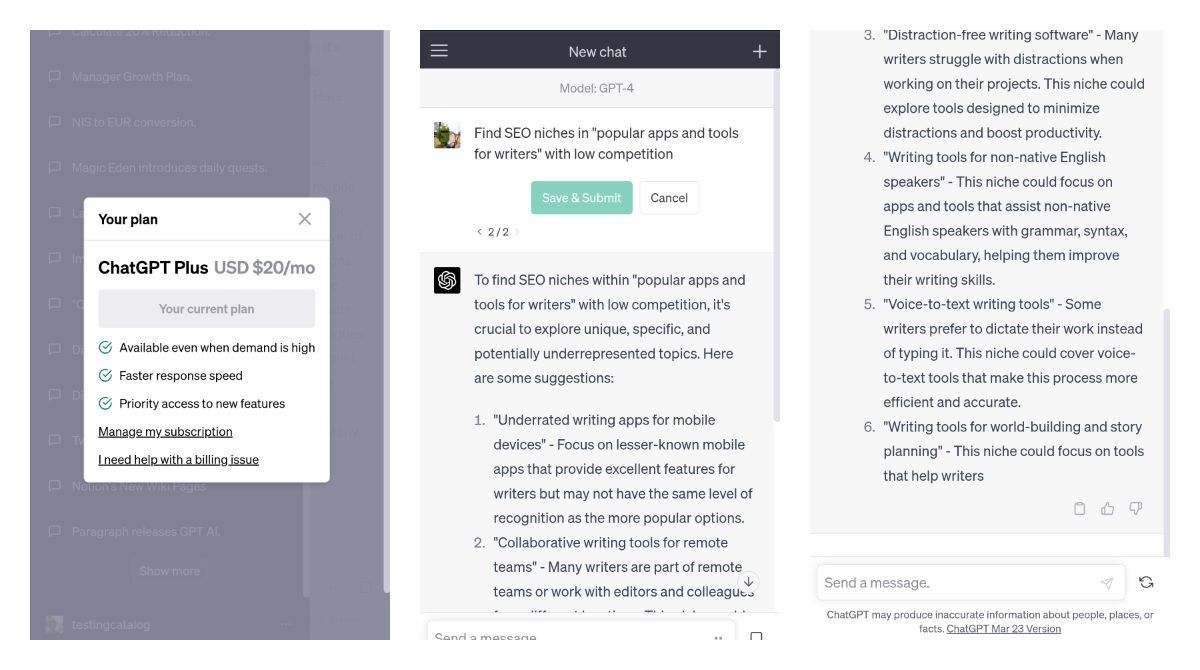 Introducing ChatGPT Business for Professionals and Enterprises
OpenAI is also working on a new subscription tier called ChatGPT Business. This plan is designed for professionals who require more control over their data and enterprises that need to manage end-user data. ChatGPT Business will follow OpenAI's API data usage policies, which means end-user data won't be used to train the AI models by default. The ChatGPT Business plan is expected to launch in the coming months.
How to disable your ChatGPT data from being used for training purposes
Follow these simple steps to prevent your ChatGPT data from being used to train and improve the AI models:
Open ChatGPT: Visit the ChatGPT website and log in to your account using your credentials.
Access the settings menu: Once logged in, look for the settings menu. Click on it to access your account settings.
Navigate to "data controls": In the settings menu, find the "data controls" section. This is where you can manage how your data is used by ChatGPT.
Disable data usage for training: Locate the option that allows you to prevent your chat history from being used for training purposes. Toggle the switch or check the box to enable this setting, depending on the UI design.
Easily export your ChatGPT data
To provide users with more control over their data, OpenAI has added an Export option in the settings. This feature allows users to easily export their ChatGPT data and understand the information stored by the platform. Upon exporting, users will receive a file containing their conversations and all other relevant data via email.
These updates further demonstrate OpenAI's commitment to continually improving the ChatGPT platform, making it an indispensable tool for writers and content creators. Keep an eye out for more exciting developments as ChatGPT Alpha evolves to meet the needs of its users.