Alien Frens, a popular NFT project, recently launched a new round for its incubator utility. This allows Alien Frens' community members to "burn" their AFE Alien Frens' NFTs using an incubator and mutate them into one of five different options. There are four unique partnerships to choose from, each with its own set of mutants featuring an array of new traits.
AtariX Partnership: As Atari makes its way into web3 gaming, Alien Frens are getting pixel traits to seamlessly travel into Atari universes. This partnership will see the creation of 200 unique Frens in total.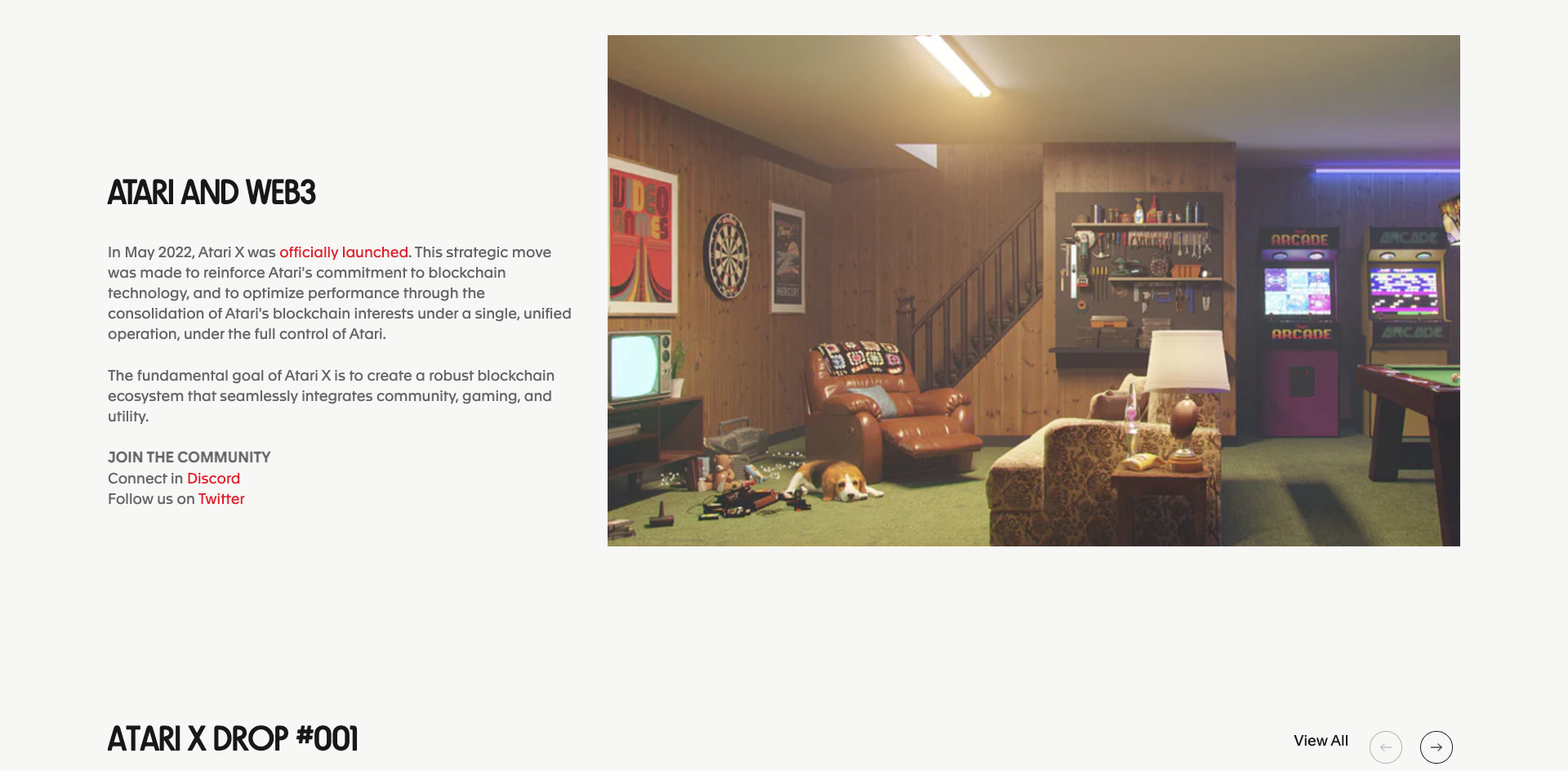 Vayner Sports Partnership: VSPASS, a web3 project by Vayner Sports agency, is an NFT pass designed for true sports lovers. Targeting fans who want to get closer to athletes and various sports events, this option would likely be Gary Vee's top pick. This partnership allows for the creation of 150 unique Frens in total.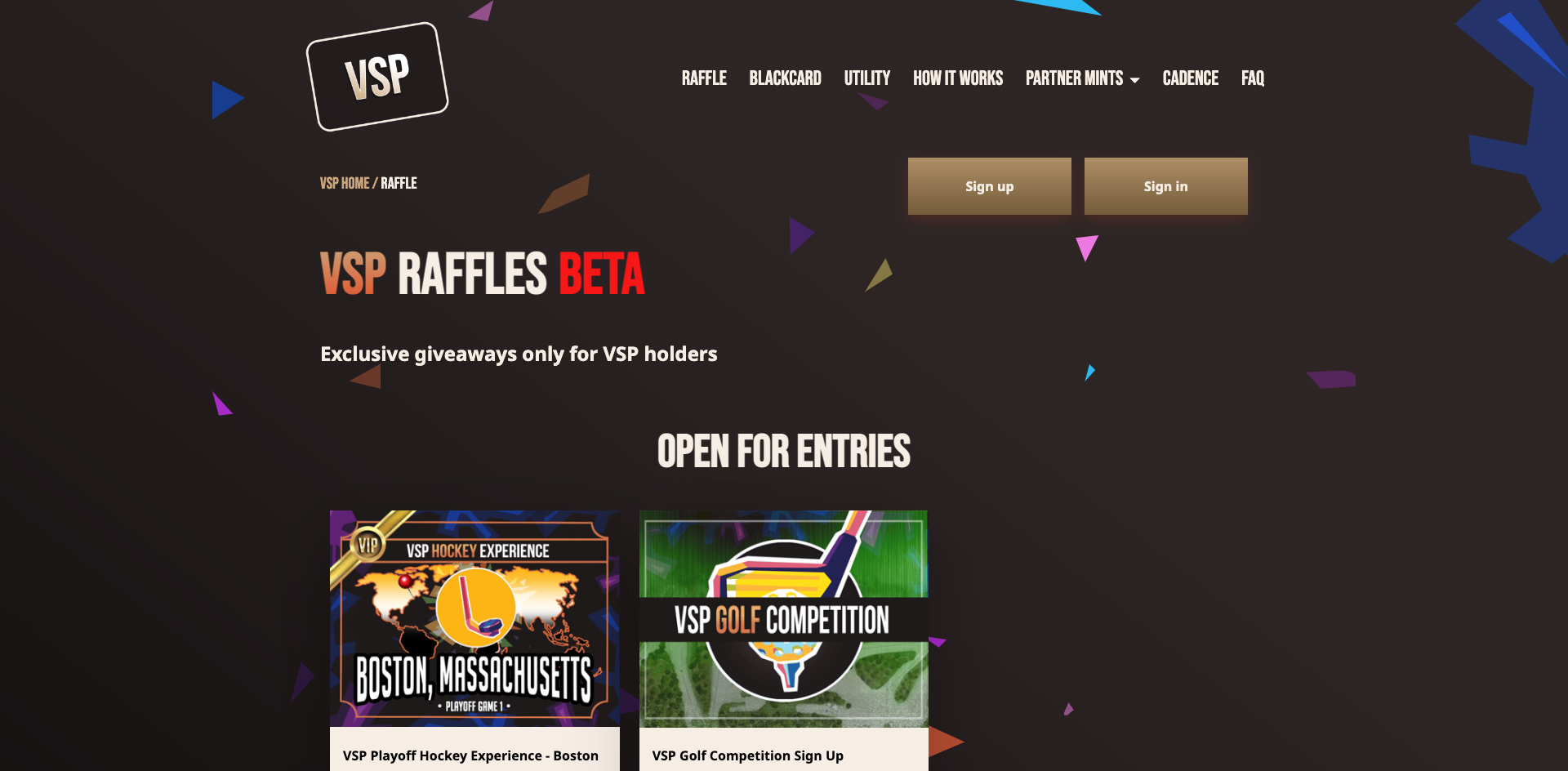 Liquid Death Partnership: Liquid Death, a US-based water and tea brand, embraces the darker side of life. While it's crucial not to get scared, the artwork of these Frens is undoubtedly captivating. This partnership will create 150 unique Frens in total.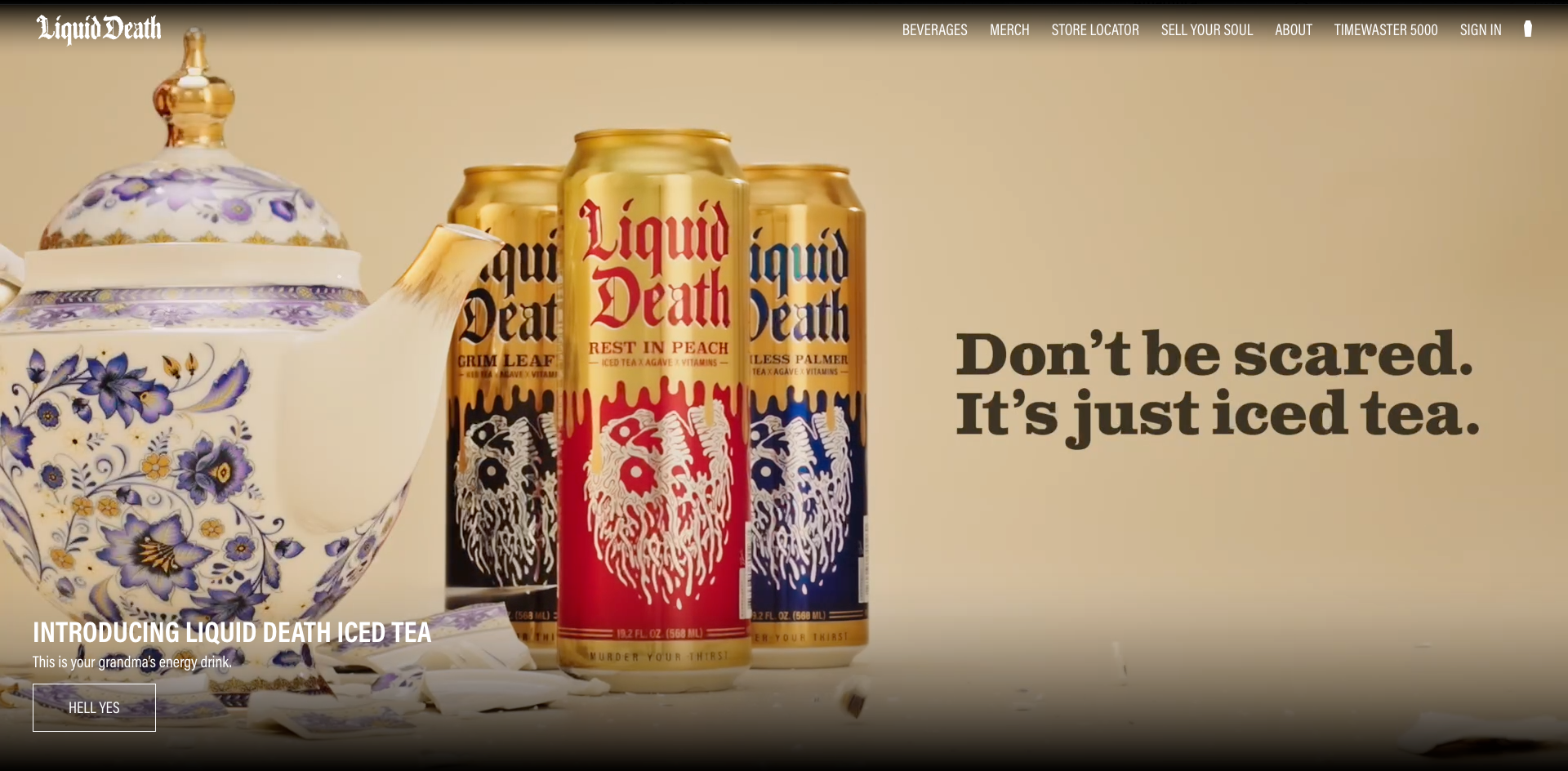 Transient Labs Partnership: Transient Labs is a pure web3 project for builders and creators, offering no-code tools for smart contracts, NFTs, and web3 projects. This partnership will result in 125 unique Frens in total.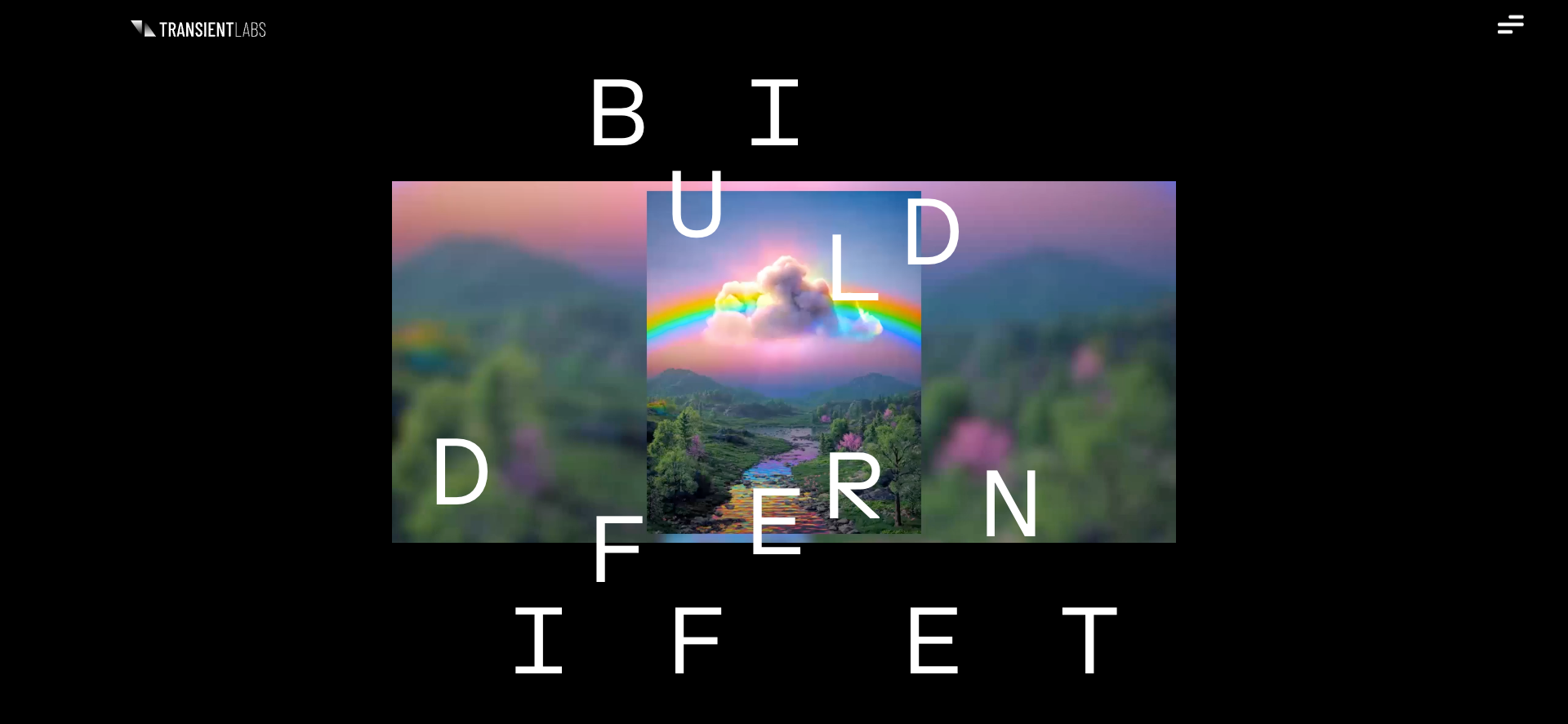 To mutate your Alien Fren, simply navigate to the burn page, make your choice, and select the Alien Fren you wish to mutate. Keep in mind that a gas fee is required for the burn. Once the incubation process is complete, you will be able to see your newly mutated Fren.
Many users have already mutated their Frens, with some opting for the Vayner Sports Fren featuring baseball eyes like me. To explore more mutated Frens, visit OpenSea and filter using the "partner" traits.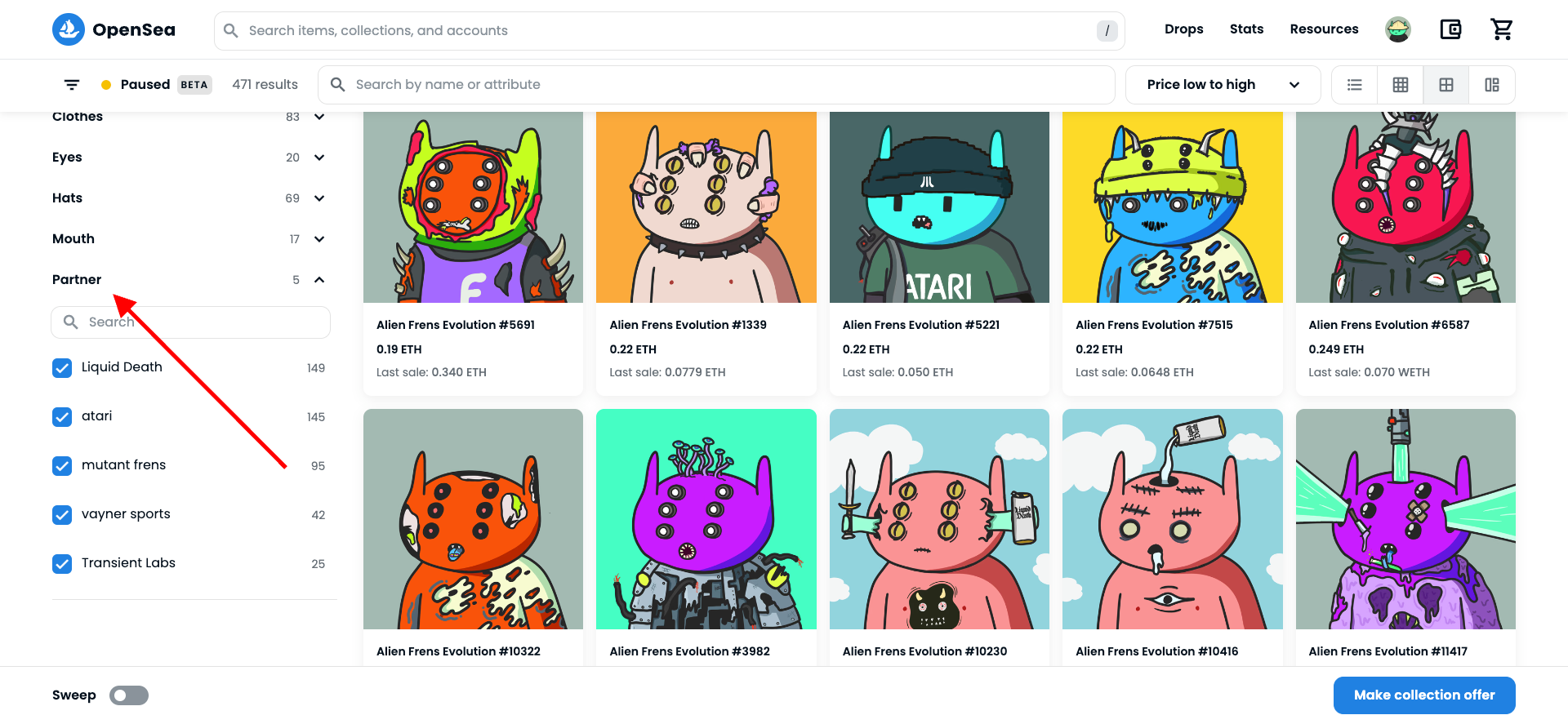 As Alien Frens continues to expand its partnerships and offerings, it will be exciting to see how this innovative NFT project evolves and what new opportunities arise for its community members.