YouTube
YouTube got a new video description view that appears as a slider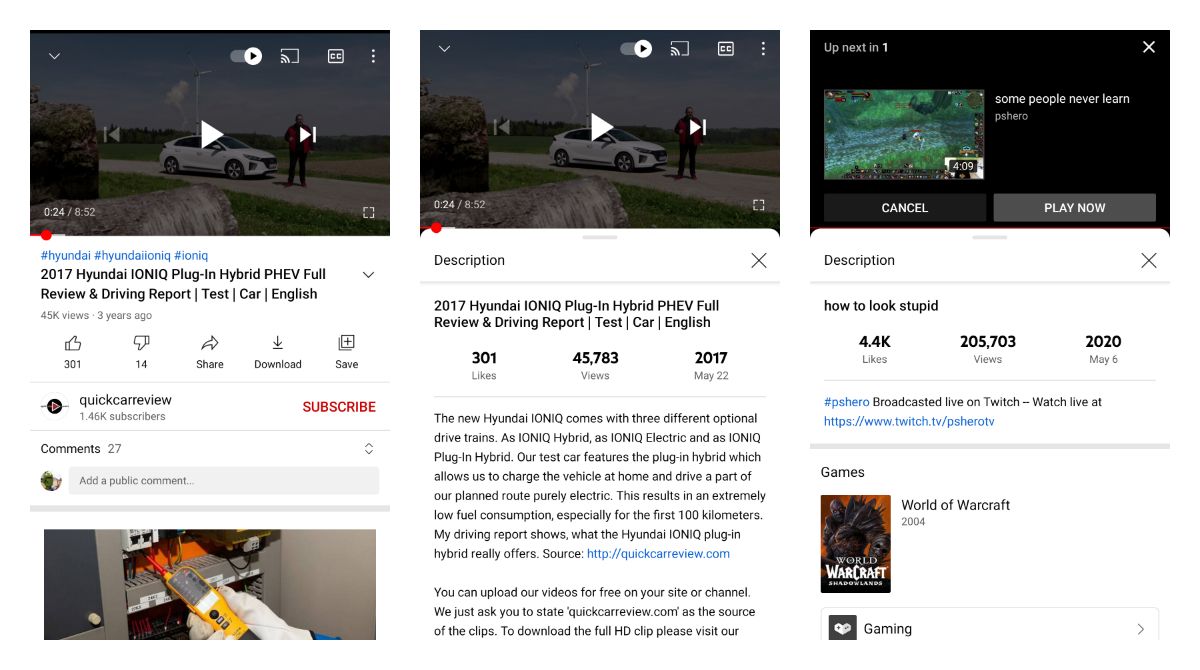 This change seems to be rolling out globally. Now, the button to expand the video description view will pop the slider from the bottom. There you can also see a number of likes, views and publication date.
The same section may also contact additional cards like "related games" for example.
How to test:
Open any video on YouTube.
Tap on the expand arrow on the right side of the video title.
Check if a new slider is available.
How does it feel?
On a personal note, this change looks like this description just doesn't fit there design-wise. Someone just took a link preview slider from the Chrome browser and added it to the YouTube app.
On the other hand, it makes the description cleaner and the area below the video becomes less overloaded too.
Thanks to Derek for sharing!
Tester Context:
📲 YouTube is a well-known video social app by Google.
📲 YouTube is available in Beta and you can opt-in as a tester via Google Play.
📲 YouTube also releases some of its experimental features only to Premium users.
Check more details about beta testing YouTube app for Android on our new dedicated page for beta testers 👇