Named Story Pins previously, this feature was released in an early access mode at first. Now it got renamed to Idea Pins and released to everyone.
Idea Pins is something in between Instagram stories and TikTok videos. These pins appear on top of your home screen like stories and you can pin them to your profile as well. Pinterest added a bunch of wizards around this feature in order to introduce it properly.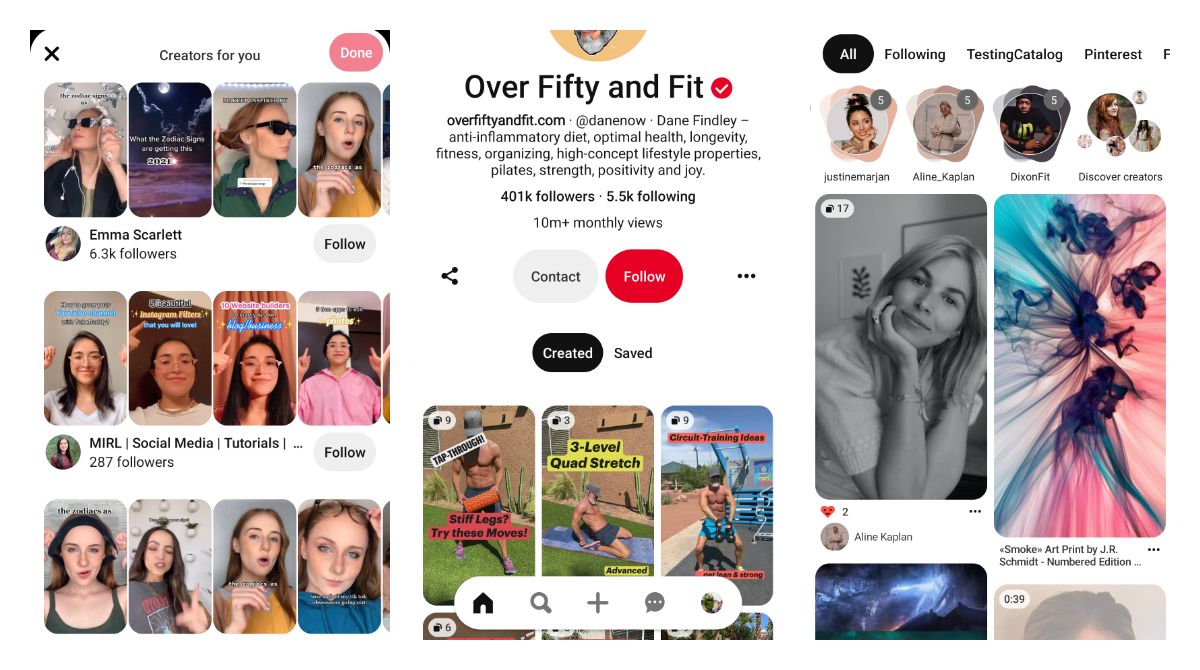 How to test:
Open Pinterest's home feed.
Select an Idea Pin to browse.
Use tap action to navigate through them.
If you are on Pinterest, follow @TestingCatalog there as well!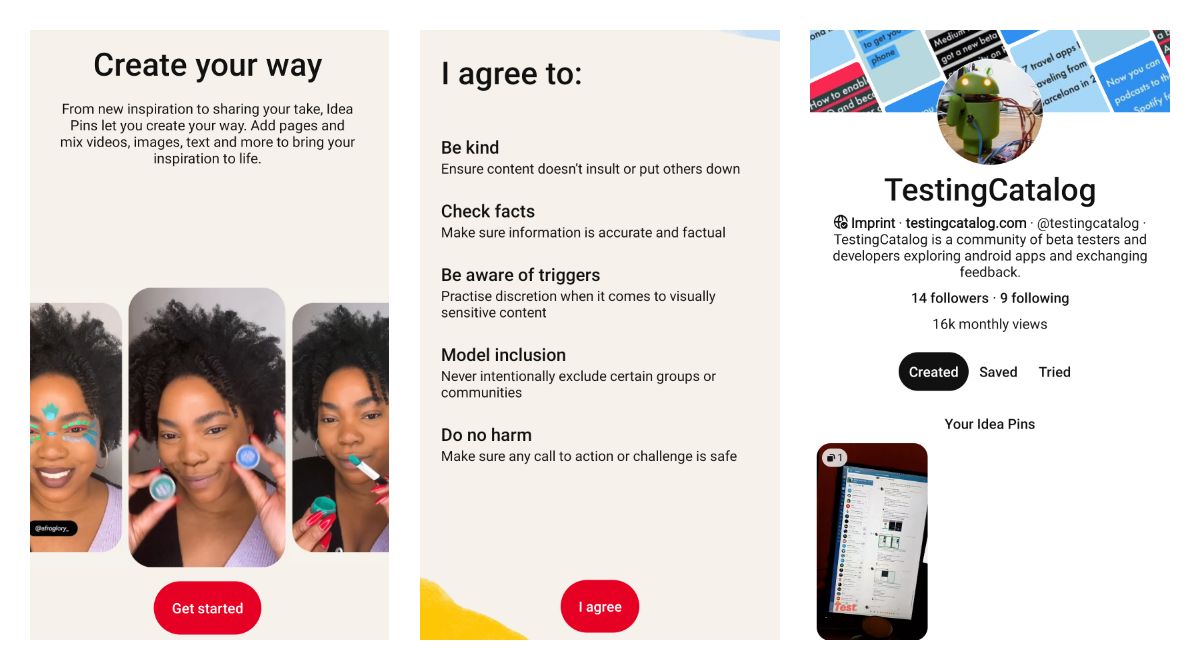 How does it feel?
I've tried this feature a couple of months ago and it seems to be a good change for Pinterest in general. The content is still an issue for me because it is not easy to find creators that are not posting about makeups or plants and yoga.
At the same time, their Android app still needs some work in terms of improving stability and UI and an addition of a new feature won't make it better.
Via @MattNavarra, TechCrunch