Twitter started expanding Spaces hosting functionality last week and now it seems to get a wider rollout wave.
You need to tap on the + floating action button to see it expanding and there you can notice the Spaces button. On the same expanded menu, you can find separate Photo and Gif buttons that are new as well.
To start your own Space:
Tap on the + floating action button.
Select the Spaces option.
Type the name of your space on the pop-up form.
Tap on the Start your Space button.
After that, you will see your Space being ready and you will have an option to invite more speakers to it and share a link to Space with others. Apart from this, your followers will see your profile on their Fleets bar in a purple holo.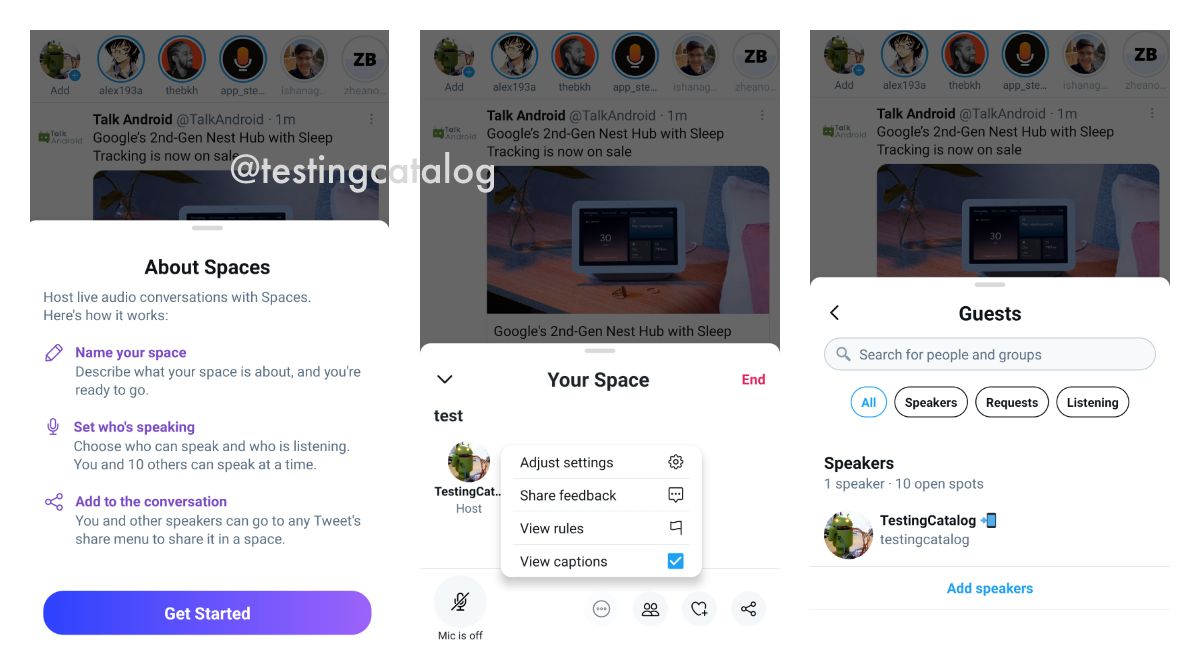 If you got access to this feature and if you are planning to host your own Space, you can add an 🟣 emoji to your Twitter name. This sign is commonly used by Space hosts to let others know about it.
The feature is still only available on Twitter Beta that you can access via an OPT-IN process 👇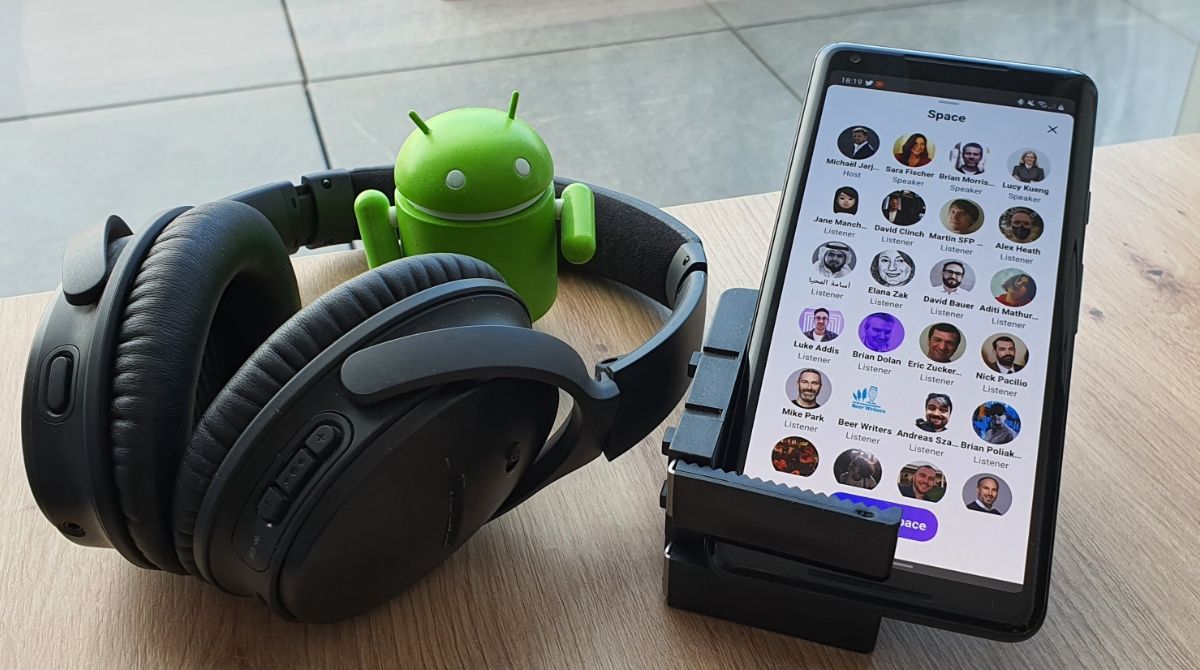 Tester Context:
📲 Twitter is a popular social network build around short text messages.
📲 Twitter is also available in Beta and you can opt-in as a tester via Google Play.
📲 Twitter is also available in Alpha and you can opt-in by joining its Experiments Google Group
📲 Follow @TestingCatalog on Twitter for the most recent updates.