Twitter
Twitter launched invite-only communities that you can explore from Android too
Twitter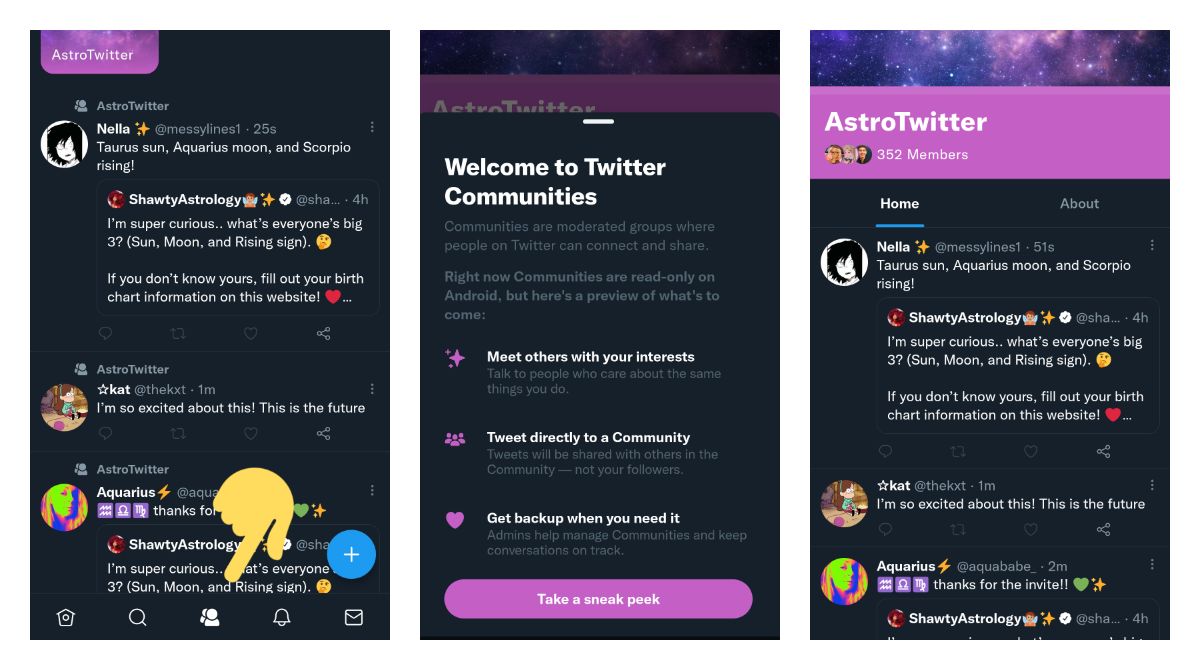 Twitter Communities feature was announced only today and so far it is only visible to users who managed to become community members.
Not all parts of it are fully working on Android yet. For example, you cannot tweet to the community or reply to any of the existing tweets. However, these features are already available on the web version.
What you can already see is a new Communities tab at the middle of the bottom bar. Opening this view will show you a list of communities you are in as well as a common list of Tweets from them.
Opening a community will bring a welcome message after which you will be able to explore it. Every community has two tabs for Home and About views.
Memberships in Twitter Communities can be granted by the community moderator or by one of its members. Every member will receive 5 invites for every community. These invites can be only accessed on the web from a 3 dots menu of the community itself.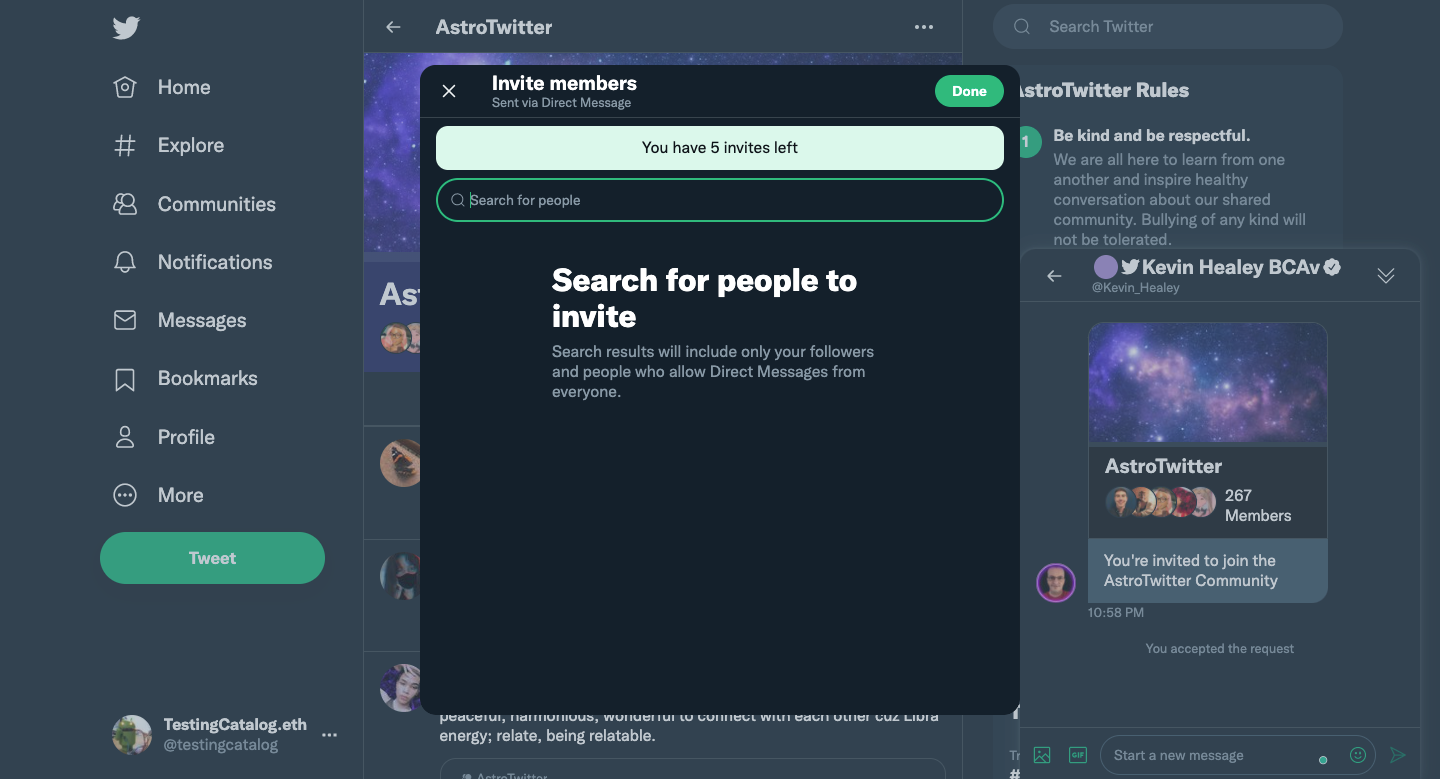 These invites can be shared with other via DM and as soon as it is accepted, new users will get access to the community tab. Accepting an invite is only working properly on the web as well.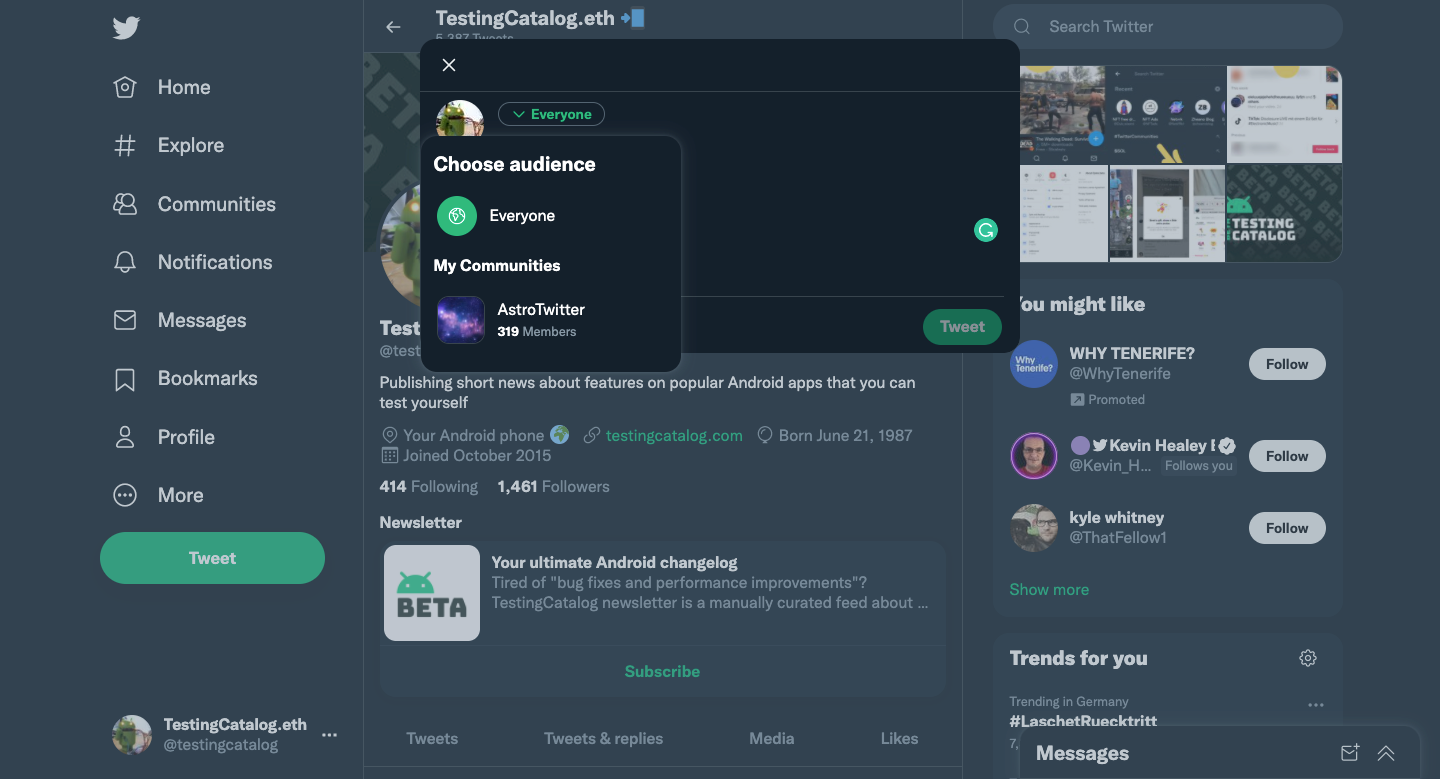 From the web version, you will be able to select the destination of your tweet and there you can read the rules of the community once again.
Apart from this, creators can request community creation on Twitter already as well.
If you want to get an invite to the AstroTwitter community, you can follow @ShawtyAstrology for more information.
Tester Context:
📲 Twitter is a popular social network build around short text messages.
📲 Twitter is also available in Beta and you can opt-in as a tester via Google Play.
📲 Twitter is also available in Alpha and you can opt-in by joining its Experiments Google Group
📲 Follow @TestingCatalog on Twitter for the most recent updates.