Twitter
[Update: reverted] Twitter alpha for Android allows users to enable or disable DMs from Fleets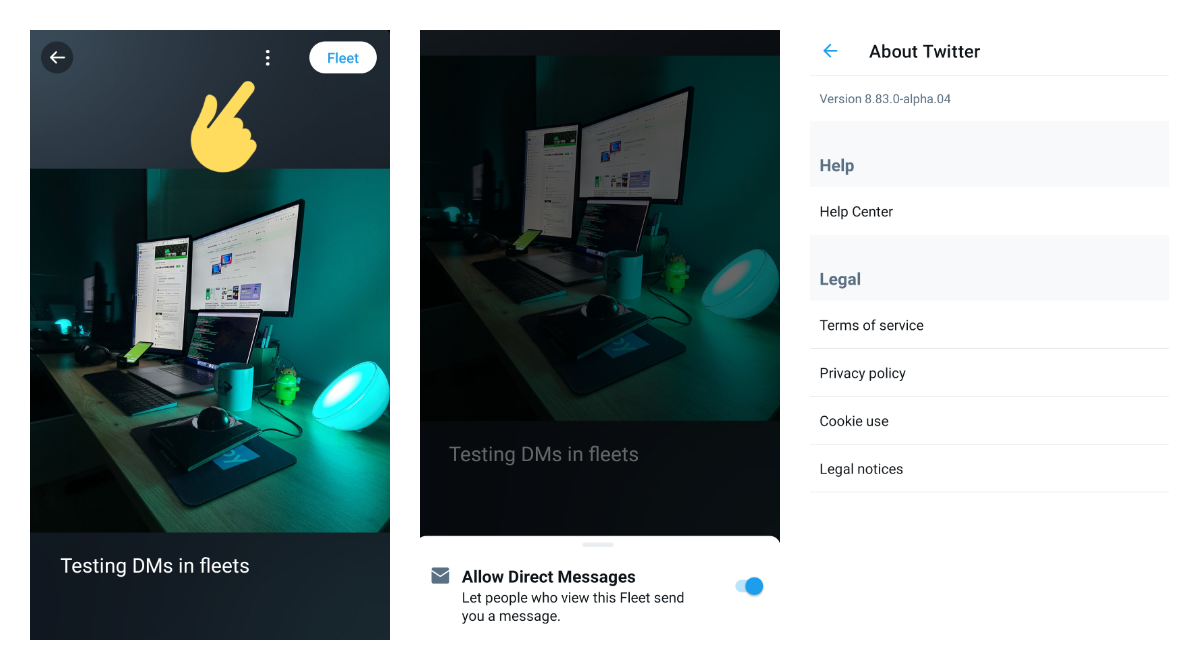 Update: This feature was reverted back for now.
A new 3dots menu adds an option that can turn DMs on and off for the Fleet. This is a client-side feature and available to all Alpha users. At the same time, it won't take an effect on users who use an older version of Twitter client.
Previously, this option was always enabled by default.

Initially spotted by @alex193a
You can get Twitter Alpha for Android by joining its alpha testing group 📩