This feature was initially available to a limited number of creators and now got rolled out to a wider range of users.
You may spot a playlist creation button on top of your content grid. From there you will be asked to follow the process of playlist creation. The resulting playlists will appear on top of your content grid as well.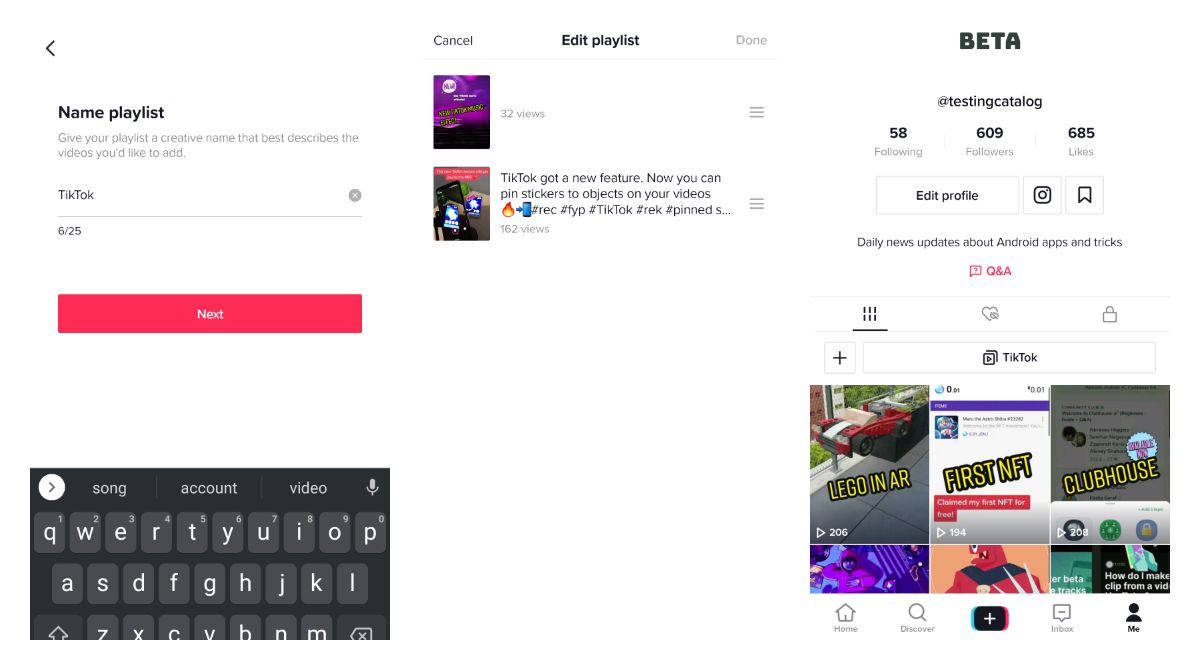 Have you tried it already?
If "Yes", share your TT profile in the comments!
If "No", check @testingcatalog profile to see it in action!
Tester Context:
📲 TikTok is a modern social network focused on short videos.
📲 TikTok is also available in Beta and you can opt-in as a tester via Google Play.