Facebook
How to set tags for your Facebook group on Android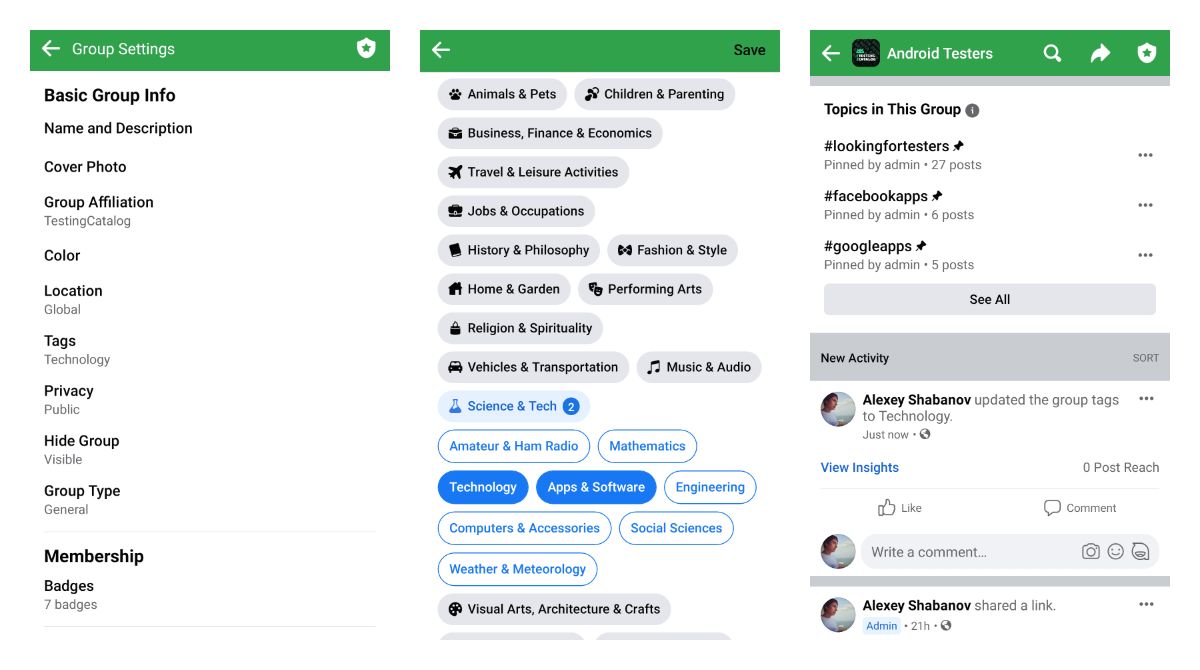 Facebook recently added a possibility for admins to assign a wider range of different tags to their groups. These tags are supposed to help your group to be discovered and tell other people what is it about.
How to assign tags to your Facebook group:
Open the group settings page.
Tap on the Tags section.
Pick a general category to browse more granular options.
Select relevant tags.
Granular tags can be also found via the search on the same page. Multiple tags can be assigned to one group. As soon as tags will be saved to the group, you will see an automatic post in the group itself.
Tester Context:
📲 Facebook is a well-known social media app that also owns Instagram and WhatsApp.
📲 Facebook is available in Beta and you can opt-in as a tester via Google Play. The beta program is getting full quite often but Facebook devs are extending it from time to time.