Facebook
The first look at Facebook Gaming beta for Android and why game devs should check it too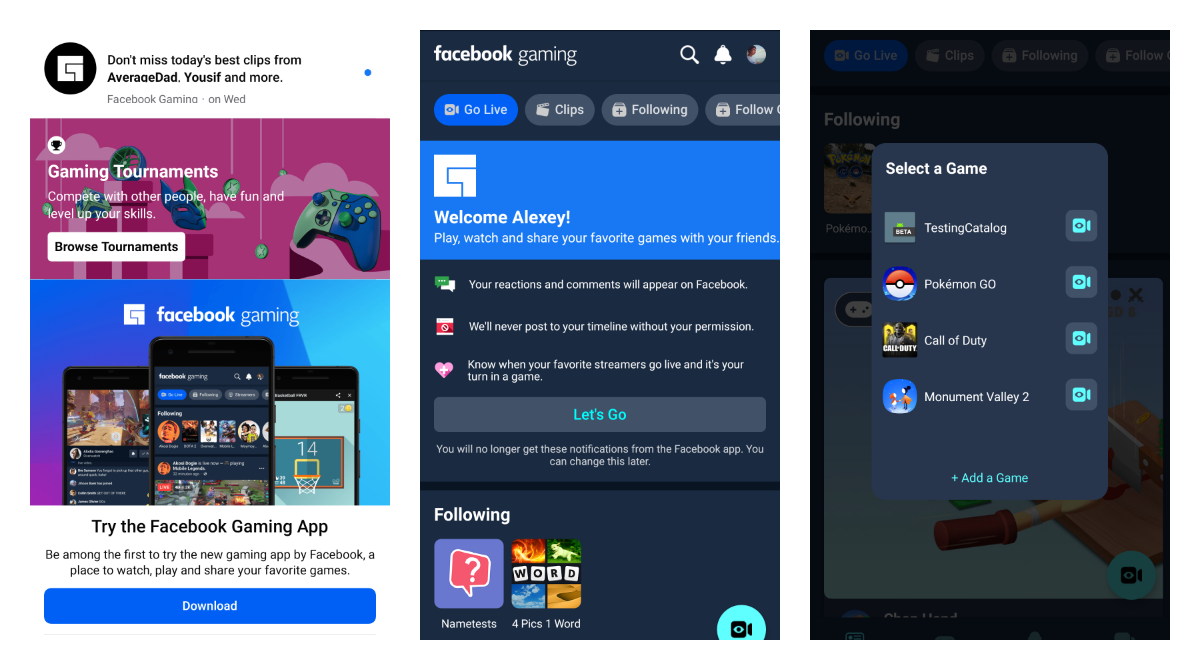 There is no surprise in mobile gaming grows and most likely the trend will remain.
Facebook released its standalone gaming app in April 2020 and it had enough time to get some traction among Facebook gamers.
The good 🔥
That app has a nice and responsive UI and UX as you would expect from the company like Facebook.
I like its color scheme too b/c it gives you the feeling that you are entering a "gaming zone". Its design also reminded me about Samsung's "Game Launcher" that utilizes the same concept.
The app already has some content available and most probably you've already seen it in your Facebook app under the "gaming" tab. You can expect a bunch of different streams and videos from the popular Android games like Pokemon Go, Mobile Legends or 8 balls pool 🕹
The good part of this content existing on Facebook platform is that it can be very well integrated into Facebook groups. There always were a lot of them and Facebook Gaming can give them a good boost.
One extra thing that I liked was a possibility to start a stream for any Android app on your phone. This way I can simply start streaming a process for TestingCatalog app and do some beta testing new apps for example.
The bad 🤨
Facebook is still trying to promote its casual games such as puzzles and other games made for Facebook platform. The app feels a bit bloated in case if you are just looking for quality gaming content. Casual Facebook games and "games streaming" are two quite different things to me and I assume that there are two different audiences behind them. It is possible that Facebook is also trying to add more content to the app by making these games accessible but it also makes it harder to find what you are looking for.
Streaming quality seems to be dependent on the quality of your internet connection. If your internet connection is bad, the video quality will become super low and you will notice that only if someone will mention this in the chat or after you finish your stream. I would expect the app to hint me about the streaming quality on the go.
For game devs 🎱
Sponsoring game streamers was always a good option to promote your game across the gaming community. With the addition of Facebook Gaming, game devs will have one more chance to access their target audiences at scale with low prices. However, without integration with Facebook ads, this marketing opportunity will fall down into the "influencer marketing" space which is still quite special and requires some extra work to be done by advertisers.
Apart from this, there are also more affordable ways to promote your game through Facebook Gaming that can be used by indie game devs in various ways. Indie devs can offer promo codes to streamers as usual but they can also stream themselves. The only thing that is needed for this is a good internet connection. Amount of good content on Facebook Gaming is still quite limited and it is relatively easy to get some attention over there. Of course, it will require some marketing activities from your side but it should be still affordable by almost anyone. The good part behind this is that you can also hit two targets at once with this activity - market your game through the stream and also you will have a streaming video at the end that you will be able to use in your future marketing activities. Any video can be cut into small pieces and be simply uploaded to your other social accounts. In other words, you will be creating marketing content while you market your app. Isn't that a good plan?
It was always possible with other streaming platforms but the advantage of Facebook Gaming is that it is still relatively new but already have a huge user-base.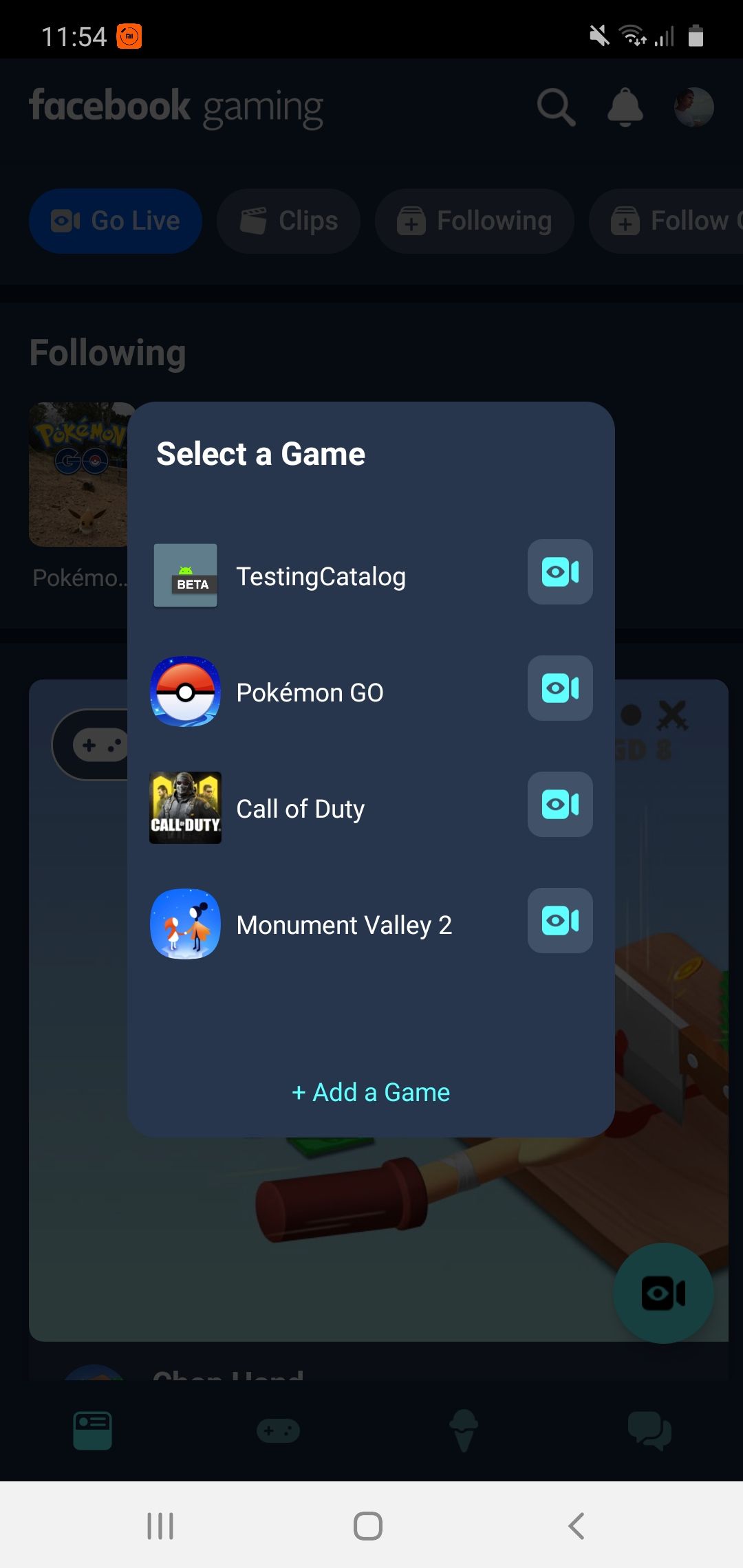 Not clear 🏆
Even if Facebook Gaming is a fully functional Android app already, it is still not clear yet if we will see Facebook ads in there and what options content creators will have in order to monetize their work.
Facebook app also got some tools to run tournaments and competitions within their UI but these features are still not yet available in Facebook Gaming app. Can we expect some serious cybersport content to be Facebook Gaming exclusive in the future?
What are your thoughts on that?