Telegram
How to access debug menu in Telegram beta and enable chat bubbles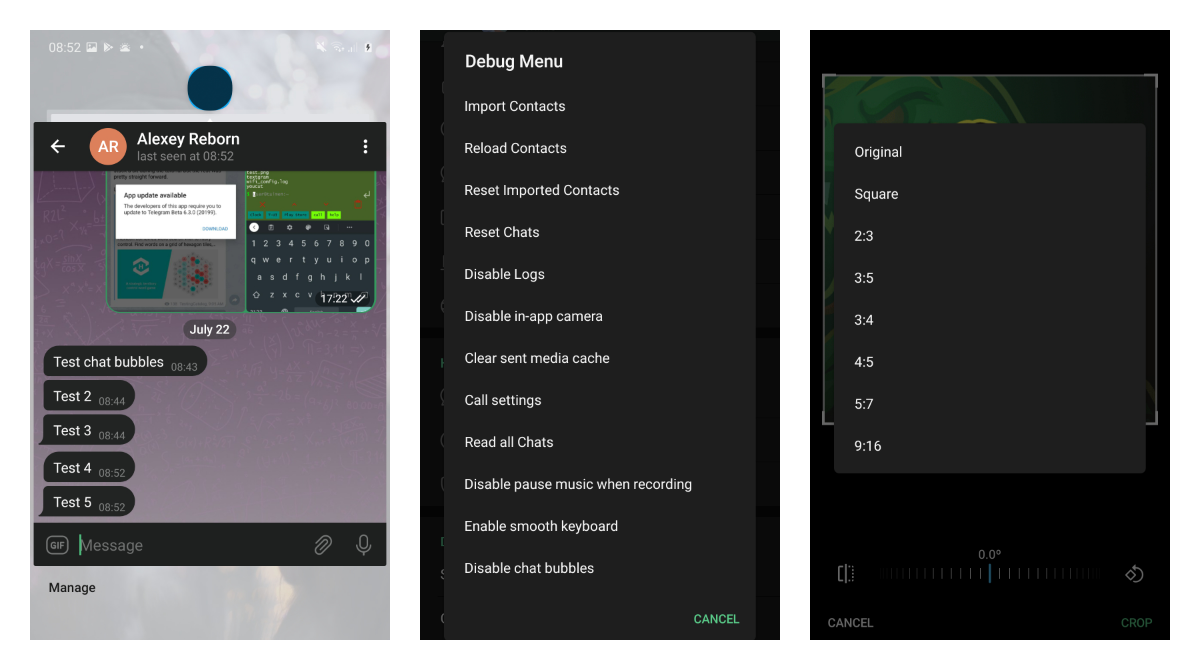 Telegram beta has a secret debug menu and this menu opens a list of different options for testers and developers. In other words, it exposes an interface for some debugging features.
With the recent beta v6.3.0, Telegram devs added an interesting option to this menu that allows you to enable Chat Bubbles to appear on your home screen. Unfortunately, this feature is only available on Android 10+ devices but if you don't have it yet, from this post you still can learn how to get access to the debug menu.
Before digging into the chat bubbles feature, let's find out how to enable debug mode on Telegram beta for Android.
There are several simple steps to do:
Open an app drawer > tap on settings menu
In settings, scroll down to see an app version number
press and hold on the app version area
wait for the toast message to appear and un tap the screen
press and hold on the app version area again
see a pop-up debug menu to appear
In the debug menu you will see a bunch of different options to control app logs, contact import and many more. One of the toggles in this menu will be called "Enable Chat bubbles". This toggle enables this feature on the application side but it is not enough to make it work. This feature also has to be enabled in developers settings of your Android device.
If you don't have developer mode enabled yet, you can check an official google page with detailed steps on how to get it.
After you have access to developer options on your device, you can scroll down to the "apps" section and find a toggle for "notification bubbles" and turn it on.
It also might look a bit different on Android 11 where this feature has to work as well.
After having this setting enabled, you will see a chat bubble when you receive a notification from any of your chats when Telegram app is closed. The bubble opens a chat modal window from which you can read and reply to the chat.
Apart from chat bubbles, Telegram beta v6.3.0 also got "crop proportions" option for the media editor.
In previous versions, "crop proportions" were replaced with the mirror button but after users complain this feature made a comeback.
What do you think about new "bubbles"? Let us know in comments 👇