Facebook
Facebook continues testing upvotes and downvotes to clarify the value behind group comments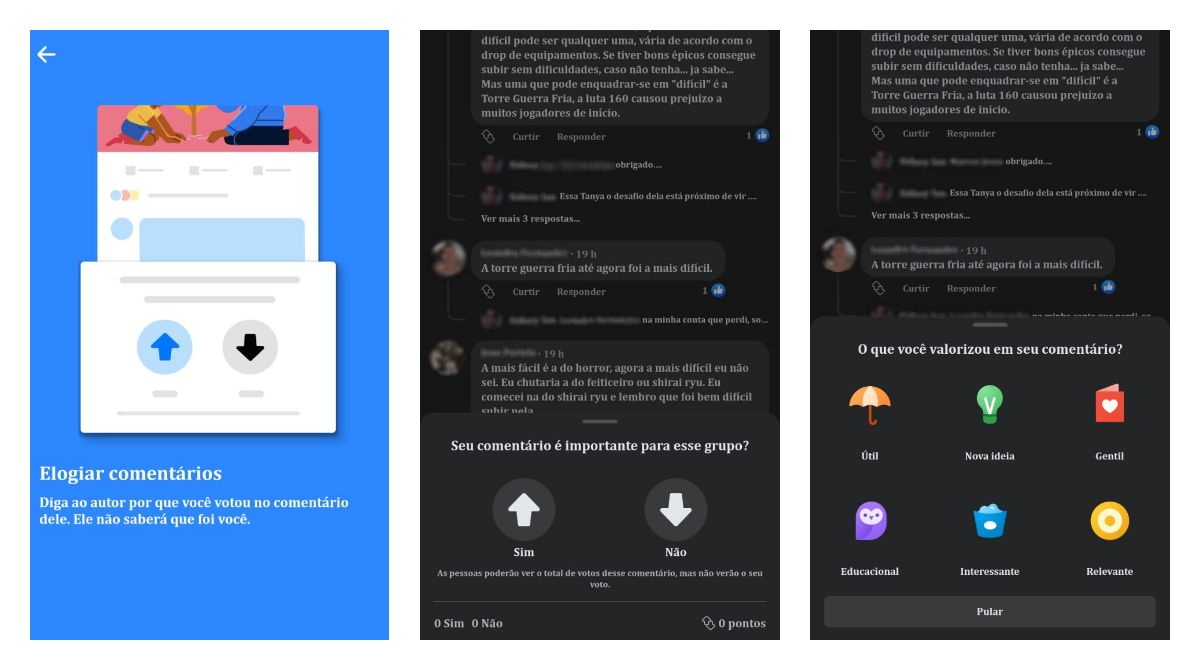 This feature was spotted in testing a while ago on iOS. This time it is being tested on Android devices in Brazil. Besides the normal upvotes and downvotes that you can add to a certain comment, you will be also asked to pick one of the values that the comment brings.
Available options are - Useful, New Idea, Kind, Educational, Interesting, Helpful.
The feature also comes with a dedicated splash screen that introduces it to the user.
Source @scypriath, telegram
Tester Context:
📲 Facebook is a well-known social media app that also owns Instagram and WhatsApp.
📲 Facebook is available in Beta and you can opt-in as a tester via Google Play. The beta program is getting full quite often but Facebook devs are extending it from time to time.