Rarible operates on Ethereum, Flow and Tezos blockchains. Previously on Tezeos, it was only possible to mint your NFTs into a common Rarible collection and now you finally can create your own.
This feature is similar to what you can find on Ethereum but it is much cheaper in general. Unfortunately, lazy minting is not yet available on Tezos so if you want to sell your custom NFT collection on the Rarible marketplace you will have to mint it yourself first.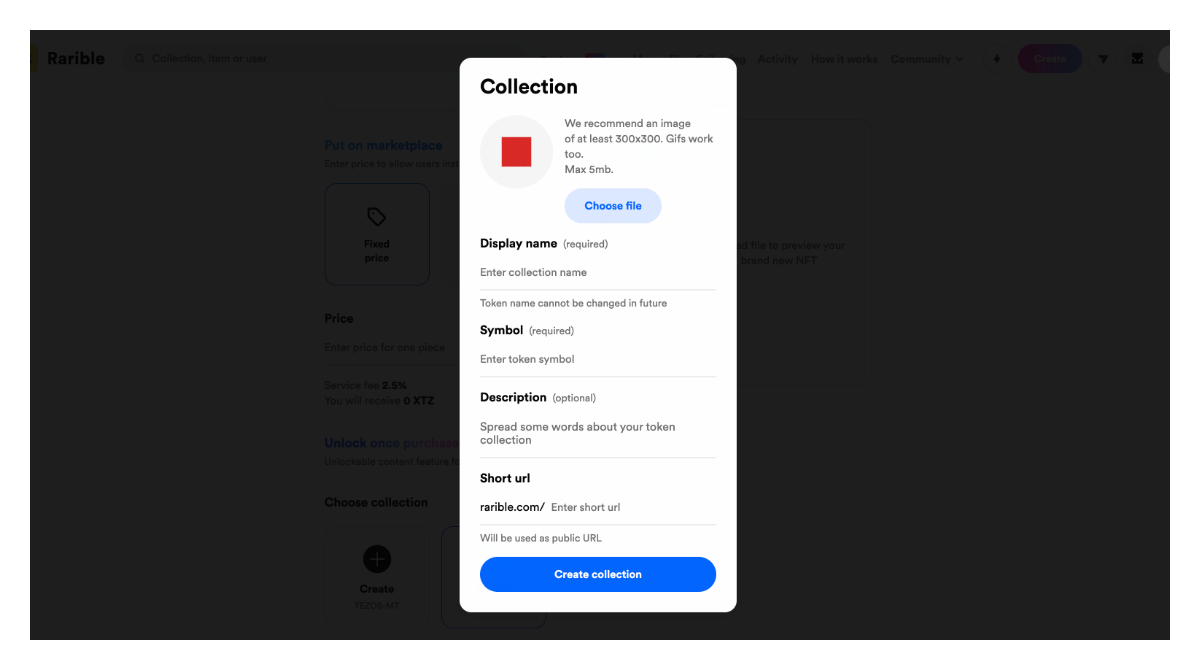 The feature is only available on the web so far as its Android app is still at the early stage.
In order to sign in on Rarible with your Tezos account, you can use AirGap Wallet available on Android along with AirGap Vault which is used to store your encryption keys.
Source: Rarible Blog