In case you missed it, Magic Eden has recently introduced an aggregator that compiles listings from various Solana-based marketplaces, including Tenzor - a Blur analogy for Solana. Additionally, the platform now offers SOL rewards to users who buy and sell NFTs and has improved its mobile viewing experience by displaying collection names and floor prices in a single view.
How to Access the Aggregator and Enable Marketplace Logos
To take advantage of these new features, follow these steps:
Visit the Magic Eden website and connect your wallet.
Navigate to the aggregator page which hosts listings from multiple SOL marketplaces.
Browse listings from various sources like Tenzor.
To enable marketplace logos, go to the platform's settings and toggle the option to show marketplace logos.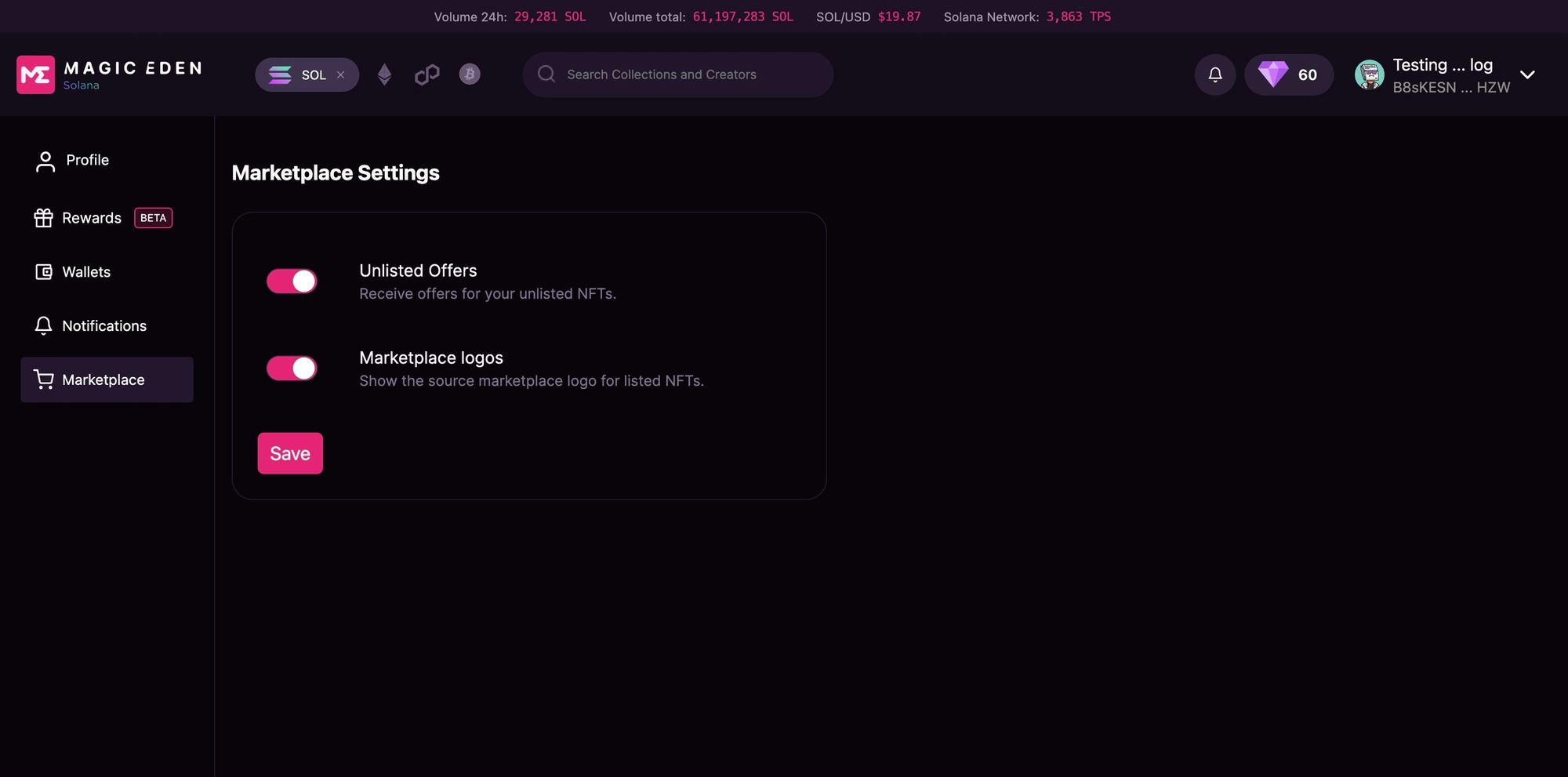 The Benefits and Target Users
These new features cater to NFT enthusiasts and collectors who actively trade NFTs on the Solana blockchain. The aggregator simplifies the discovery and comparison process by gathering listings from various marketplaces in a single location. The addition of SOL rewards encourages platform participation, while the improved mobile view enhances the browsing experience for users on the go.
About Magic Eden and the Solana Ecosystem
Magic Eden is an NFT marketplace built on the Solana blockchain, designed to support artists and collectors by offering a seamless trading experience. It leverages Solana's fast and low-cost transactions to ensure efficient NFT trading. The platform hosts a growing number of creators and NFT projects, making it a popular destination for those seeking exposure to the expanding Solana ecosystem.
Source and Additional Information
The news came from an official Magic Eden blog post that provided a detailed look at their latest updates.