Ordinals Market has announced new features designed to enhance cross-platform insights and user-specific transaction details for a more comprehensive and transparent user experience. Users can now view cross-marketplace sales and wallet-specific sales and transfer history with just a few taps.
Accessing New Features
To try these new features, follow the steps below:
To view cross-marketplace sales and listing data:
Open a collection from the homepage.
Scroll down and tap on the 'Activity' tab. This will display trades occurring on various NFT platforms associated with that collection.
To access sales and transfer history for a specific wallet:
Tap on any activity item within a collection.
Select a particular wallet.
Go to the wallet's 'Activity' tab. This shows the complete transfer and sales history for that wallet.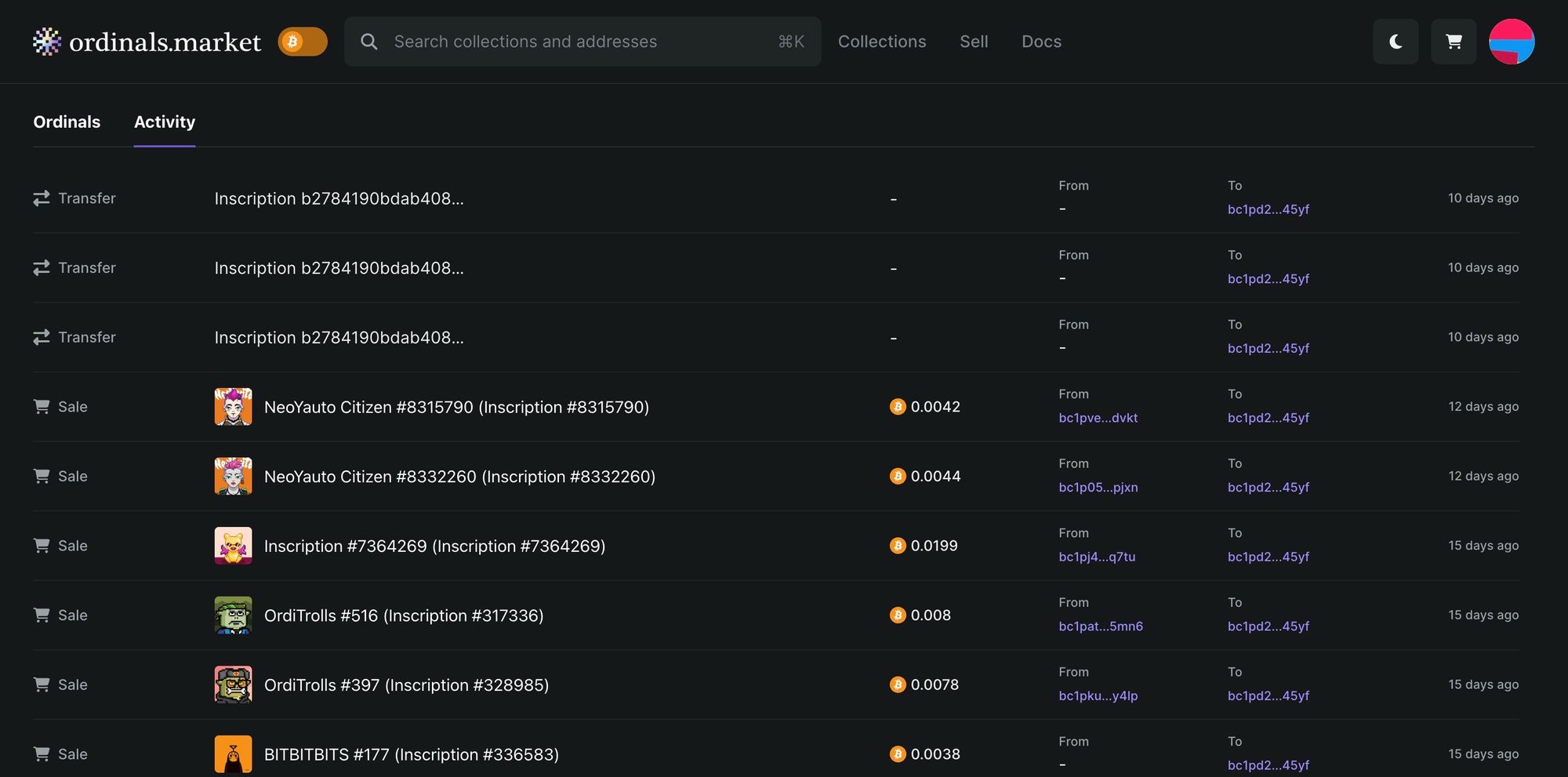 Benefits & Use Cases
These new features cater to users who need a holistic view of sales data and transparency in transactions. By providing an aggregated view of cross-marketplace trades and individual wallet histories, users are empowered to make informed decisions while tracking their digital assets. This is particularly beneficial for collectors, traders, and investors in the NFT space who need concise, reliable data to navigate the ever-evolving market.
About Ordinals Market
Ordinals Market is a platform that specializes in insights and analytics regarding NFTs and digital art. Their tools and services help users monitor their digital assets and gather valuable market information that could impact their investments. By consistently updating its platform with new features, Ordinals Market remains an invaluable resource for anyone engaged in the NFT and digital art ecosystem.
Source
The news about the new features came from an official announcement on the Ordinals Market Twitter account.