Notion
Notion app rolls out support for embedded Reddit posts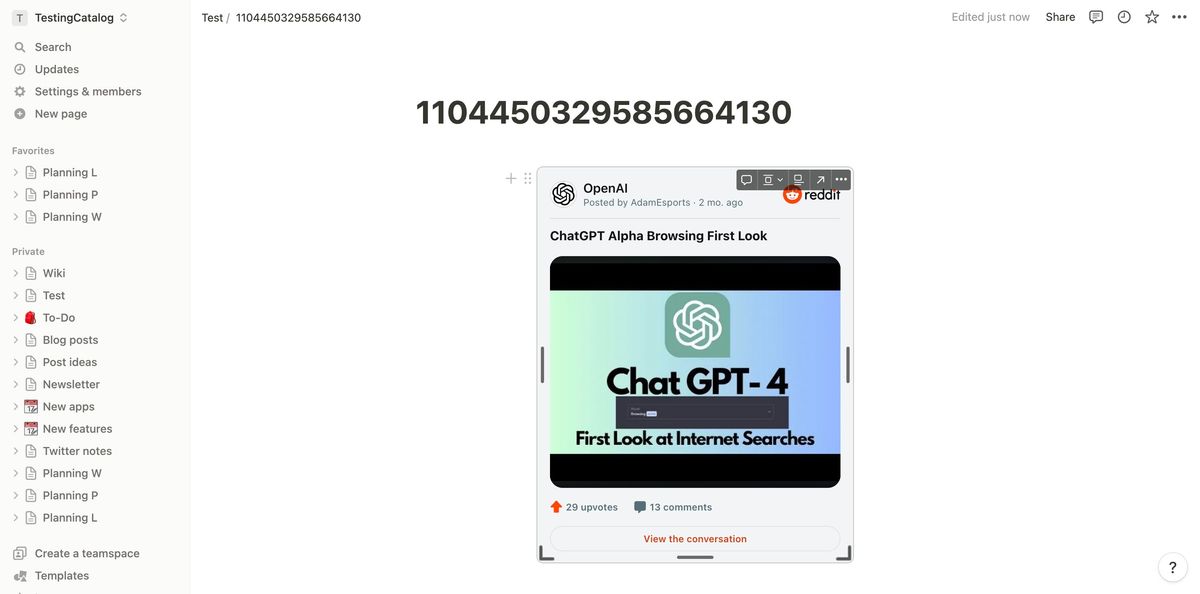 Notion users can now enjoy a new feature that allows them to embed Reddit posts directly into their pages. With this update, content from Reddit - including text, videos, and images - can be easily added to Notion, providing a rich preview for seamless integration.
How to embed Reddit posts in Notion
Follow these simple steps to add Reddit posts to your Notion documents:
Go to the Reddit post you want to embed and copy its URL.
In your Notion document, create a new block by clicking the "+" button where you want the post to appear.
Choose the "Embed" block option.
Paste the Reddit URL into the "Embed Link" field and press Enter.
The Reddit post will now appear as an embedded element within your Notion document.
Who benefits from this feature?
This update is particularly useful for individuals and teams that use Notion to collaborate and gather information from various sources, including Reddit. Collaborators can easily share relevant Reddit discussions or content, which can help with brainstorming, research, and keeping everyone informed about the latest trends and news. Whether you're discussing a specific topic for a project, collecting user feedback, or tracking online discussions as part of a marketing strategy, the ability to embed Reddit posts directly into your Notion workspace streamlines your workflow and enhances your knowledge base.
About Notion
Notion is a versatile, all-in-one workspace for teams and individuals. It combines elements of note-taking apps, project management tools, databases, and more into a single platform. Users can create pages, manage projects, and collaborate in real time, making it an ideal choice for various use cases, from personal productivity to professional team management.
Source
This news update was shared by Notion's official Twitter account.