Wrapcast
Wrapcast rolled out activity badges for user profiles on Farcaster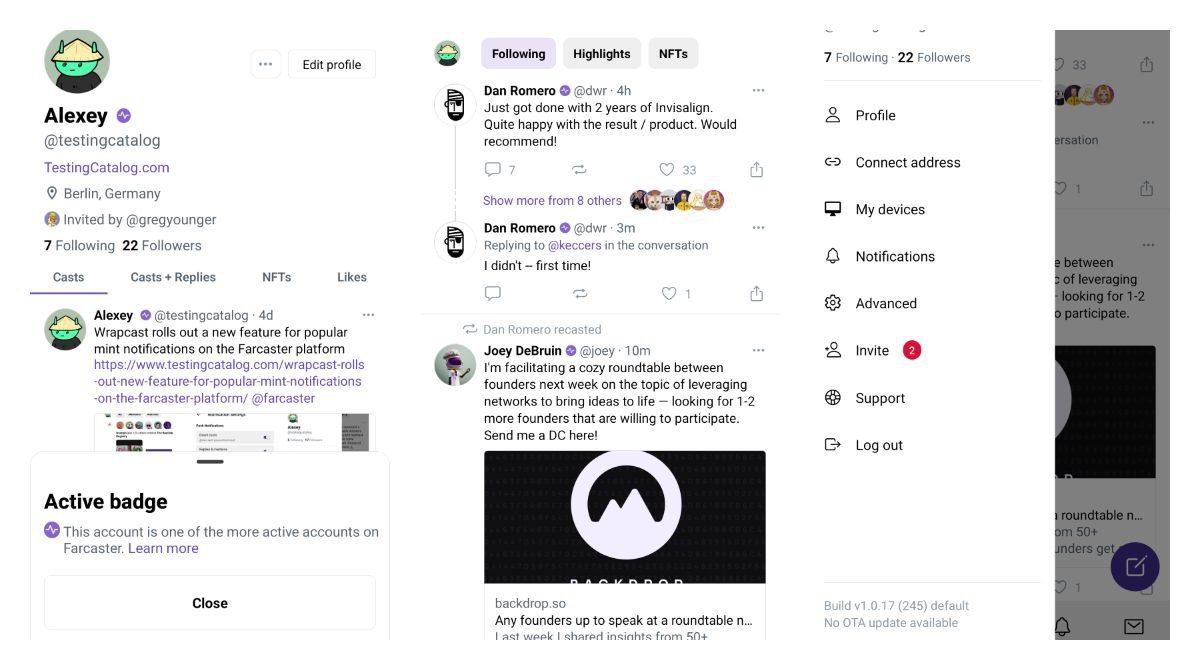 Wrapcast, a Farcaster client, has introduced the addition of activity badges on active user profiles. These badges are designed to help identify Farcaster accounts that are active and engaging with just a glance, making it easier for users to find like-minded individuals on the platform. New joiners can also receive the badges by requesting invites and sharing them with friends.
How to Get Your Activity Badge
To earn an activity badge on Wrapcast, follow these steps:
Complete your Wrapcast profile with all the required information.
Ensure your (inbound reaction + replies) to casts are greater than or equal to 1. This means you need to have a balanced engagement between the reactions you receive and the casts you publish.
Share your invite with friends to increase your chances of receiving the activity badge.
The Benefits of Activity Badges
The activity badges on Wrapcast can provide additional visibility to users, making it simpler for others to find them and engage with their content. The badges also serve as a form of social proof in the Farcaster community and can encourage more active participation by highlighting those who do engage consistently.
About Wrapcast and Farcaster
Wrapcast is a client app for Farcaster, a web3 native social platform, similar to Twitter. Farcaster offers a decentralized approach to social networking and leverages the power of blockchain technology to create a more open and secure environment for users.
Source
This new feature was announced in a tweet by @dwr.