Evernote
Evernote now allows you to add a filtered notes widget to the in-app home screen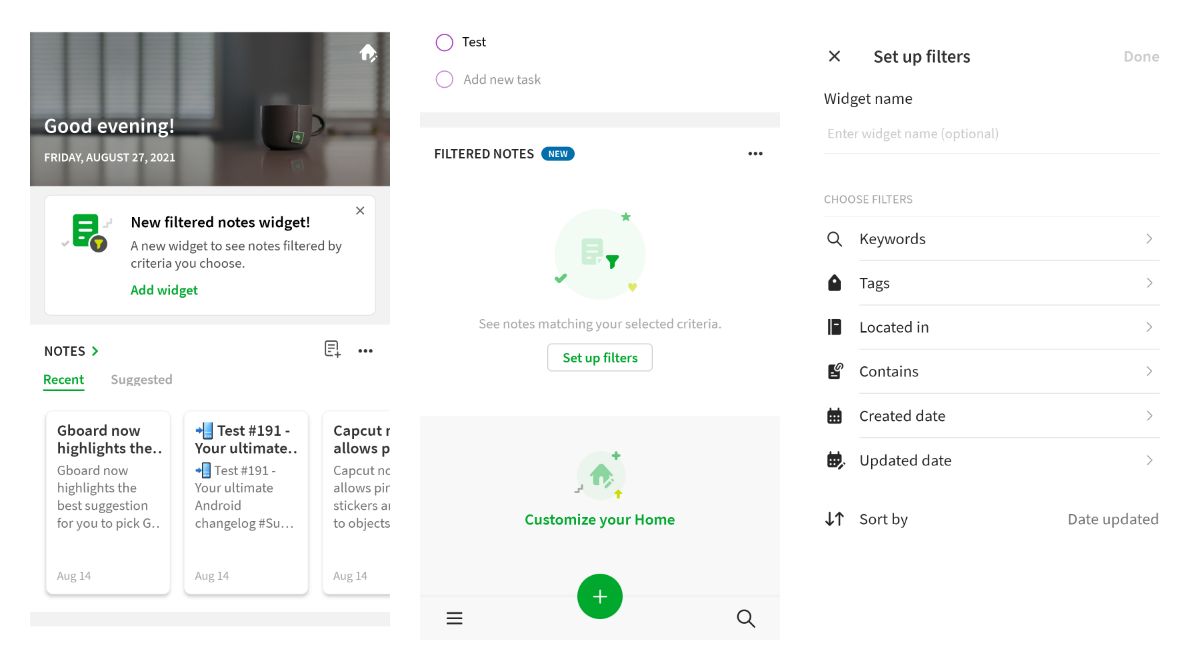 Yes, the refreshed home screen is getting more and more features these days. Evernote wants it to be a single workplace for you from where you can manage all your different projects.
Now it got a new widget that can display only specific notes according to the filter. There you can filter by tags, notebooks and other attributes.
You will also receive an in-app hint about this new feature so it will be hard to miss.
What's New?
New
- The new Filtered Notes widget lets you see only the content you need, right from your Home dashboard (select plans only).

Fixed
- Tapping on "Go to note" from the tasks detail screen now works as expected.
- Notes no longer appear in tasks list once last task is completed.