Telegram
Telegram beta adds trending swimlane to stickers discovery tab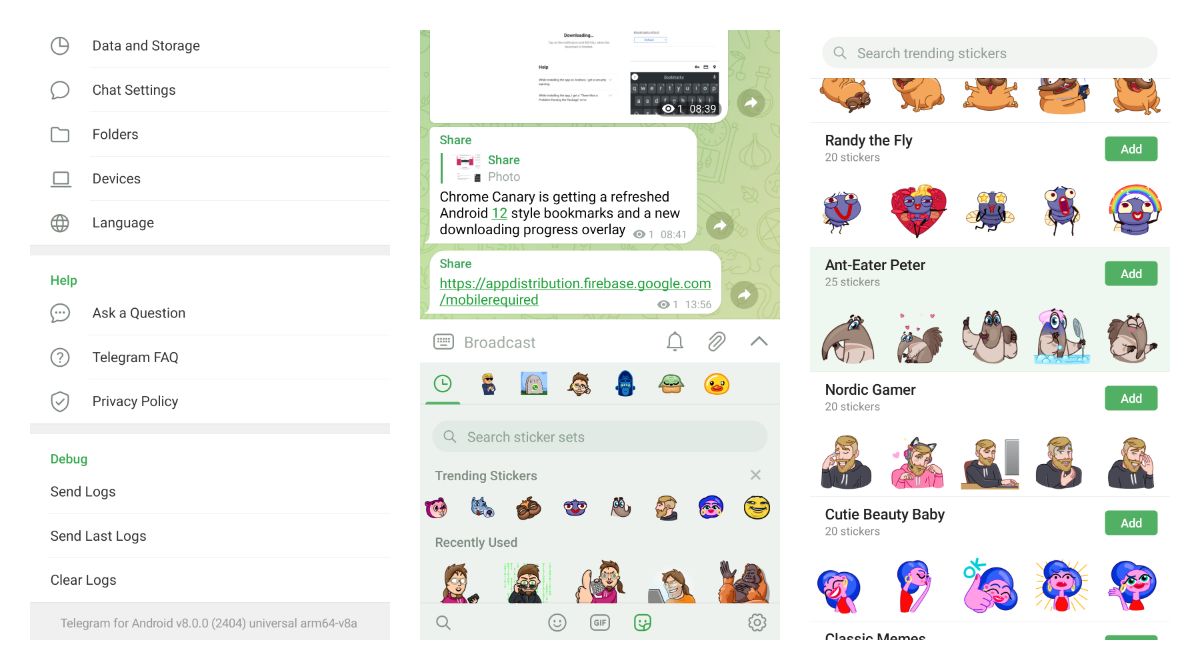 In the recent Telegram beta update to version 8.0.0, it got a Recently Used swimlane. This time, it got one more section for Trending stickers in the latest minor patch. There you can see new stickers that went popular on Telegram. Clicking on any of them will navigate you to the old Sticker discovery view with the selected sticker pack being in the middle.
Apart from this, you can notice a redesigned flow for messages forwarding. All options remain the same but now you can access all of them in an easier way.
In the meantime, the telegram team keeps polishing its major 8.0.0. Recently they also organised a public stress test for Live video calls with more than 1000 concurrent users.
Tester context:
Make sure you've checked our ultimate Telegram Tester Guide 👇