Twitter
Users can now browse NFT profile pictures on Twitter for Android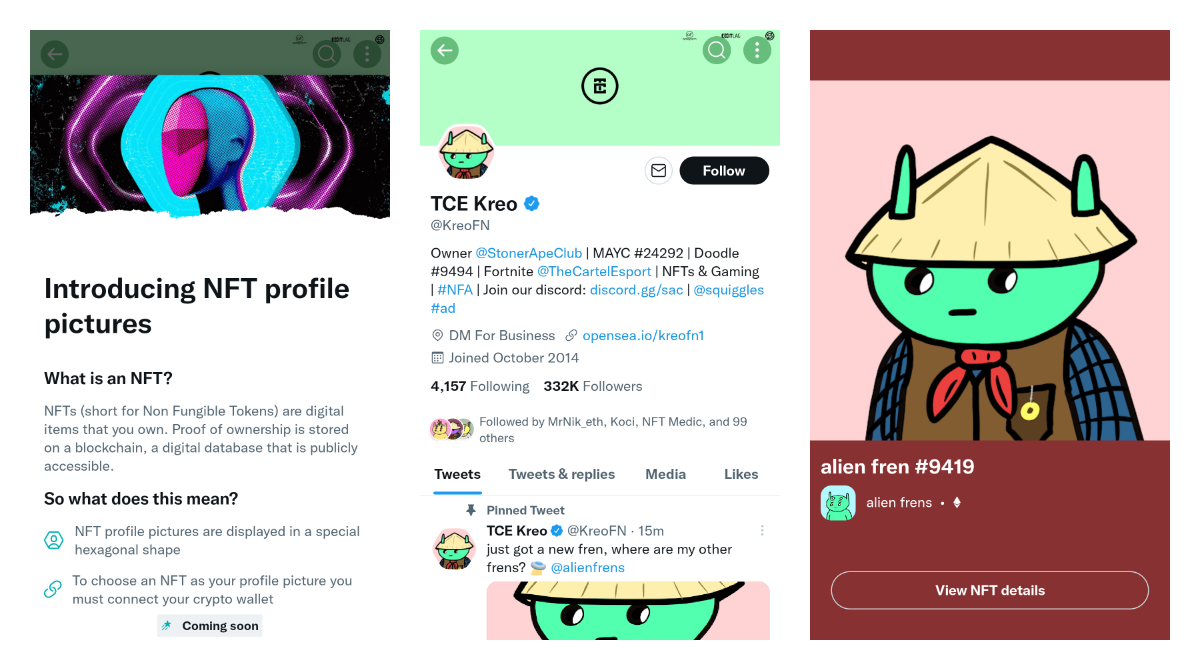 While browsing some of the Twitter profiles, especially in an NFT space, you may notice a pop-up introducing a new NFT PFPs feature. These profiles have a hexagonal shape and opening them will redirect you to a new details page. This details page will have information about an NFT itself along with a collection description and a link to its page on OpenSea.
A possibility of setting NFTs as profile pictures are only available to Twitter Blue subscribers (which is iOS only and limited to certain countries including the US, Canada and Australia).
You can check this profile for testing purposes 🔥
Tester Context:
📲 Twitter is a popular social network build around short text messages.
📲 Twitter is also available in Beta and you can opt-in as a tester via Google Play.
📲 Twitter is also available in Alpha and you can opt-in by joining its Experiments Google Group
📲 Follow @TestingCatalog on Twitter for the most recent updates.