Opera is known to launch specifically focused versions of its browser (like Opera GX for example) and now, despite having a crypto wallet in its base version, users can test a new Crypto Browser.
It is available in Early Access mode on Google Play and has only 5k installs so far.
The main difference from the generic version is that you will see a crypto-focused news feed on your home page and the crypto wallet will be much more accessible from a dedicated wallet tab.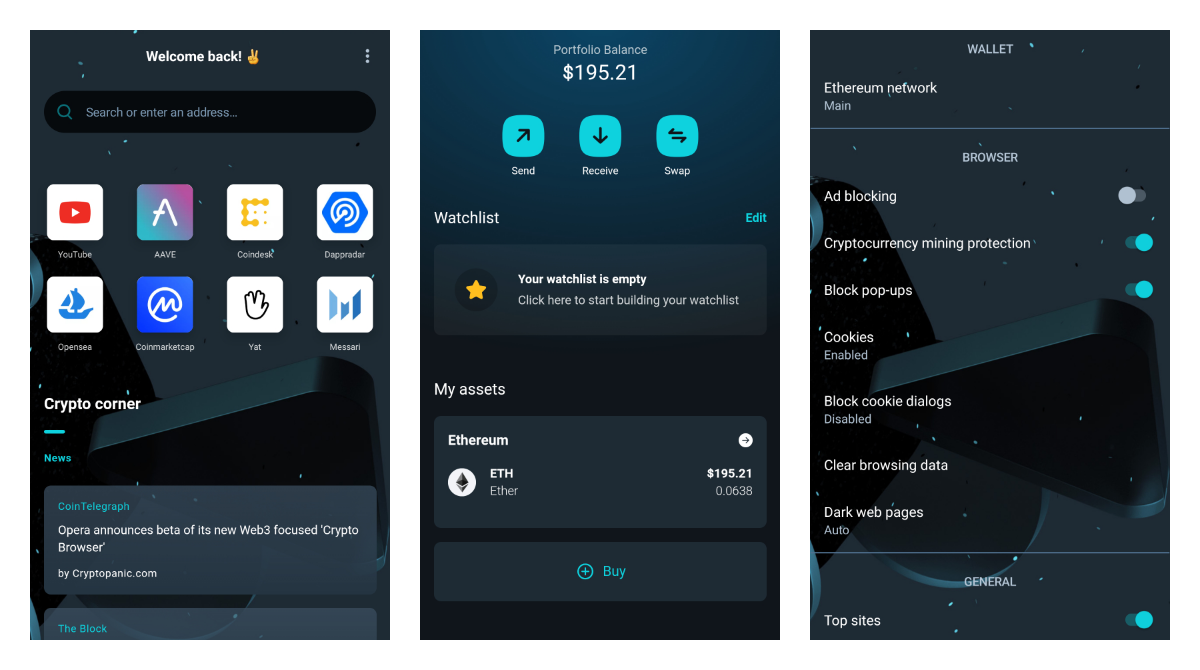 You can easily connect to the Etherium Mainnet and see your assets and NFTs. NFTs might not load from the first attempt but that pard should be fixed in further updates.
When it comes to exploring web DAPPs, Opera will ask you if you want to allow a specific website to connect to your wallet automatically. That feature comes pretty handily as you won't need to connect every time but you also shouldn't be giving this permission to untrusted websites.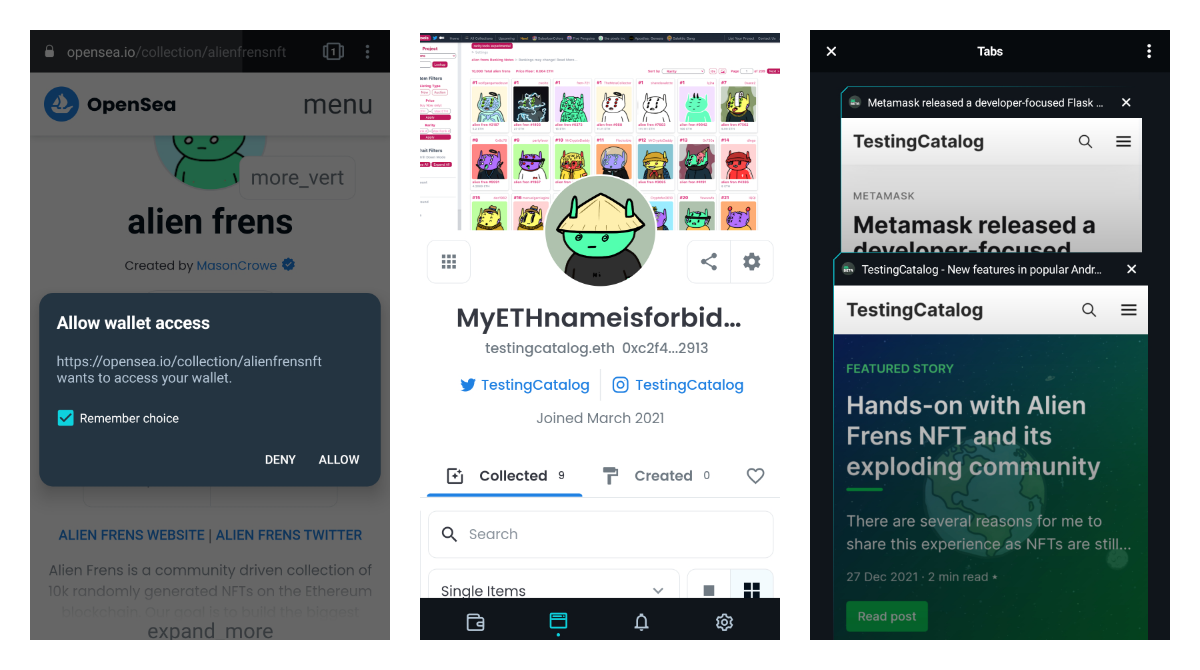 The newsreader for example shows shortened content through Cryptopanic service from which you can open an extended version of the page. The rest of the functionality is quite standard when it comes to normal web browsing.