Twitter
Twitter rolled out encrypted messages for verified users in early access on the web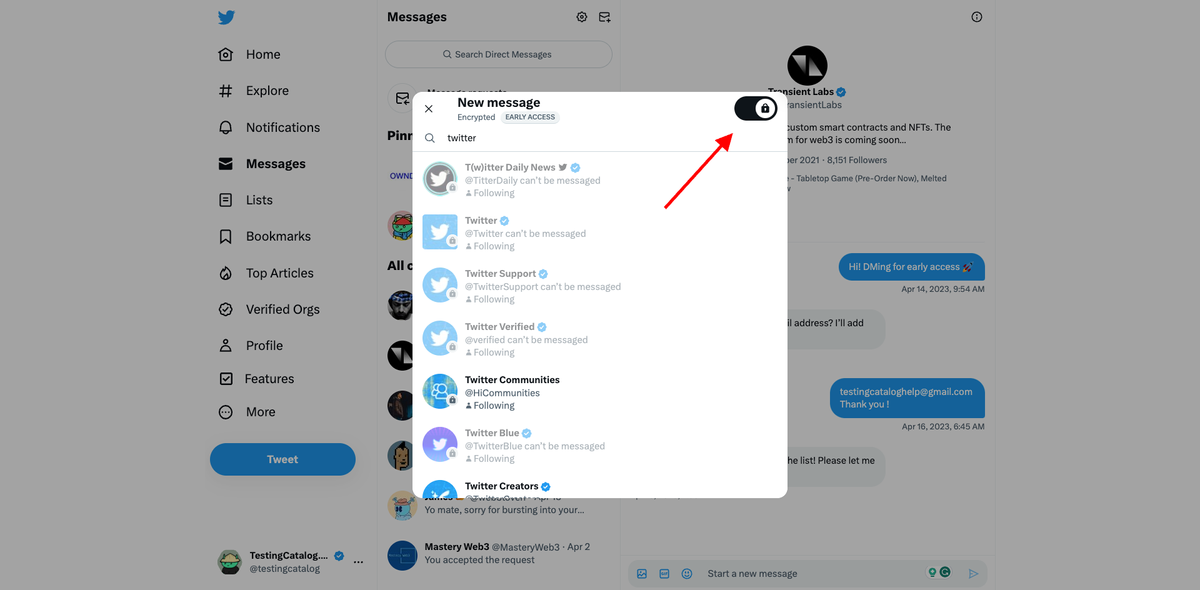 In case you missed it, Twitter has introduced encrypted messages for verified users in early access. This new feature is currently only available on the web and has not been seen on Android devices, even in the alpha build. The encrypted messaging option aims to provide a more secure way for users to communicate.
How to Access and Use Encrypted Messages
Go to Twitter on your web browser and sign in.
Click on the "Messages" tab to access your Direct Messages.
Tap on the "New Message" button.
From the list of users, select the user you want to send an encrypted message to.
Check the "Encryption" checkbox before composing your message.
Your encrypted message will be labelled with an "Early Access" tag. Please note that, as of now, you cannot send images or GIFs within encrypted conversations.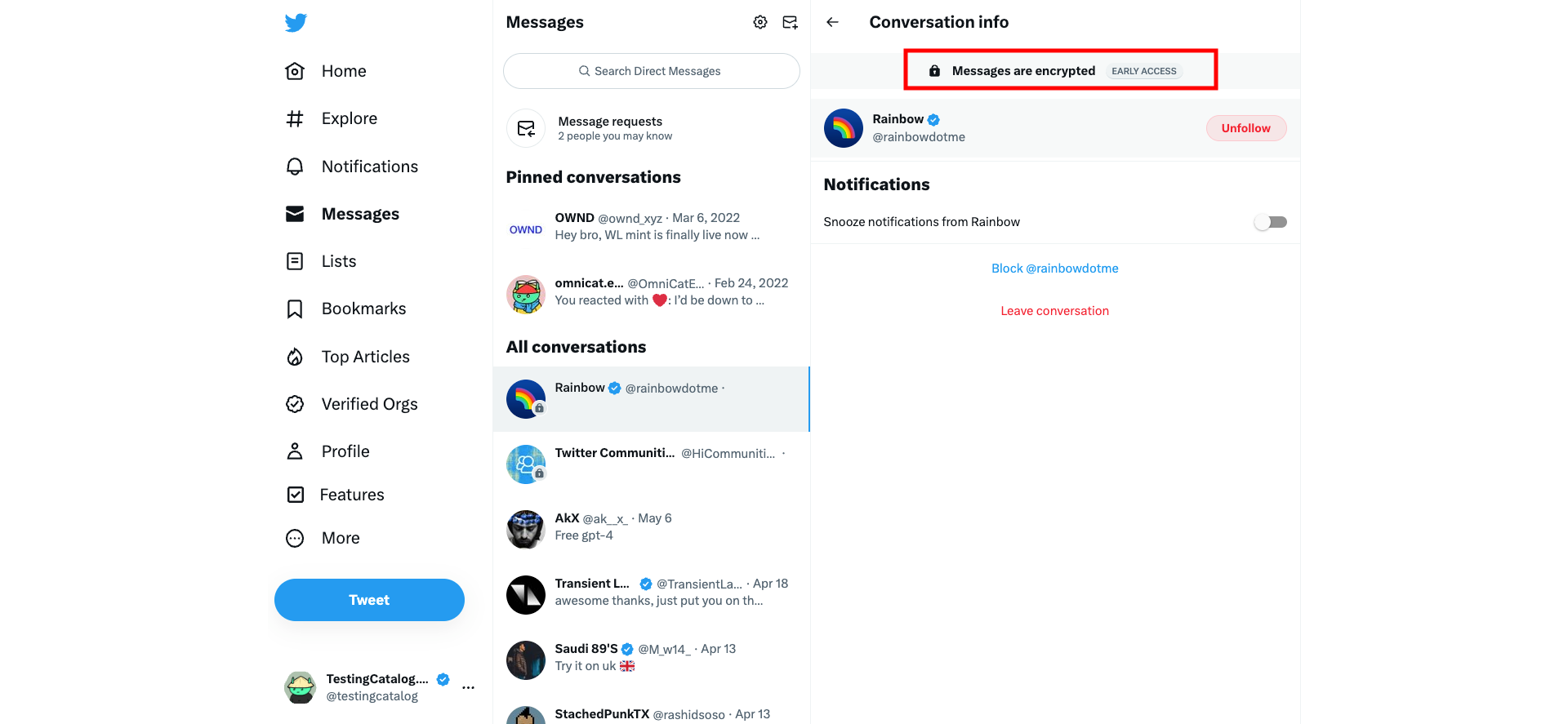 Who Can Benefit from This Feature
Encrypted messages provide an added layer of security and can be particularly useful for users who share sensitive information, like journalists, influencers, and business professionals. With Twitter being a primary means of communication for millions, having a more secure option for private conversations is a sought-after feature.
About Twitter
Twitter is a microblogging and social networking platform where users can post, share, and interact with messages called "tweets." With real-time information, Twitter has become a popular way to stay updated on the latest news, events, and discussions. Encrypted messaging is just one way Twitter continuously evolves and enhances its platform to serve its users better.
Source of the News
For more information on this Twitter update, visit their official announcement on the Twitter account. Twitter continually introduces new features and test builds for its users to provide a seamless experience, so stay tuned for more updates and enhancements.