Twitter
Twitter pushed a possibility to restrict who can reply to your tweet to everyone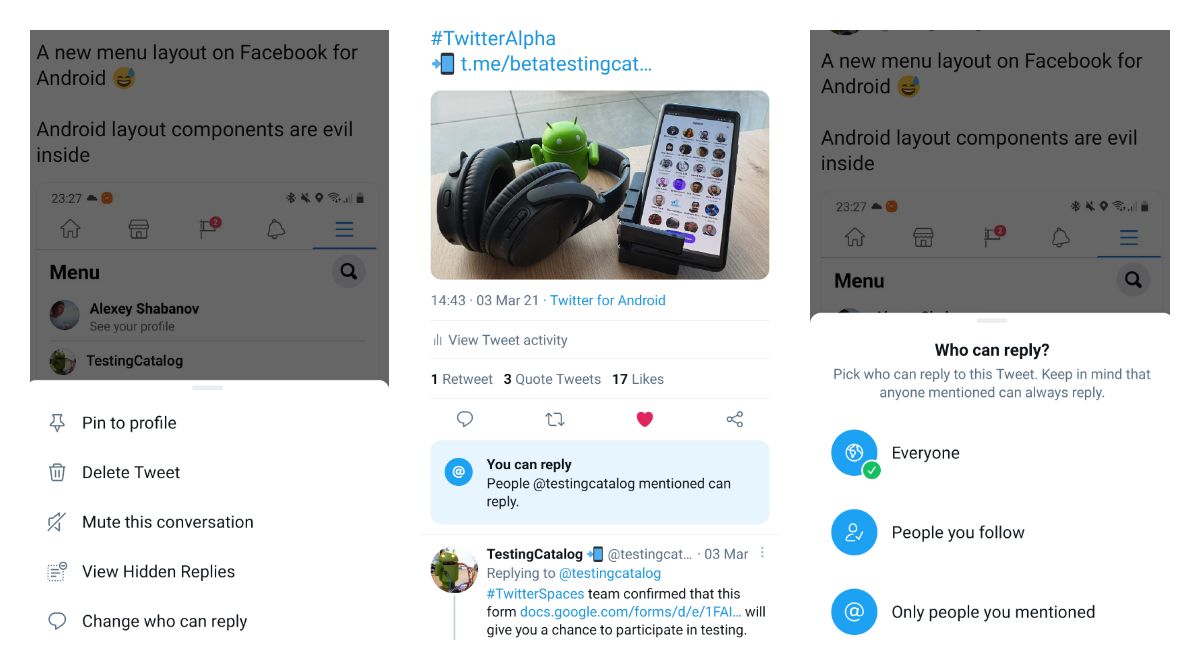 This feature allows you to restrict accounts that can reply to your tweets. There you can select between Everyone, People you follow and Only people you mention. It was previously available to a limited amount of users and was rolled out to everyone recently.
How to test:
Open any of your tweets.
Tap on the 3 dots menu.
Tap on the Who can reply option.
Select one of 3 available options.
If replies are restricted, you will notice a separate info box below the tweet displaying restriction rules.
Tester Context:
📲 Twitter is a popular social network build around short text messages.
📲 Twitter is also available in Beta and you can opt-in as a tester via Google Play.
📲 Twitter is also available in Alpha and you can opt-in by joining its Experiments Google Group
📲 Follow @TestingCatalog on Twitter for the most recent updates.