Twitter
Twitter for Web introduces Live Spaces widget, Drafts link, and improved Lists access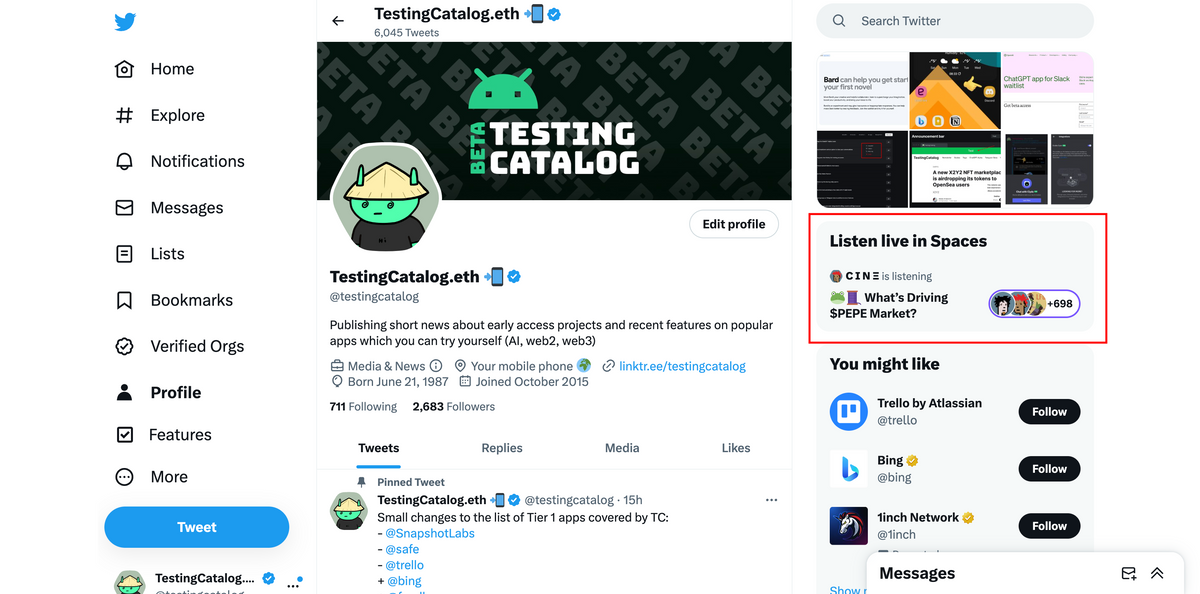 Twitter has recently introduced some new features for its web users, making it easier to access and manage Live Spaces, Drafts, and Lists. In this blog post, we will discuss these new updates and how they can benefit bloggers and content creators on the platform.
How to Access & Use New Features:
Accessing Live Spaces widget: On the right side of the Twitter web UI, you can now find a Live Spaces widget similar to the one on Android. This allows you to see active spaces and join them right away.
Finding and using Drafts and Scheduled Tweets: From the left side options menu, you can access a new "Draft" link. This will lead you to your drafted tweets, as well as a separate tab for scheduled tweets.
Accessing and managing Lists: Twitter has now added the "Lists" option directly to the left sidebar, making it easier to access your lists without having to navigate through the 3-dot menu.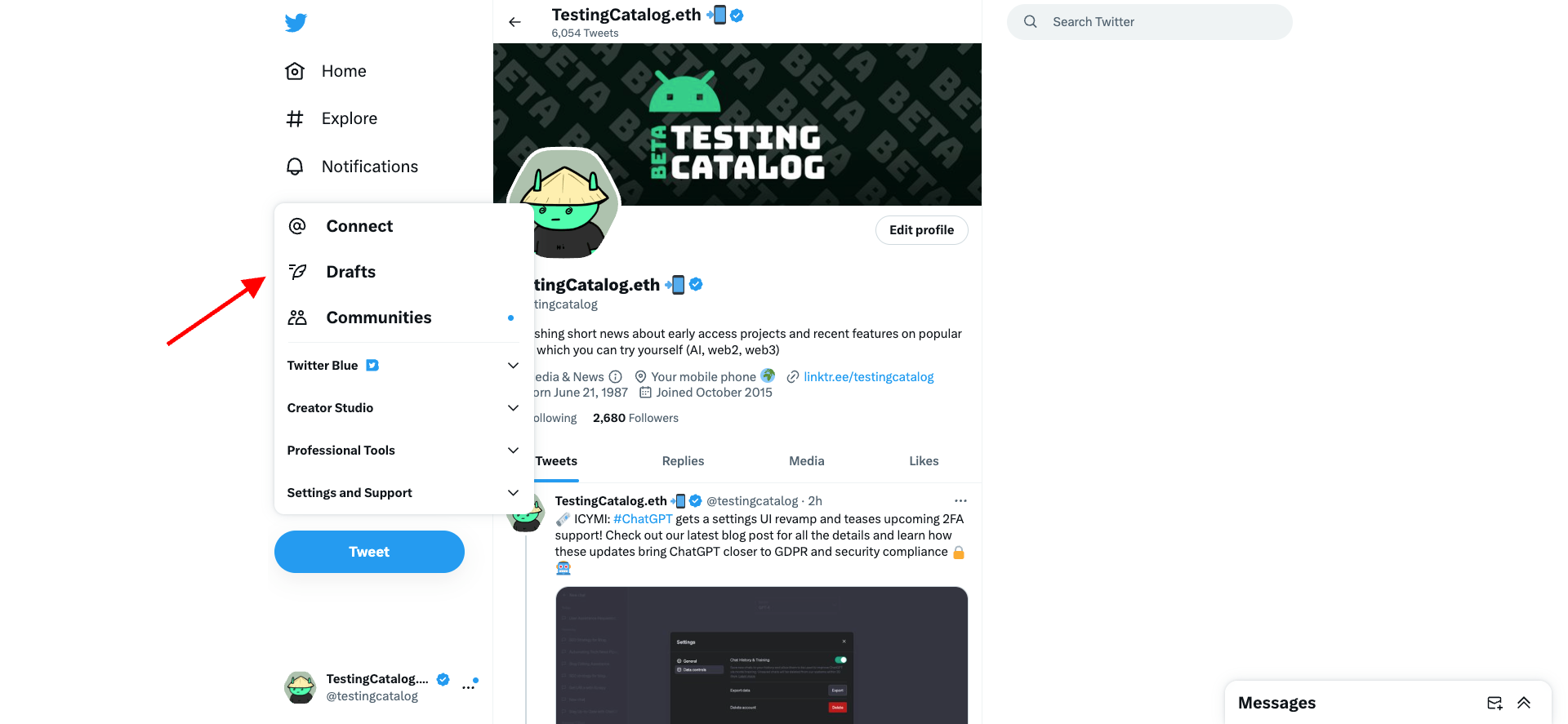 Benefits and Use Cases: These new features can greatly benefit bloggers and content creators on Twitter by providing easier access to Live Spaces, better organization of drafts and scheduled tweets, and improved visibility of Lists.
About Twitter: Twitter is a popular social media platform that allows users to share short messages, called "tweets," with their followers. It is a powerful tool for staying updated on news, and trends and connecting with others.
Source: Visit the TestingCatalog Twitter account to test the new features by yourself.