ChatGPT
ICYMI: ChatGPT updates settings UI and teases 2FA support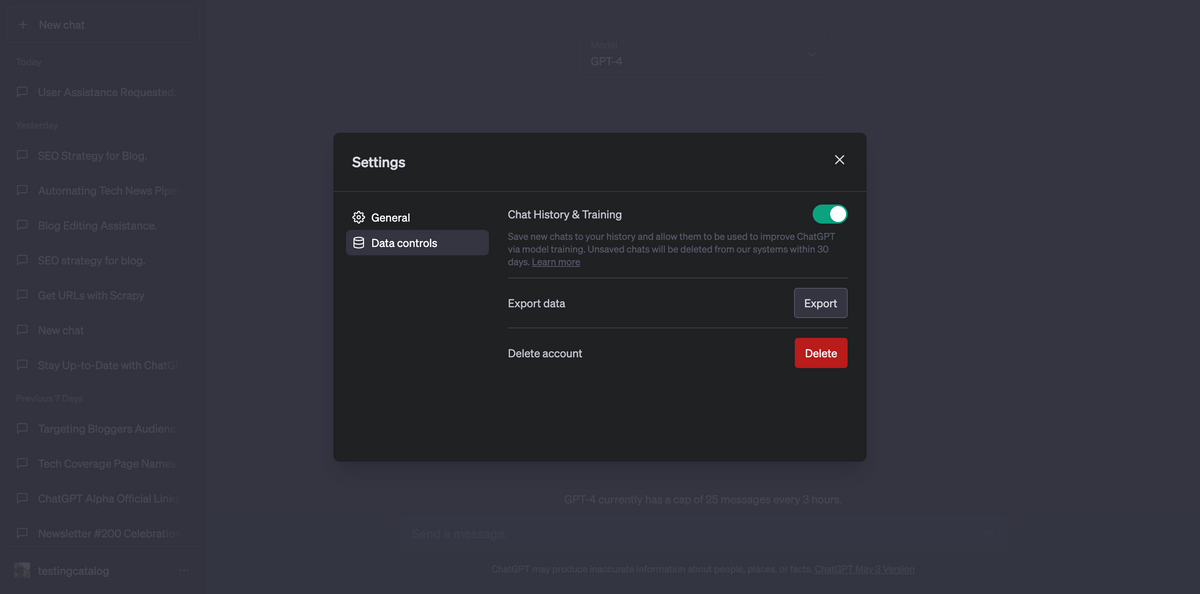 ChatGPT has recently introduced an updated settings user interface (UI), making it easier for users to navigate and manage their preferences. The new UI splits settings into two separate tabs for General and Data Controls. Additionally, users can now export their data by requesting a data export which will be sent to their email. In other news, Logan from ChatGPT teased the upcoming addition of two-factor authentication (2FA) support in a recent tweet.
New Settings UI: General and Data Controls
The updated settings UI in ChatGPT now features two distinct tabs: General and Data Controls. The General tab allows users to manage their basic settings, while the Data Controls tab gives users the ability to export their data.
2FA Support Tease: A Step Closer to the Corporate Sector
Logan.GPT from ChatGPT recently tweeted a screenshot teasing the upcoming addition of 2FA support. Although it's unclear if the feature has already begun a gradual rollout, it's not yet available to all users.
How to Access and Use the New Settings UI
Open ChatGPT in your browser.
Click on the settings icon in the bottom corner.
Navigate between the General and Data Controls tabs to manage your settings.
To export your data:
Go to the Data Controls tab.
Click the "Export" button.
Wait for an email with your exported data.
Benefits and Use Cases: GDPR and Security Compliance
The addition of the data export feature helps ChatGPT comply with GDPR, ensuring that users have control over their personal information. The upcoming 2FA support not only improves security for all users but also makes ChatGPT more appealing to corporate clients who require strict security measures.
About ChatGPT
ChatGPT is an AI-powered language model developed by OpenAI. It is designed to assist users in generating human-like text and engaging in natural conversations. ChatGPT has been widely used for various purposes, including content generation, customer support, and more.