LooksRare has just released its mobile app beta for iOS and Android devices. The app features a comprehensive NFT portfolio tracker, allowing users to check floor prices and browse the LooksRare marketplace. It also supports dark mode and allows users to monitor any wallet.
Downloading and Exploring the App's Features
To access the LooksRare mobile app, users can download it from the TestFlight or Google Play Store. After downloading, users can explore the app's features by adding their Ethereum address and navigating the interface. Some notable features include analytics for NFT portfolios, rarity tracking, and a LooksRewardingTM system.
How the LooksRare Mobile App Can Enhance Your NFT Experience
The LooksRare mobile app beta brings several benefits to NFT degens, such as:
Easy access to NFT portfolio information
In-depth analytics and insights on portfolio performance
Tracking of rarity and exclusive traits in NFTs
Real-time monitoring of rewards and protocol fees
A First-Hand Review of the LooksRare Mobile App Beta
While the app works, there is still room for improvement. The splash screen animation did not work well, and the app currently lacks the ability to buy or sell NFTs directly. However, it is likely that this feature and fixes will be added in future updates.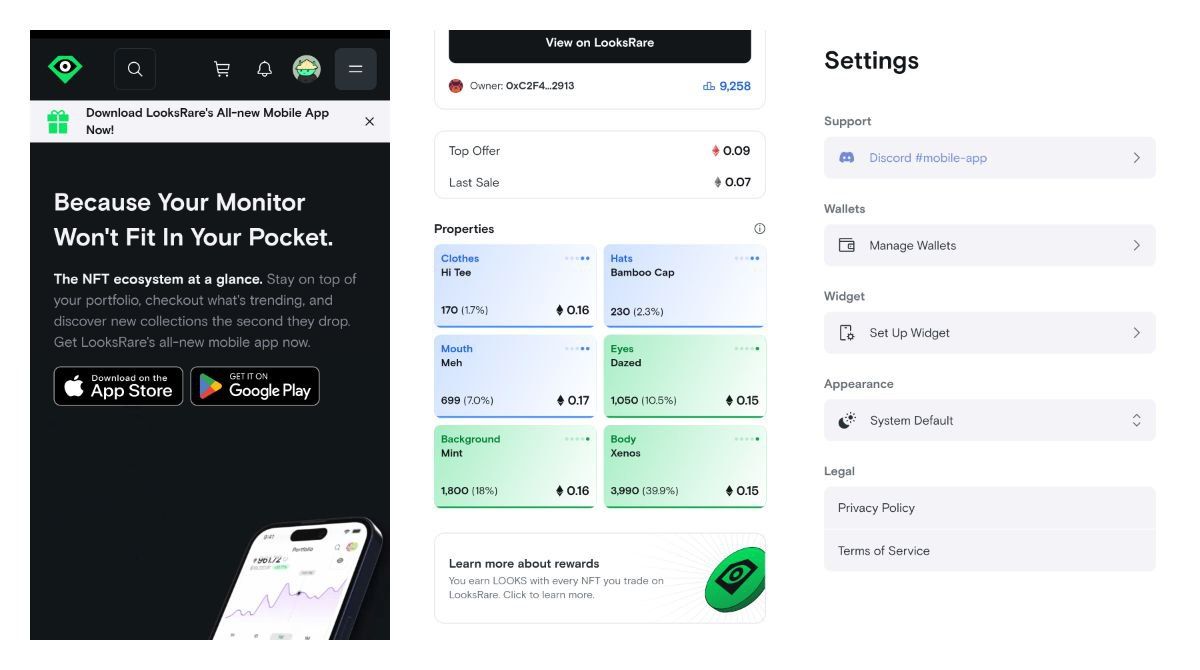 More About LooksRare
LooksRare is a community-first NFT marketplace that offers users access to over 200,000 NFT collections. The platform empowers users with rich insights into their portfolios, and the new mobile app expands these capabilities by providing an on-the-go solution for NFT enthusiasts.