Google Search
Now you can turn off personal results from Google Search results on Android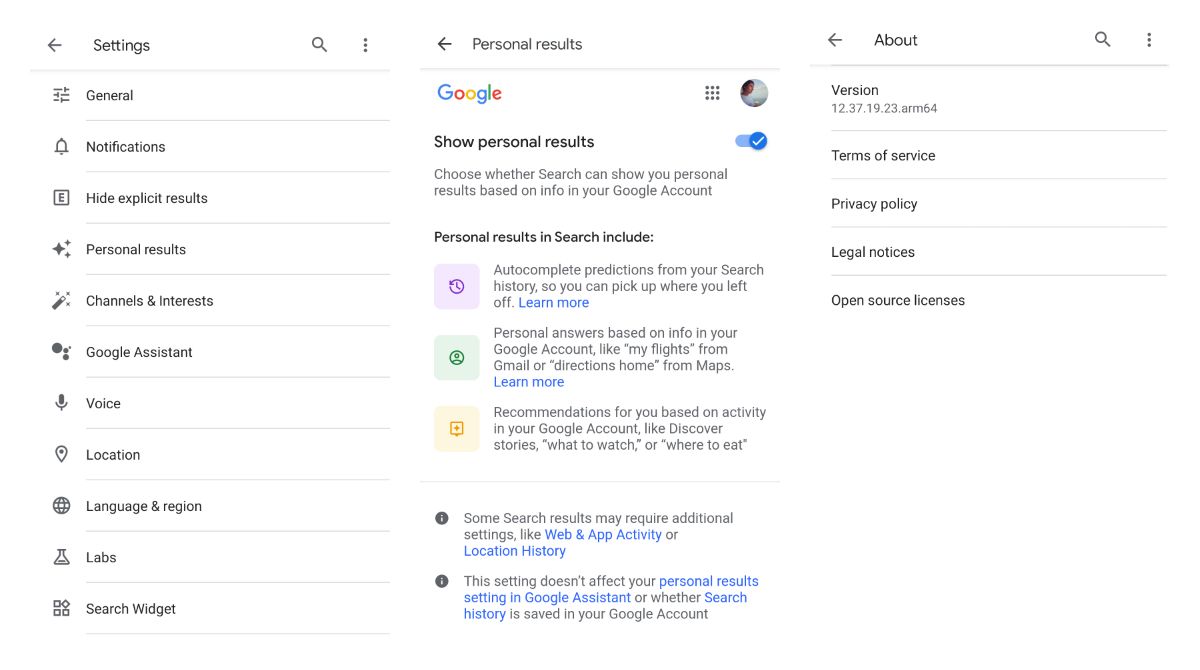 This setting also exists on the web and now you can find it in the Android app as well. With this toggle, you can disable or enable personal recommendations, autocomplete predictions and personal answers from appearing in your search results.
- Autocomplete predictions from your Search history, so you can pick up where you left off
- Personal answers based on info in your Google Account, like "my flights" from Gmail or "directions home" from Maps
- Recommendations for you based on activity in your Google Account, like Discover stories, "what to watch," or "where to eat"
Via 9to5google
Tester Context:
📲 Google Search is the main search app that provides different services to other apps from Google, like Google Assistant, Google Lenses and more.
📲 Google Search is also available in Beta and you can opt-in as a tester via Google Play.