Evernote
Evernote beta releasing a free Tasks feature in Early Access on Android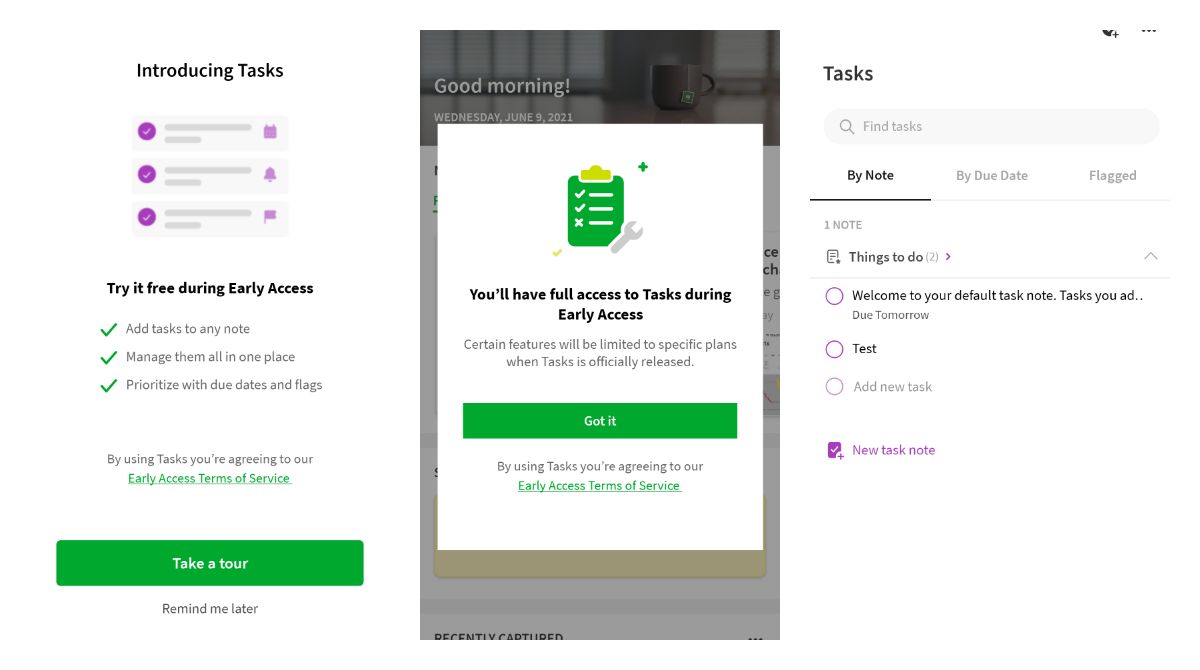 The promo states that this feature will remain free during the early access phase but it is likely that it will move to the premium feature set afterwards.
It was possible to use Evernote as a TODO list before but now, Tasks got a dedicated section, easy to use checkboxes and options to set a due date.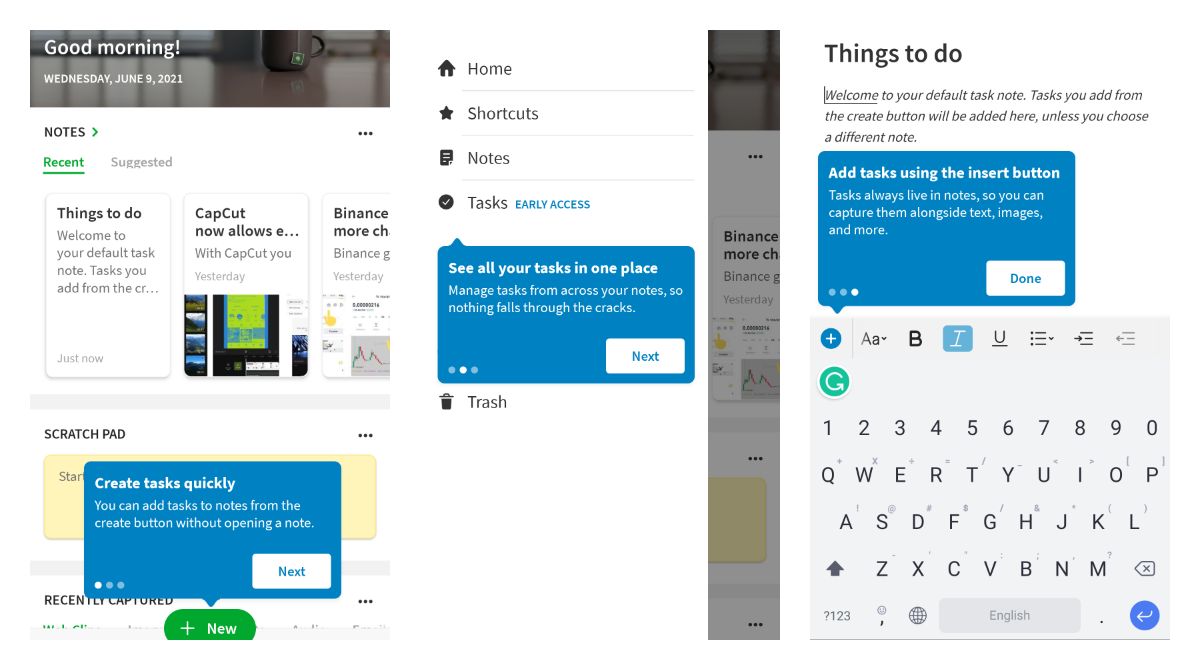 This feature is likely a part of a client-side release but the Google Play rollout is still happening gradually. Once you open the app, you will see a splash screen offering a walkthrough around the app to showcase this new feature.
How to test:
Update Evernote to version 10.11.
Open the nav Drawer to check if the Tasks section is there.
Tap on Tasks.
Tap on the New button and select Task.