Spotify
Spotify blend rolling out in beta allowing the creation of playlists for two by matching your listening history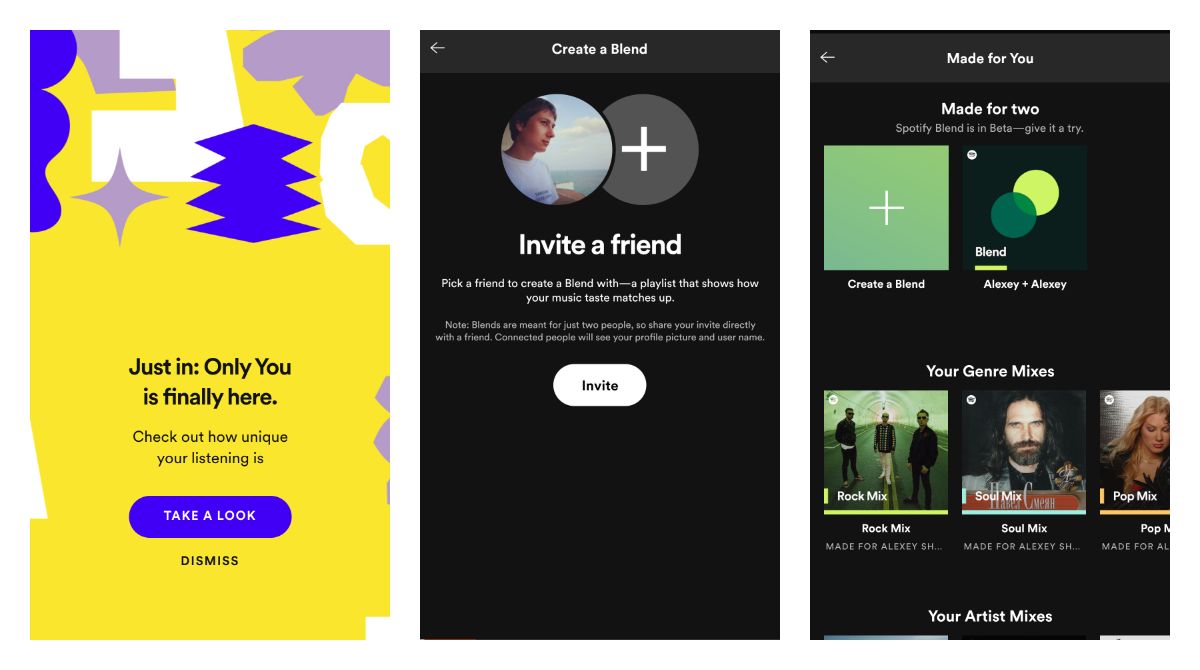 Spotify blend was announced to be released on all platforms at the beginning of June. Starting from a personalised story, now you can spot a new section in the search called "made for you".
There you will find a button to create blends, a collaborative playlist for two people. You can easily invite someone via the link and then, based on your listening history, it will automatically create a playlist.
This playlist will consist of tracks that you both were listening to. It makes it fun to explore which tracks you have in common and this a great feature to try.
How to create a Spotify Blend:
Open the search tab.
Tap on the " Made for you" tile.
Tap on the + button.
Tap on the invite button.
Share the link with a friend.
And that's almost it, after another person will accept your invite you will see your blend being created and pinned on top of the "made for you" section.