Blur
Blur NFT marketplace drops a bunch of new features including a proper browse&purchase experience for mobile web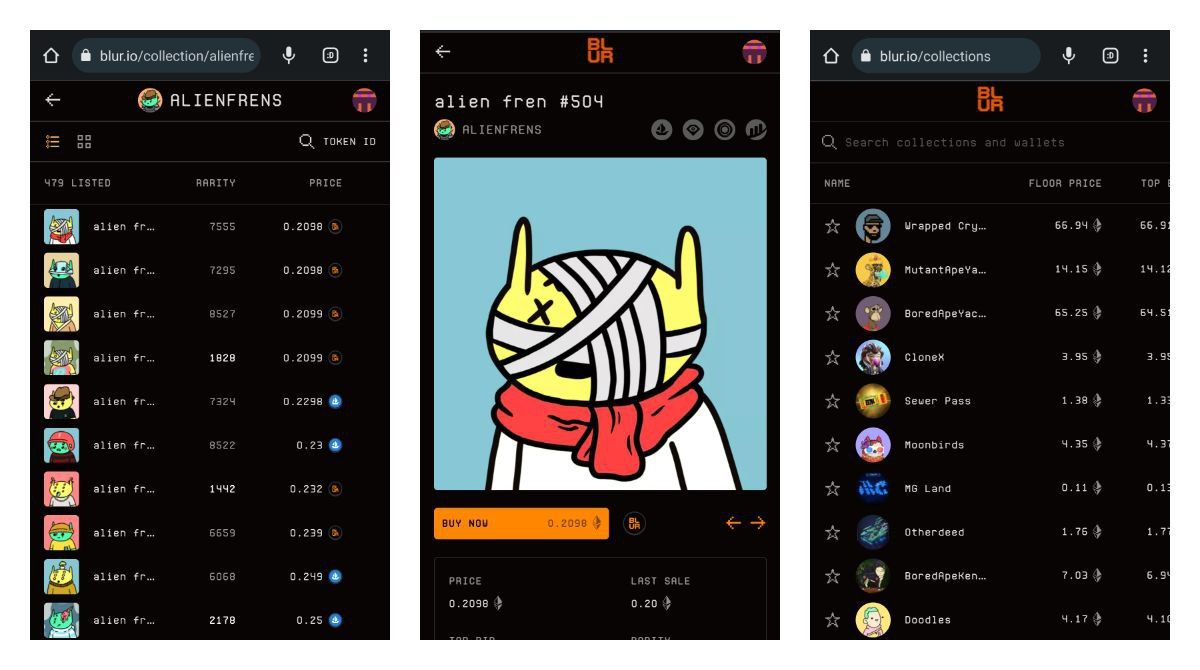 You may notice several different "What's New" slides after opening Blur, showcasing newly added features.
Now you will see notifications for your activity across different marketplaces that can also improve your trading experience.
One of the biggest improvements can be found after opening Blur from a mobile browser cuz now you can finally use its basic features to browse and purchase NFTs. Some pages would still show a warning, saying that those are not yet optimised for mobile.
Such changes would also play a critical role in web3 adoption along with improving the trading experience for those who don't have access to their desktop all the time.
Full changelog: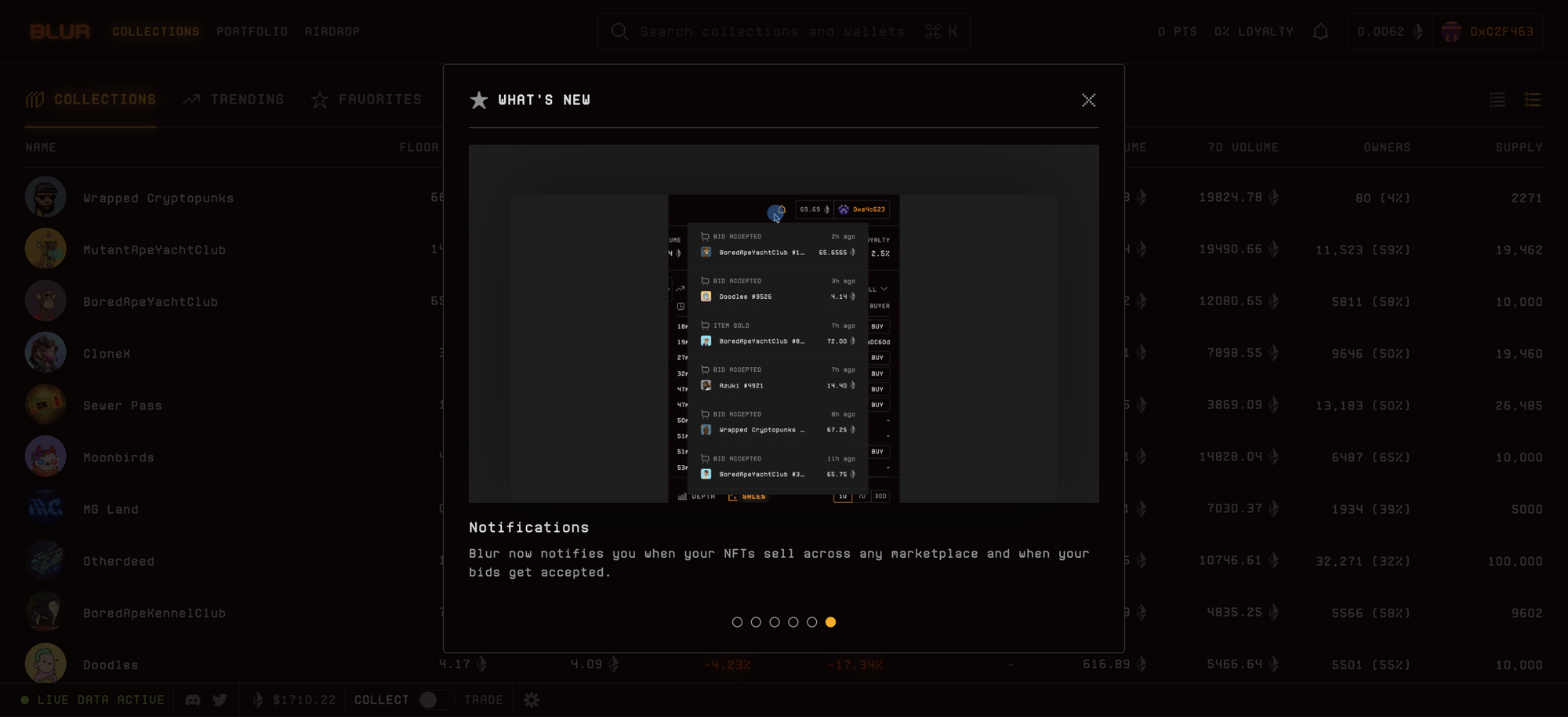 3 Hour Restriction Reduced
You can now accept bids 1 hour after transfers.

Maximize your loyalty for Season 2 Rewards
300M+ BLUR will be distributed in Season 2. Maximize your loyalty to get the most rewards.

Third party flags
Blur no longer shows 3rd party flags in the UI by default. They can still be enabled in the View Settings of the collection page.

Bid restrictions removed
The price difference between NFTs with and without third party flags has disappeared. Third party flag restrictions will be removed from bids starting 5:30PM PT, 8:30PM ET, 9:30AM HKG on Feb 24.

Browse and Buy on Mobile
You can now browse and buy NFTs on mobile. More mobile functionality coming soon.

Notifications
Blur now notifies you when your NFTs sell across any marketplace and when your bids get accepted.
Source: Blur.io