Wrapcast
Wrapcast rolls out new feature for popular mint notifications on the Farcaster platform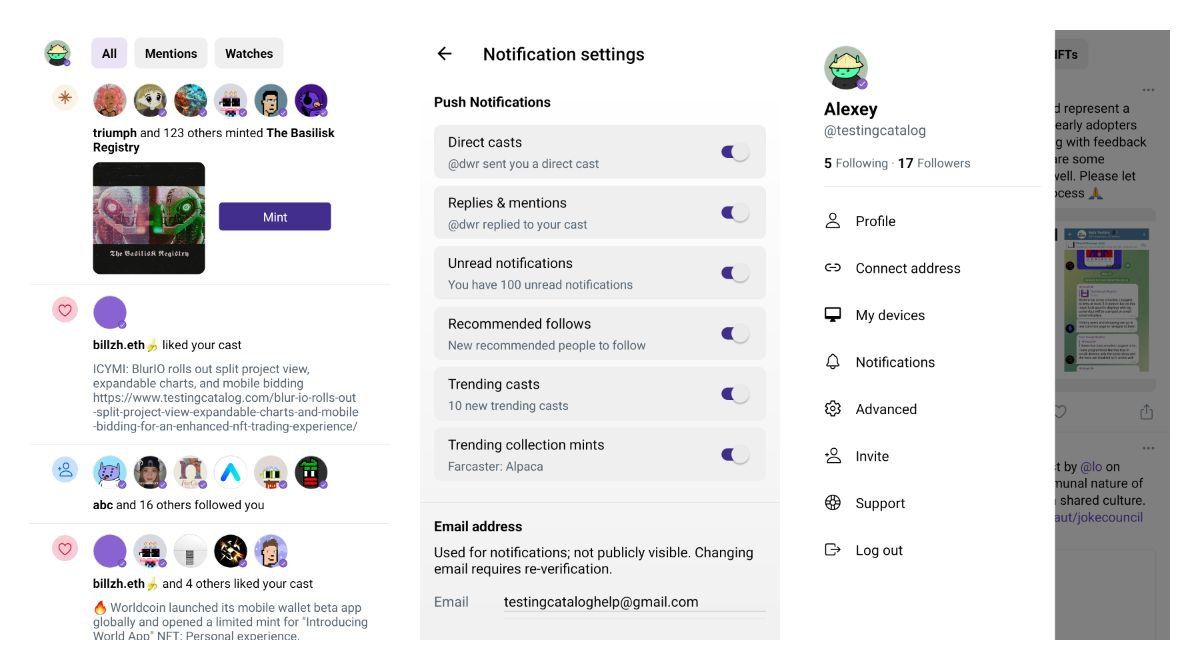 Wrapcast, a well-known Farcaster client, has recently introduced a new feature that notifies users about popular mints. This feature is activated when over 50 platform users mint the same NFT, making it easier to keep track of trending assets.
How to Access and Use the Popular Mint Notifications Feature
To access and use this new feature, follow these simple steps:
Log in to your Wrapcast account on the Farcaster platform.
Go to the notifications tab. When a popular mint triggers the notification, you will see the NFT asset with a link for minting it yourself, along with other users who have already minted the asset.
If you want to disable this feature, navigate to your account settings. From there, you can easily toggle the popular mint notifications on or off depending on your preference.
Please note that Farcaster is currently an invite-only platform.
Benefits of the Popular Mint Notifications Feature
This new feature is particularly useful for users who are invested in the NFT market and want to stay updated on trending items. By being notified of must-have NFTs, users can quickly join ongoing mints and take part in the excitement surrounding popular assets.
About the Farcaster Platform
Farcaster is a web3-powered social platform with a Twitter-like concept, providing an interactive space for users to exchange ideas, news, and insights on various topics. Leveraging the power of blockchain technology, Farcaster offers unique features that make it a one-stop destination for users interested in web3 and NFTs.
Sources
For more information on this newly introduced feature, visit the Wrapcast announcement at Farcaster.