Twitter has recently introduced new features for its web version, allowing you to see the list of accounts a user is subscribed to and introducing a search feature for lists. Subscriptions are a new way for content creators to monetize on Twitter, while the enhanced lists feature helps users to discover and follow even more lists.
Testing the Subscriptions list feature:
Visit a Twitter user's profile on the web version.
Next to Following and Followers counts, you can now see a Subscriptions count.
Click the Subscriptions count to see the exact accounts the user has subscribed to. Please note that this feature is currently not available on mobile.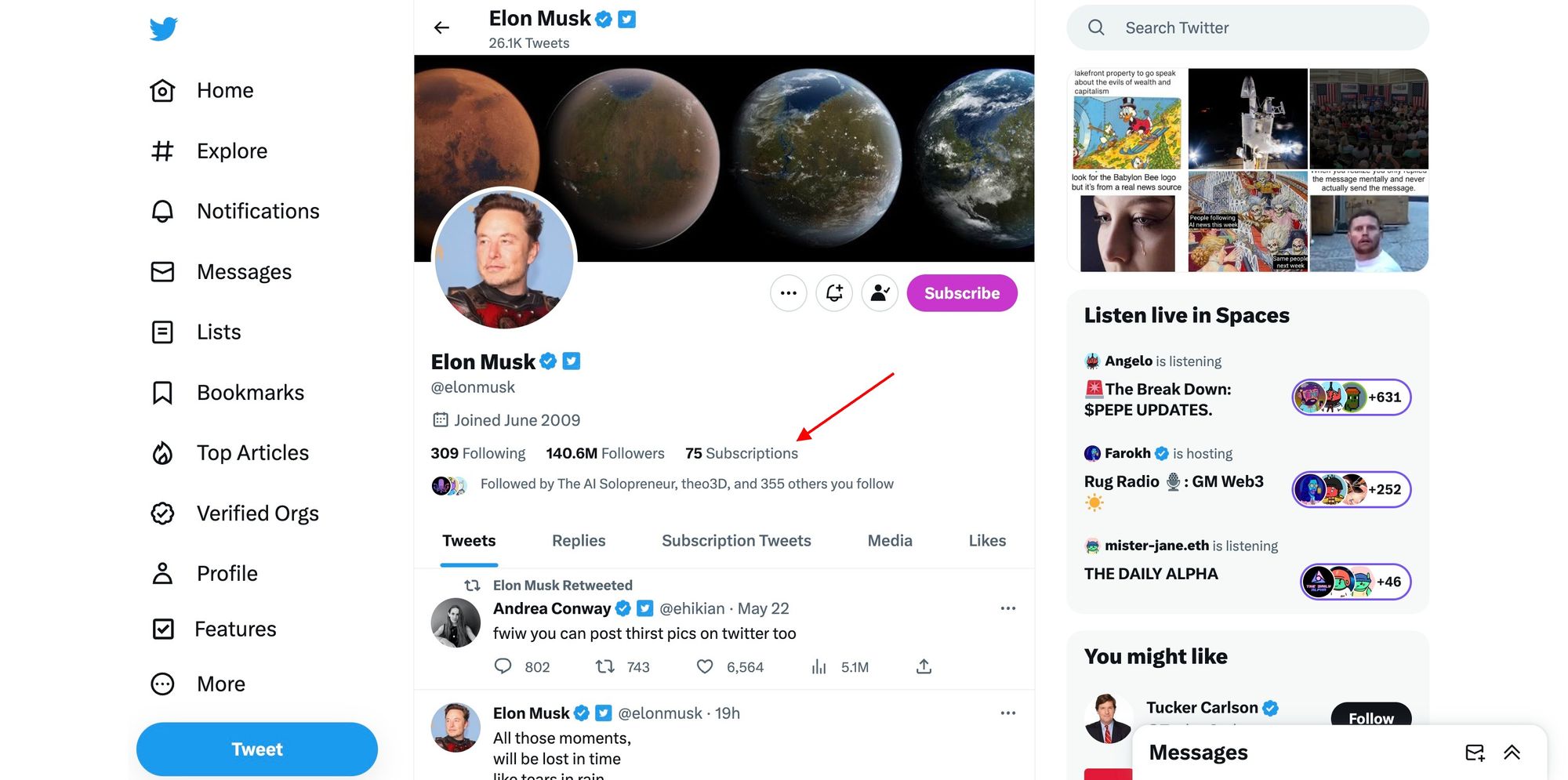 Searching for Twitter Lists:
Go to the Lists page on the Twitter web.
You will see a search box at the top of the page.
Type in the name of the list you're looking for and browse the results.
These new features will primarily benefit content creators and users who actively engage with subscriptions and lists. The added search capabilities help users find and follow lists that cater to their interests.
Twitter, a popular social media platform used for microblogging, is continually evolving its features to improve user experiences, encourage more engagement, and create monetization opportunities for content creators.
The news of these new features came from an announcement on the official Twitter Support account.