Twitter has given its TweetDeck a fresh new look with improved and additional features. TweetDeck's new version is being rolled out to users with the promise of a better, more enhanced user experience. However, there's a catch - after 30 days from now, this feature will only be accessible to verified users on Twitter.
How to Access the New TweetDeck:
Here's how you can start using the revamped TweetDeck:
Go to tweetdeck.twitter.com 📲
Select the "Try the new TweetDeck" option located on the bottom-left menu.
If you're using TweetDeck for the first time, you'll be prompted to import your columns.
Note that all your saved searches, lists, and columns will be carried over to the new interface.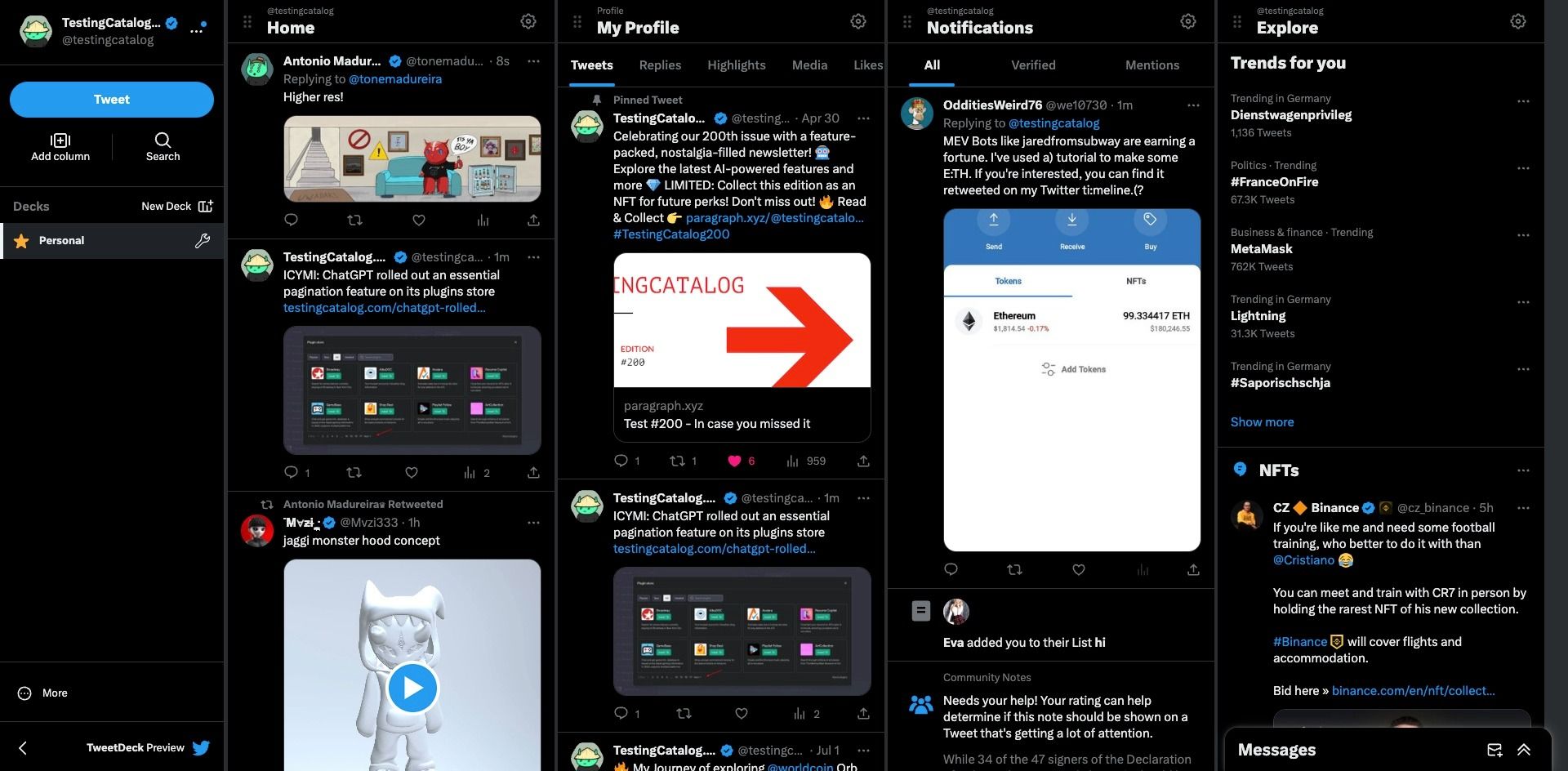 Beneficial For:
This update will primarily benefit Twitter's verified users including journalists and public figures who often need to manage their interactions better given the large volume of tweets they receive. The increased functionality, including full composer functionality, Spaces, video docking, and polls, will help them to better curate their content and engage with their followers.
About TweetDeck:
TweetDeck is a social media dashboard application for the management of Twitter accounts. Initially, an independent app, TweetDeck was later acquired by Twitter and is now integrated into the platform. It offers a more convenient Twitter experience by letting users view multiple accounts on one screen.
Source:
The information was confirmed by a release announcement on the official Twitter Support account.