TikTok
TikTok rolls out Explore tab on the web to more users, mirroring its mobile feature
TikTok has recently introduced an Explore tab on its web platform for users in the European Union, a feature that has long been available on its mobile app. Users can now seamlessly browse various categories, such as Sports or Entertainment while using TikTok on the web.
How to Access the Explore Tab
Accessing the new Explore tab on the TikTok web platform is straightforward:
Open your web browser and visit the TikTok website.
Locate the Explore tab in the top navigation menu, marked with the "NEW" label.
Click on the Explore tab to start browsing content categories. No need to log in, as this feature is accessible to all users visiting the website.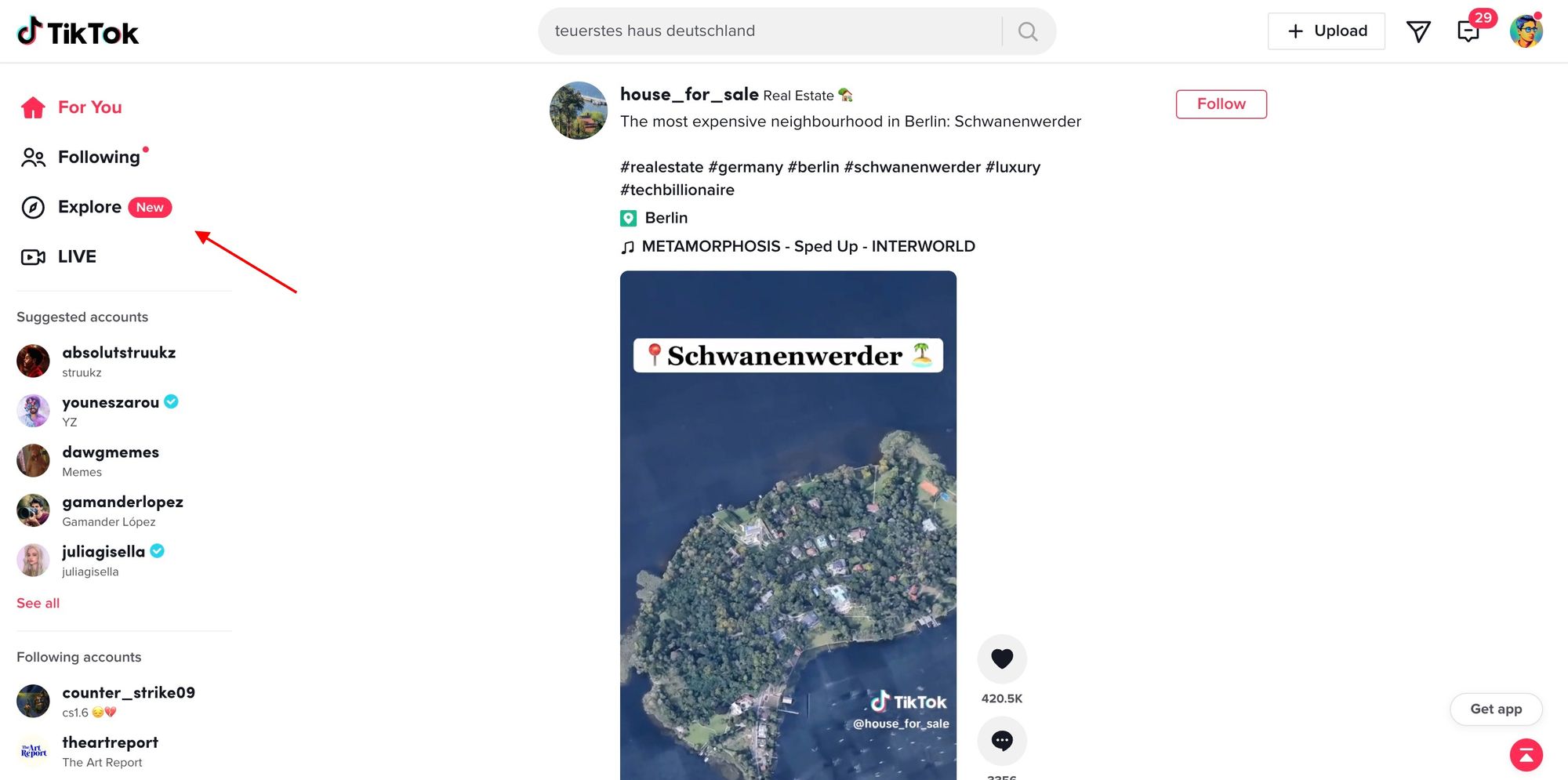 Who Will Benefit from this Feature?
The introduction of the Explore tab on the web caters primarily to users who prefer to use TikTok on their desktop or laptop computers. This new feature provides the same content organization and discovery capabilities that mobile app users have enjoyed, making it easier for web users to search for specific content, discover new trends, and engage with content creators in various niches.
More About the TikTok Web Platform
TikTok's web platform is a browser-based version of the popular short-form video app, allowing users to view and interact with content without needing the mobile app. While the web version offers a more limited experience compared to the app, it still provides a convenient way for users to access and browse TikTok content on different devices and screen sizes.
Source of the News
This new feature was reported and confirmed by several users, including Radu Oncescu. For more information, you can find his tweet through the source link provided earlier in this article.