TikTok
TikTok released Immersive Music Creative Effects to everyone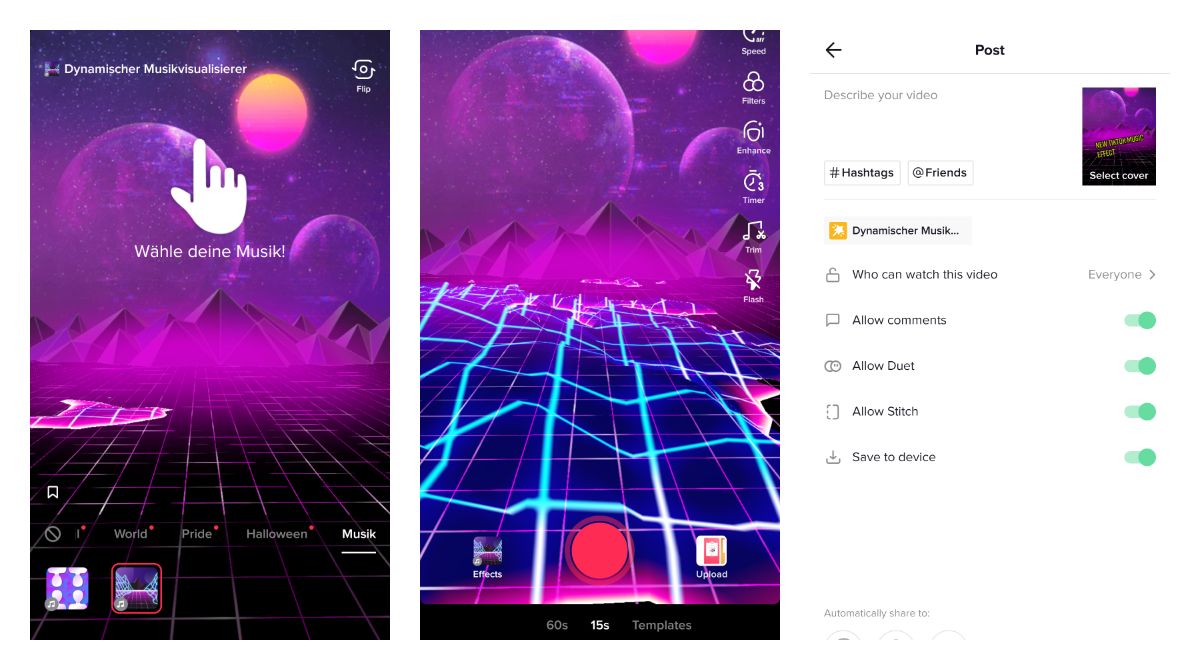 The recent rollout came along with a bunch of new effects for creators where some of which should be already available to everyone.
One of them is called Music Visualizer where you can capture animation for the music track with a cool 3D effect.
Music Visualizer is the first music creative effect we're making available to our community, and it's accessible now on TikTok globally. The effect runs real time beat tracking to animate an out-of-this-world, retro greenscreen landscape that will move right to the beat of your favorite space song (or any song you like from our sounds library). Yesterday, AREA21 debuted a tease of their track, "La La La," in the first video on TikTok to use Music Visualizer. You can try it yourself to the tune of AREA21's newest release. Check out their video using the effect, below.
You can check more of them on an official blog post from TikTok.
How to test:
Open the TikTok camera.
Tap on the effects button.
Select an effect with a small music icon.
Tester Context:
📲 TikTok is a modern social network focused on short videos.
📲 TikTok is also available in Beta and you can opt-in as a tester via Google Play.
Source: @MattNavarra