As a Facebook page admin, you may notice some prompts on the Facebook page insights view. The app will highlight stats for your Facebook and Instagram stories overs there.
It also turns out that from this view you can also post page stories which might allow you to add links to them. Interesting to note that you can see a boost option for stories there as well.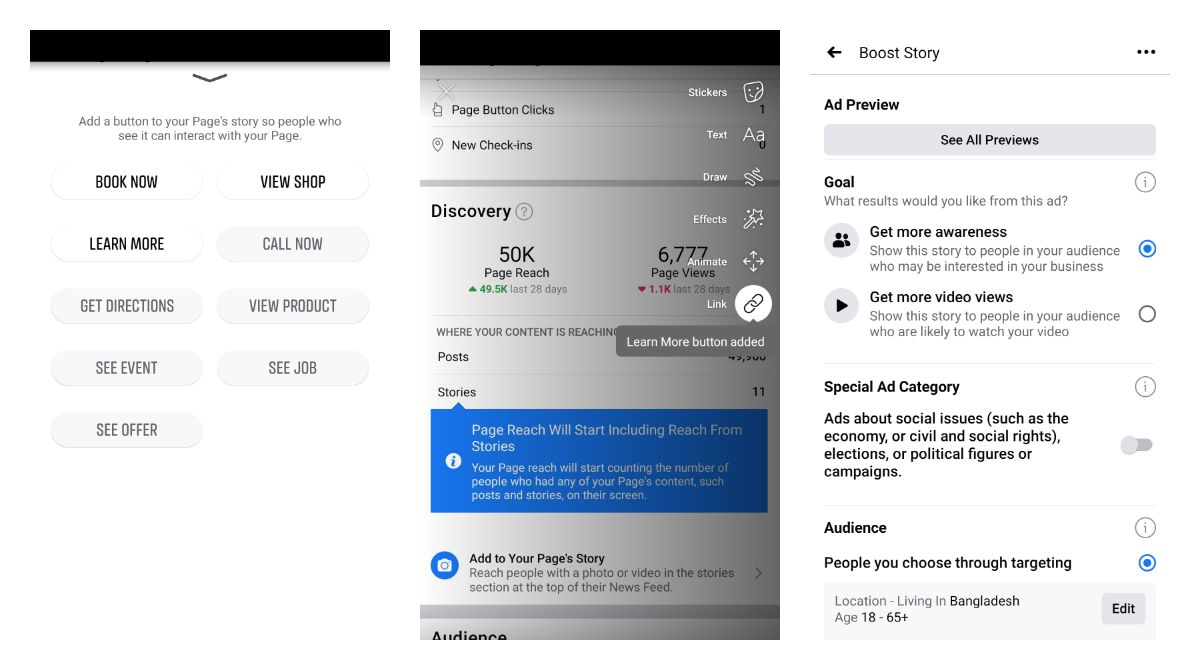 How to test:
Open the Facebook page insights tab.
Tap on the page chip option.
Scroll down until the Insights section.
Tap on See more.
Scroll down to the stories section and tap on the individual story.
The feature itself isn't new.
Tester Context:
📲 Facebook is a well-known social media app that also owns Instagram and WhatsApp.
📲 Facebook is available in Beta and you can opt-in as a tester via Google Play. The beta program is getting full quite often but Facebook devs are extending it from time to time.