There is no secret that the most customizable operating system for mobile devices currently on the market is no other than our beloved Android by Google. Apart from being able to run on various types of devices - from mobile phones to smart TVs and watches - it captures the majority of today's smartphone sells in all price points by offering a broad range of hardware support, and because of its open-source nature, the option of making countless alterations to it by OEMs is one of its many enticing features.
In this article, our numero uno goal is to cover every bit and bob about Android there is you can change according to your preferences, with sources all linked in the article. That said, here we go.
1. Launchers
This is the only mobile operating system allowing users to replace the default homescreen experience, and hereby, such apps carry the label "launcher." Launchers do come with different feature sets, UIs, and can easily transform one's device in a jiffy. The majority of third-party launchers ship with icon pack support by default, thus, that's why they appeal to a greater audience, at least in general. We'll drop down below our top launcher picks for you to choose from.
Apps with excessive customization options
To iterate on that, there are a handful of launchers you must try, starting with Launchair V2. The second major release does improve upon version 1 in so many ways, and it's free for that matter. Apart from complete theming functionality, icon packs, gestures, it brings to the table integration with Sesame Shortcuts and Google Discover from Pixel Launcher through a plug-in, plus as a bonus point in my book, it is fully open-sourced.
‌‌‌If Lawnchair is not your forte, then you should try Librechair - a fork of the former that shies away from all Google things - Discover/Search - by implementing open-source/other derivatives.
Nova and Hyperion offer a similar grade of functionality to our first pick (Google Discover and Sesame Shortcuts - available on both,) with top-notch performance to boot, and can be customized to the extreme. To support their developments, you can purchase the Pro versions.
Another app worth mentioning is Action Launcher. It does pick Pixel Launcher as a base, again, but adds its special covers feature (with a swipe up on an app icon you can toggle a widget 0f your choice), and much more.‌‌Besides those, a great appearance in our list makes Smart Launcher and its category-based homescreen structure and intelligent theming. It literally has its own theme store.
If you are a fan of Microsoft, you have a Windows 10 machine, and enjoy using their Office Suite of apps, then MS Launcher should have you covered on that front. Perhaps, its primary selling features are the tied integrations with To-Do and Bing.
Simplistic launchers
In case you are strictly aiming for minimalism, then you have Niagara Launcher. Its main drive is to steer you away from using your "smart" device as less frequent as it gets by letting you pin only a few of your favorite apps on the homescreen, with a single widget up top to cover all of your special needs.
POCO Launcher is known for its categorization and app lock feature, while Shade Launcher offers basic Pixel style UI, custom-made gradient themes, a nifty smart unread widget, and is open-source too.
Apps mentioned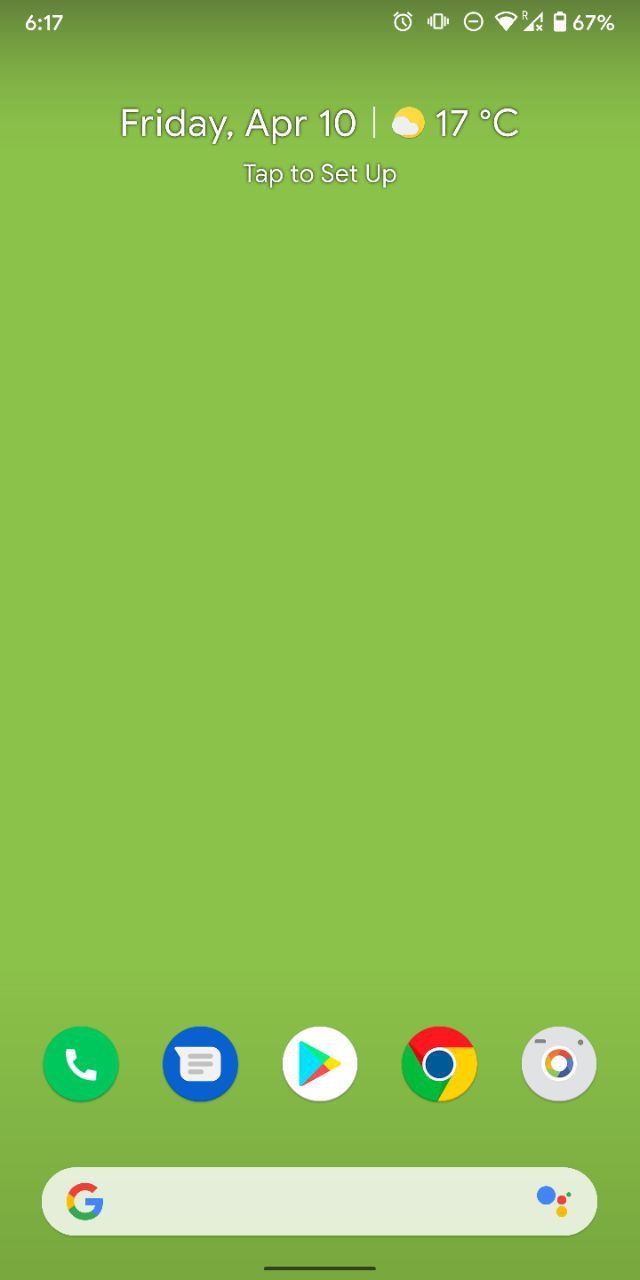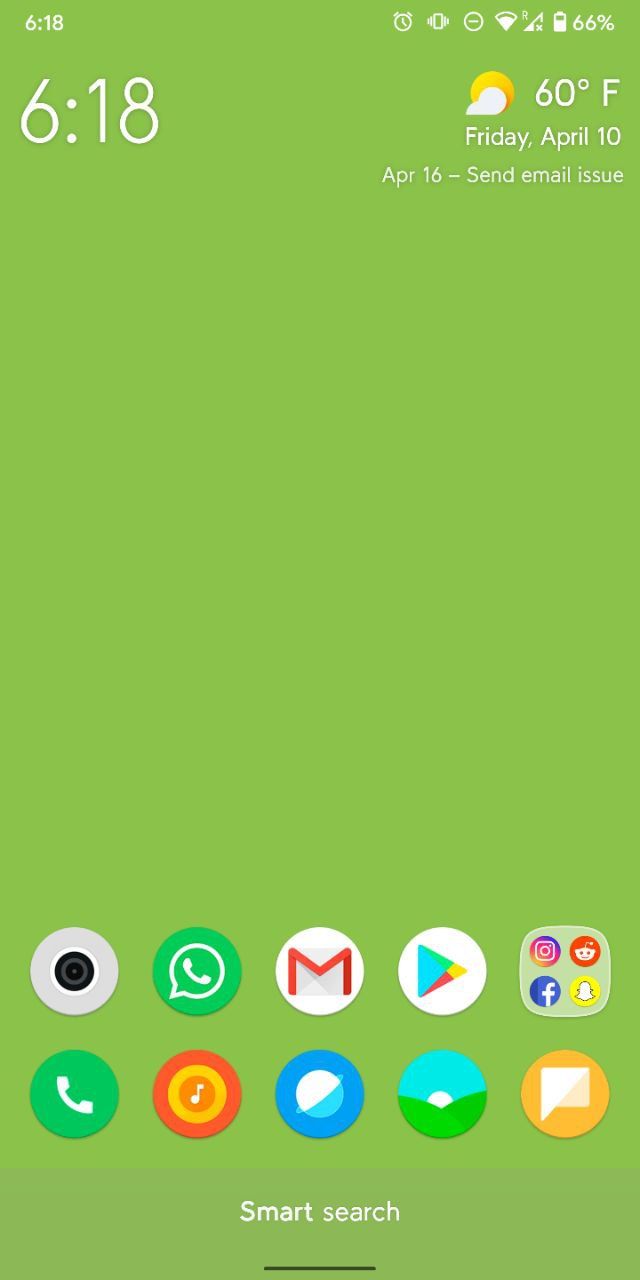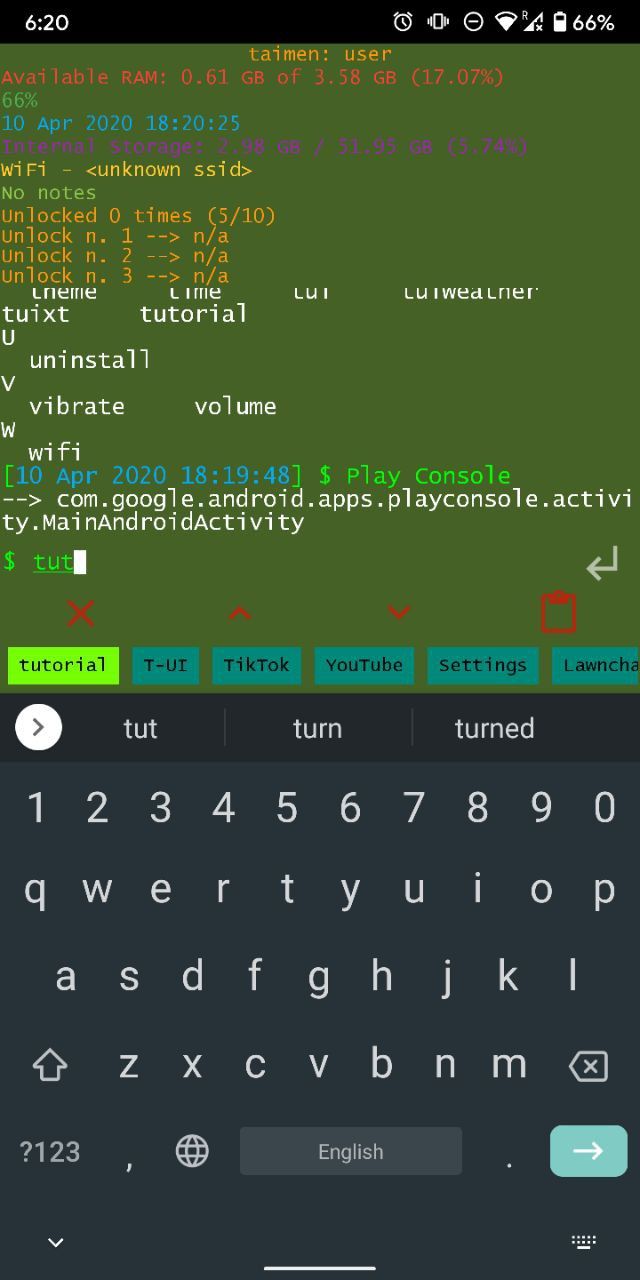 2. Wallpapers
Not something really exclusive to Android, but changing your device's wallpaper is the first step of the way to a fully-personalized experience. You can set any image as your homescreen/lockscreen background, and we'll share with you various great apps, websites and Telegram channels that you can browse and pick exactly what you fancy.
Tapet and Stupis Screens - the latter I found out about quite recently - are two extraordinary tools you can leverage to make your own wallpapers with chosen colors and more.
Now onto the special thing in regards to wallpapers - live wallpapers. Live wallpapers are animated images, albeit some are allowing the use of video files too, and more so, they can respond to touch, sound, and even display changes in the weather.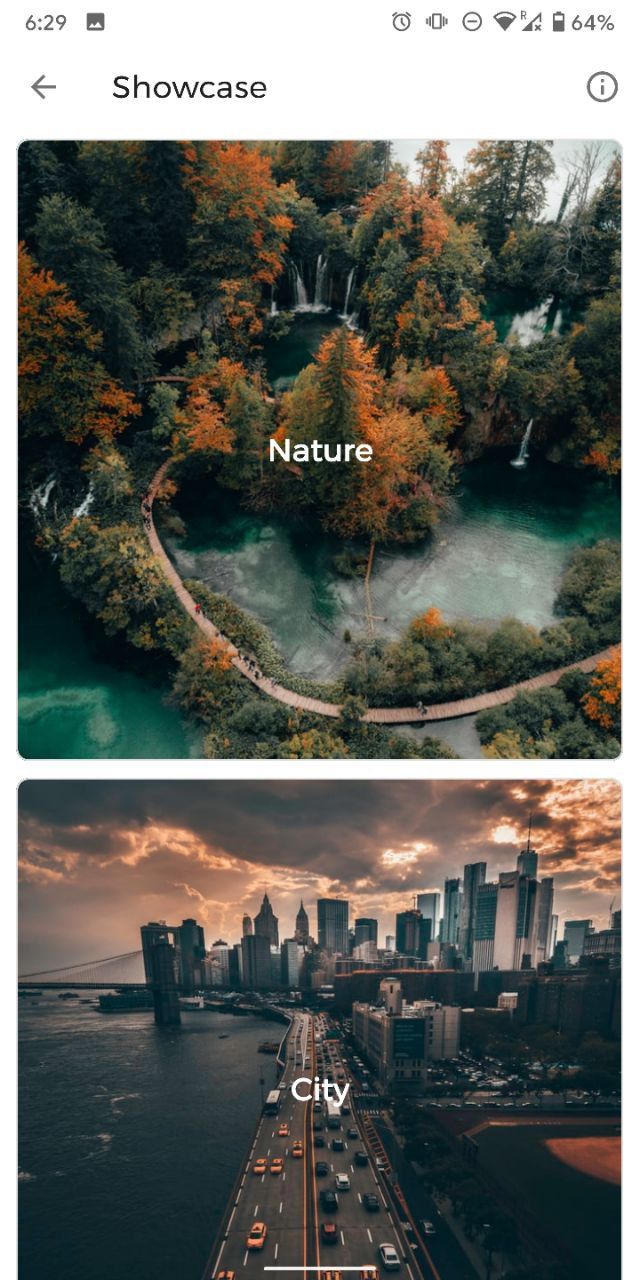 Wallpaper sources
Recommended wallpaper apps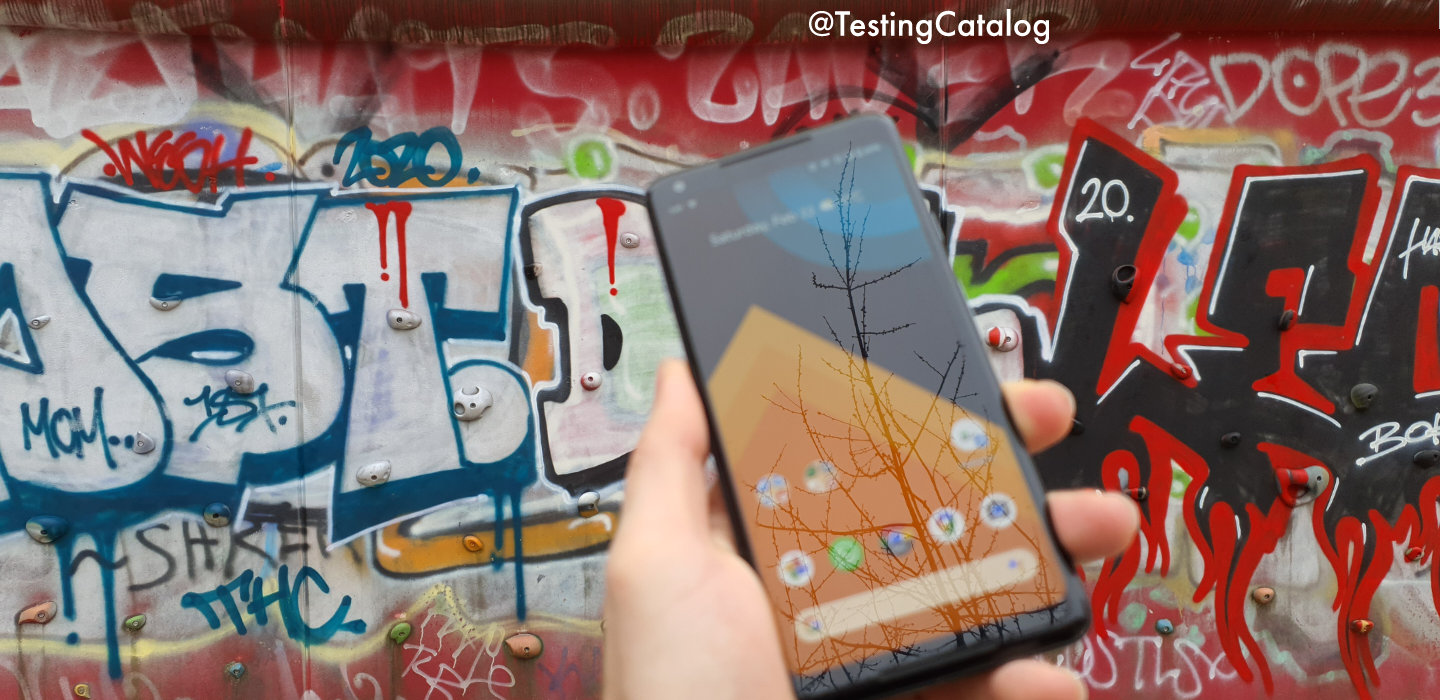 Recommended live wallpapers
3. Widgets
Widgets are the pinnacle of personalization on Android. They offer easy access to information and tools for productivity directly from the homescreen. Not only you can use widgets that come bundled with your favorite apps, but with KWGT, perhaps, you can create your own by combining custom fonts, icons, and functions. The customization is, simply put, endless. We had Zooper Widget, but support for it got dropped out and it is sadly no longer present on the Google Play Store.
Kustom Widget Maker (KWGT)
Kustom Widget Maker (KWGT)Community support for KWGT, on the contrary, has grown a fair bit in the past couple of years to a degree where it's now the go-to custom widget maker. The Play Store is full of pre-made widget packs - free or paid - which doesn't imply that you cannot modify them. Alas, you can, and you totally should. Please, watch the embedded YouTube video by Zachary Anderson below, demonstrating the power of KWGT in his setup.
Homescreen Setup Tutorial v4.0! [Step by Step] video on YouTube by Zachary Anderson
Other recommendations
Cool widgets you should try out are Google's infamous "At a glance" one, the calendar widget that comes with Home Agenda, and Ruff's truly beautiful note-taking widget. And last is an app that we recently dropped our brief review of, so be sure to add it to your list for reading later.
How to add a widget
Adding a widget to your homescreen, for those uaware, is fairly straightforward. A long-press on the homescreen should present you with an option called "Widgets," and it should work on almost every launcher app out there. Next, you are left with picking one and plopping it on the homescreen wherever you desire.
4. Icon packs
Running a third-party launcher, as we noted above, allows you to install complete icon packs, or in some instances, even your icons. Moreover, you can mix and match icon packs.
If you want to get free icon packs, you can join giveaways on social media sites, or browse Reddit for some great deals.
Top icon packs
5. Themes
Themes are an alternative option for personalization. Stock Android 10 on Pixel phones now ships with dark mode included as well as a Styles & wallpapers section in the display settings. The latter allows for mixing and matching different fonts, icon styles, accent colors, and icon shapes as your preferred system theme.
But your options do not end here. Many OEMs offer theming functionalities bundled with their proprietary skins. There are cases where they go as far as providing themes through their theme/app stores.
Samsung's OneUI 1 and 2 have their system-wide dark theme options just like Huawei's EMUI 9 and 10 and Xiaomi's MIUI 10/11, whereas with OnePlus, their phones ship with light, dark, and black modes, and an excellent custom accent color picker.
OEM themes are mostly limited to support system apps.
Thanks to Substratum, theming all apps can be done on most Android's, regardless of the manufacturer, the version it's running on, and whether it's rooted or not.
For additional information regarding Synergy, XDA-Developers has a well-written guide debunking the setup process.
Synergy lets you use Substratum custom themes once again on Samsung's One UI
6. Keyboards
Changing the de facto keyboard counts as our favorite OS's not well-known fortes. A select number of third-party keyboard apps excel in very specific areas, being it in suggestion accuracy, theming, ease of use, cross-device dictionary synchronization, built-in GIFs and stickers, and so on.
Gboard, for instance, allows you to search the web without closing out the keyboard. Neat, huh? On a different note, Chrooma has an amazing adaptive theming system, letting it switch colors on the fly, depending on the application you have opened at that time. Lastly, SwiftKey is getting praised for its perfect auto-correction subsystem.
Recommended keyboards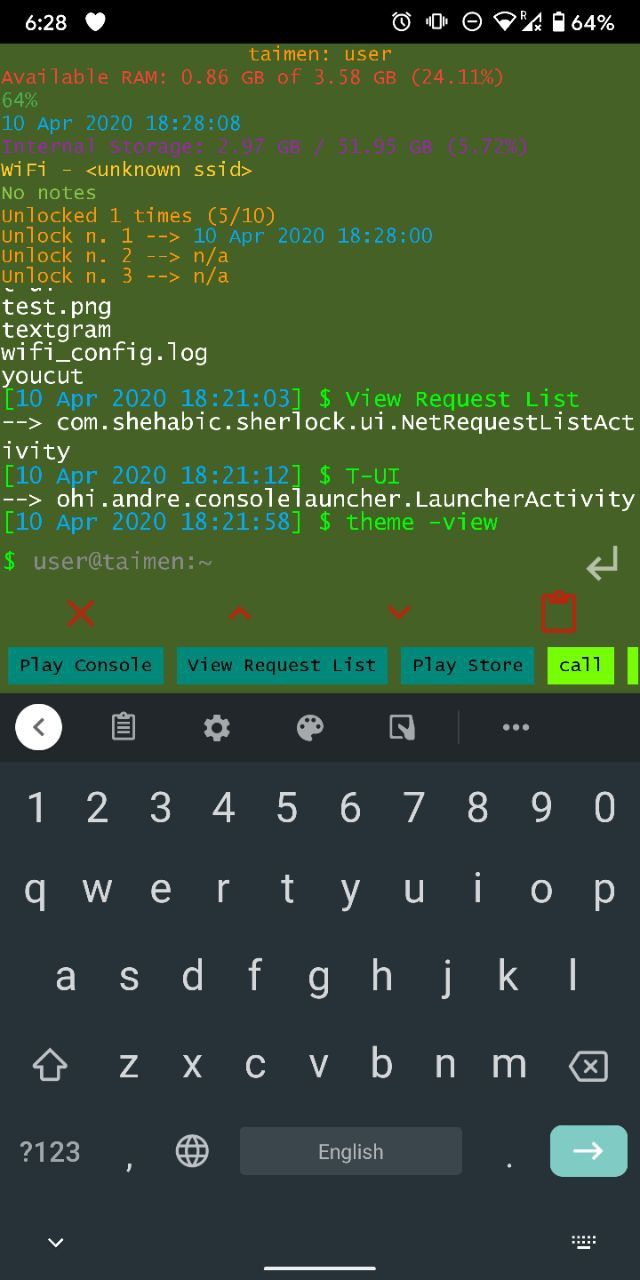 7. UI navigation modes
First introduced with Android 9 Pie and now upgraded in 10 is the long-awaited gestural navigation system. Nowadays, most smartphones do get released carrying multiple navigation methods. The old three-button style, the Pie two-button mode, and the newest and best fully-gestural variant can be selected from. In case you don't have such options, an app called Fluid Navigation Gestures can let you have it all on older phone models. Alternatively, you can resort to XDA's Navigation Gestures.
8. Notifications and quick settings panel replacements
If you are stuck on an older build of Android, then, with Power Shade & MIUI-fy, you can transform your notifications and quick settings panel to look more modern, or with MIUI-ify - to be much easier to access single-handedly.
9. Ringtones
We've explained a multitude of ways to change the way things look on an Android device, but what about how they sound? Well, ringtones and notification sounds can be changed too. You can go as far as setting ringtones per contact basis, and many chat apps now have their custom message sounds: Facebook Messenger, WhatsApp, Viber, and can be enabled on Telegram too.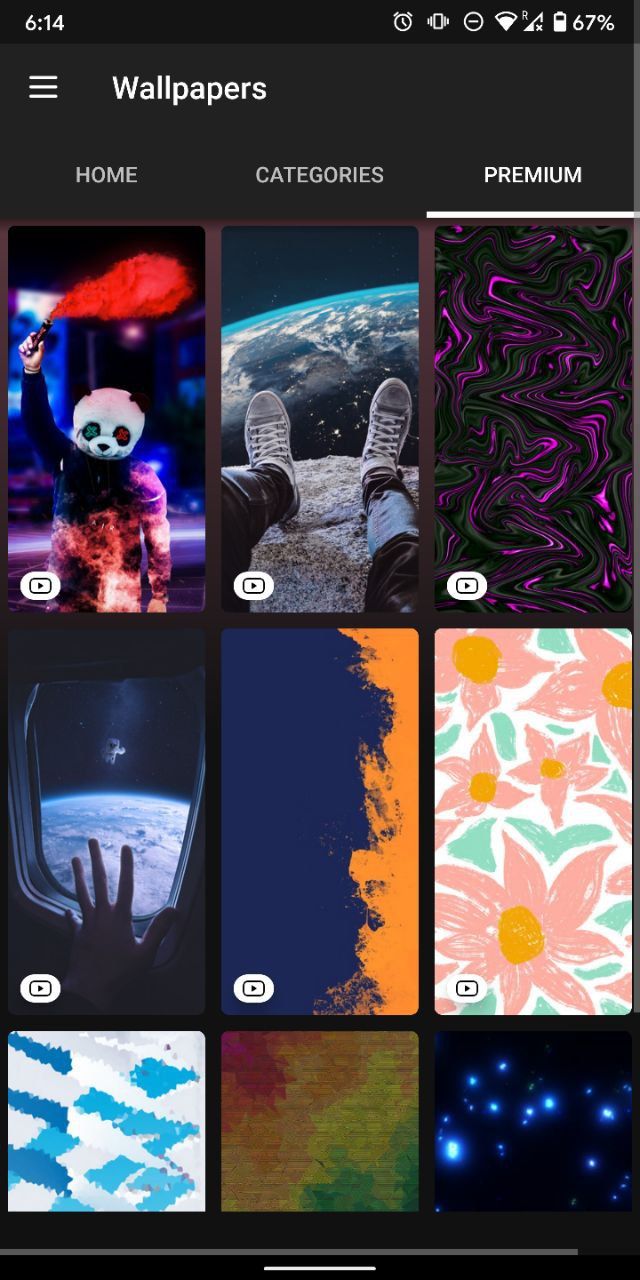 10. Bonus round
Telegram apps
The standard Telegram Android client, just like the X variant, they both support themes.
Buried very deep in the Settings app is a section baked with dozens of experimental tweaks to tinker with. First and foremost, enabling the Developer options requires you to tap seven times on the Build number found in the About page, and then you can head straight to the aforementioned settings page.
For starters, you should change the default screen density, i.e., DPI, to a custom value to adjust the viewing experience altogether. If you prefer having dark mode enabled in all apps on Android 10, the Override force-dark toggle is something you should consider flipping on.
Root-enabled mods
Having root access on Android opens up further opportunities. From changing the default font, bootanimation, boot logo, to flashing an entirely different build of the OS, created by a different person, or inherently, yourself. To expand on that, each model may require tailor-made mods, so be very cautious there.
11. Setups
A setup is what we call the combination of a launcher app, settings, colors, wallpaper, and the way your icons and widgets, if any, are organized. Everyone has different needs and styles, so it is something completely subjective. A good setup is what works best and looks well for you / to you.
If you are satisfied with your setup and want to share it with others, you have multiple places to do so: Twitter, Instagram, Telegram, Reddit, you name it.
Remember to state the model name of your device, launcher, widget, any special wallpapers, and the sources to get them. Also, you can tag the app developers and use all relevant hashtags available.
Popular Telegram groups to share your homescreen setups
My setup
As I am an advanced Android user, I have modded my Pocophone F1 quite a lot. I am running a custom ROM, Lawnchair V2 alpha with the QuickSwitch Magisk module to replace the recents panel, and have applied my custom Substratum theme with blue accent color, and Swift Black. I use Gboard as my primary keyboard with the MD2 black and blue Rboard theme and Telegram Beta with my Black Pixel theme as well. My only homescreen widget is Lawnchair's version of "At a glance," which displays now playing media info, battery status, notifications, and calendar events. Icons are the default rounded ones. And at last, Nacho Notch is always running in the background to mask out the large notch of the F1.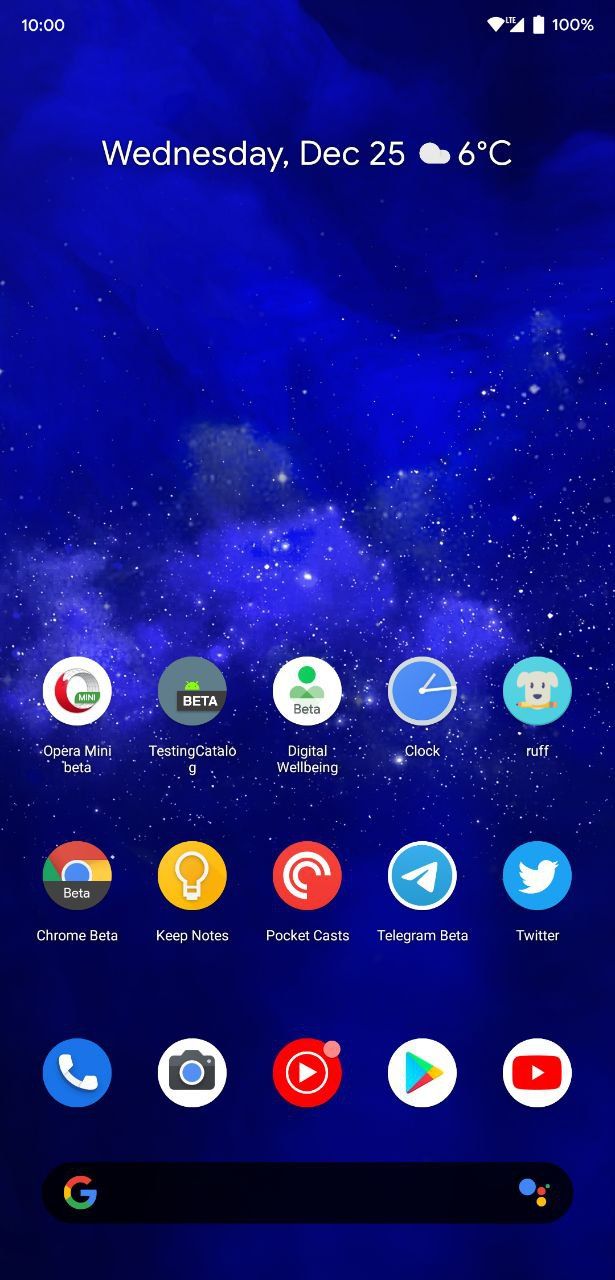 ---
To wrap things up, it is fair to say that customization on Android is endless. The tools and apps the hard-working developer community has built over the years shows that they are very passionate and love what they do. For newbies, diving into the whole customization world can be scary at first, but it shouldn't be at all. It's a process, and changes as time goes.
Stay up-to-date with all kinds of news around Android, app testing, and much more with TestingCatalog 🔥