Metamask
How to make Metamask or Trust Wallet connect with DAPPs on mobile web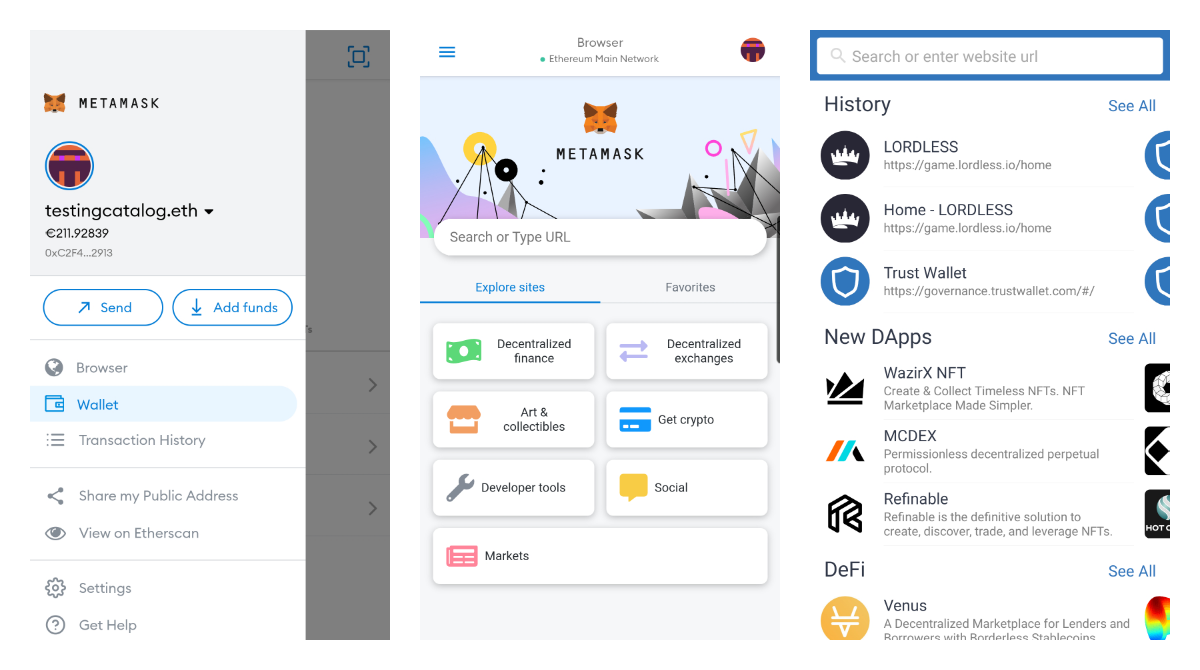 Most web DAPPS require your crypto wallet to be connected. At the same time, not all of them are mobile-friendly and sometimes the choice of options that are available for connection is limited. For example, Wallet Connect that most websites have doesn't work smoothly all the time and messing with QR codes isn't a very pleasant experience either. To my experience, if you use Trust Wallet, sometimes it works a bit better but still not with 100% of the DAPPS.
The good thing is that there is a solution that works all the time. It is super basic and obvious but might be a good hit for web3.0 newcomers.
📲
Both Metamask and Trust Wallets have an internal browser that allows you to open any DAPP url. If you would try to connect your wallet from there, it will work straight away without the need to select anything.
That's it, that's the trick 😉