The recent update to version 8.0 for Google Messages brought a bunch of changes to its content picker functionality. Now it is easier to access Google Assistant actions as well as gifs and stickers.
The camera view also looks a bit more compact and able to slide smoothly while you are scrolling through your image gallery.
How to test:
Open any conversation view.
Tap on one of the buttons on the left side from the edit text field.
Scroll through available options and media.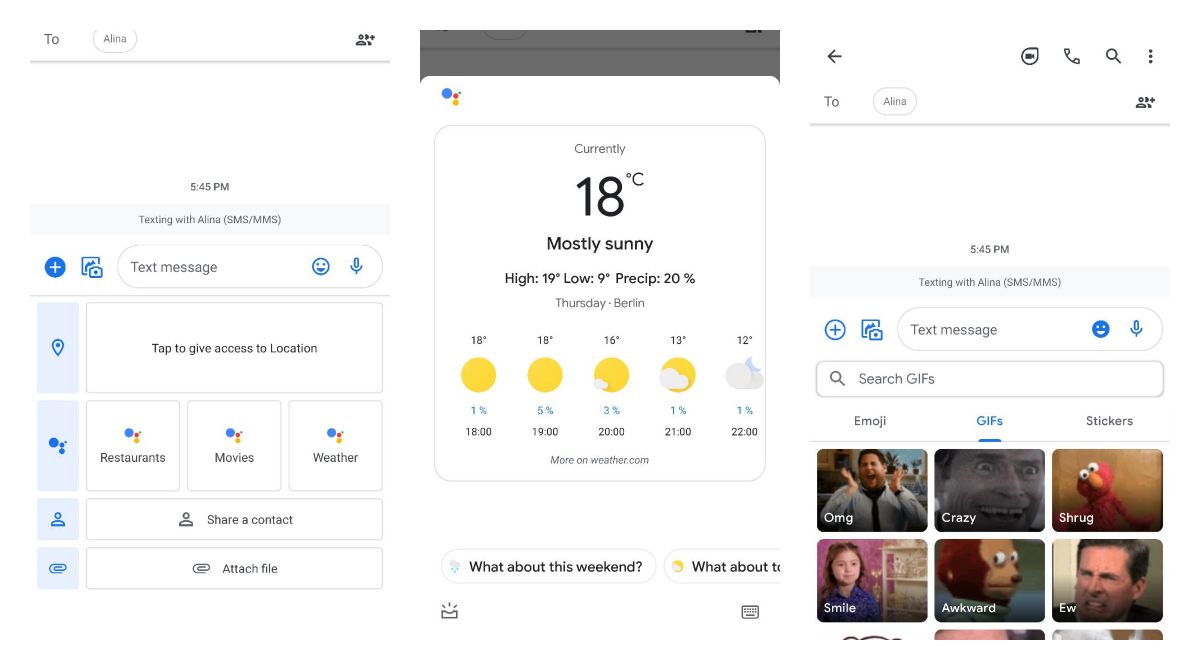 How does it feel?
You would rather expect this kind of UI to appear in a modern messenger rather than on an SMS app. But nowadays, these two are no longer different. The camera slider looks very cool but have you ever used Google Assistant during texting? 🤔
Via 9to5google