After a full UI revamp, Strava delivered what it was promising - 2 new features came out introducing Group Challenges and Personalised Segments.
Called "the biggest app update of the year 2021" Strava sends out push notifications to its users to highlight these new features out there.
📲 If you click on this link from your Android device it can deep link you directly to the new section of the app.
Craft your own challenges
Users finally got a way to create challenges for the app. Without premium, you can only create 3 group challenges for free. There you can select a type of challenge, the goal and the name. After creation, it will be possible to invite your friends into it or share it online.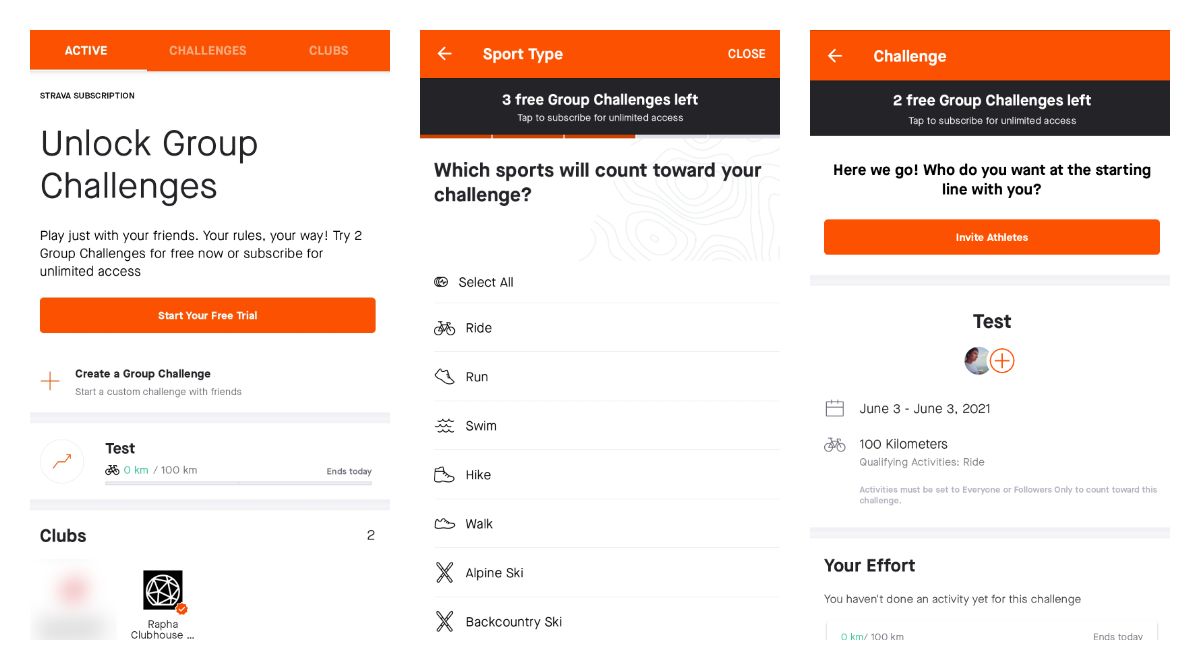 Unlock all of Strava's map tools
Personalised segments bring you a new way to filter and select segments that are right for you. On the new map view, it is easier to browse them with a help of a bottom list slider.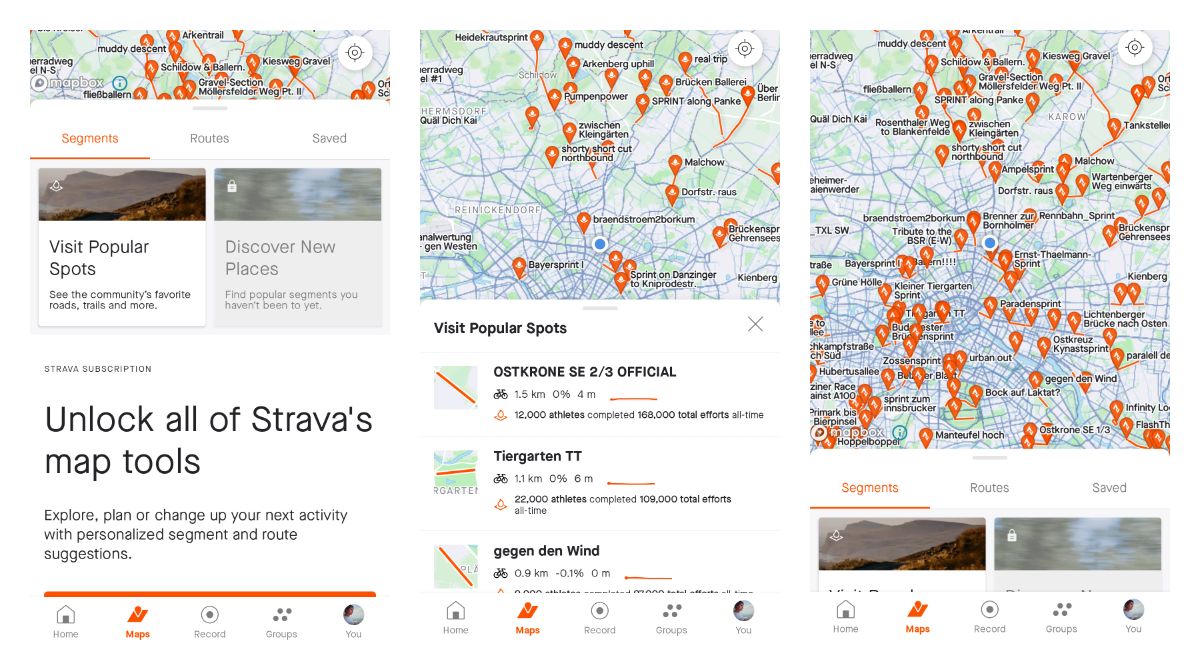 How to create a group challenge on Strava for Android:
Open Groups tab.
Tap on the "+ Create a group challenge" button.
Pick a type of challenge from Most Activity, Fastest Effort, Longest Single Activity.
Select measurement and pick the goal value.
Select a sport type.
Select start and end dates.
Add a name and description and tap on Create.