This feature was spotted in testing some time ago and now more users will get a chance to give it a try.
Instead of plain Bitmojies, Snapchat will display its 3d version. From the same menu, you can change the outfit but it will lead to the same old Bitmoji customisation screen.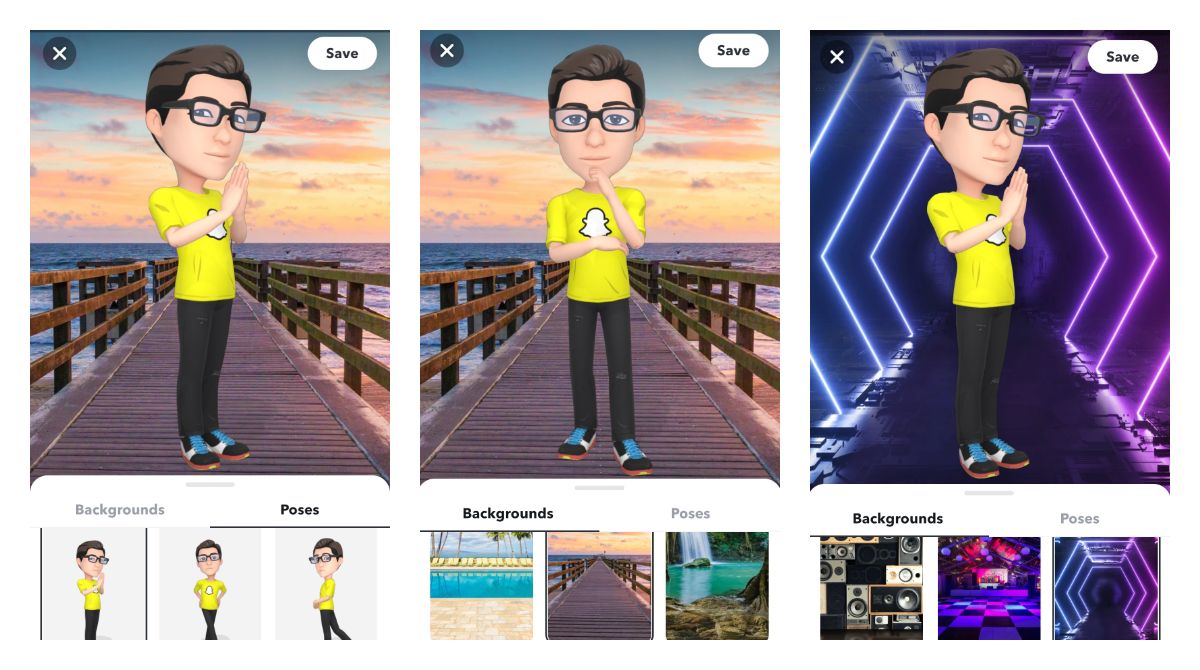 Apart from this, you can change Pose and Background and this view will show a 3d version of the avatar in front of a chosen background. The selection of backgrounds and poses is quite big so you will surely find something that suits you.
These avatars can be also shared with the story or to other apps. Avatars of your friends will become transformed to 3d versions as well.
Tester Context:
📲 Snapchat is a well-known social app with loads of AR lenses.
📲 Snapchat is available in Beta and you can opt-in as a tester via Google Play.