Now there is a new button at the middle of the bottom of your Snapmap that is called Places.
It will open the "My Places" popup view where you can switch between Popular, Favorites and Visited tabs. From there you can easily access different places, view their details and mark them as favourites.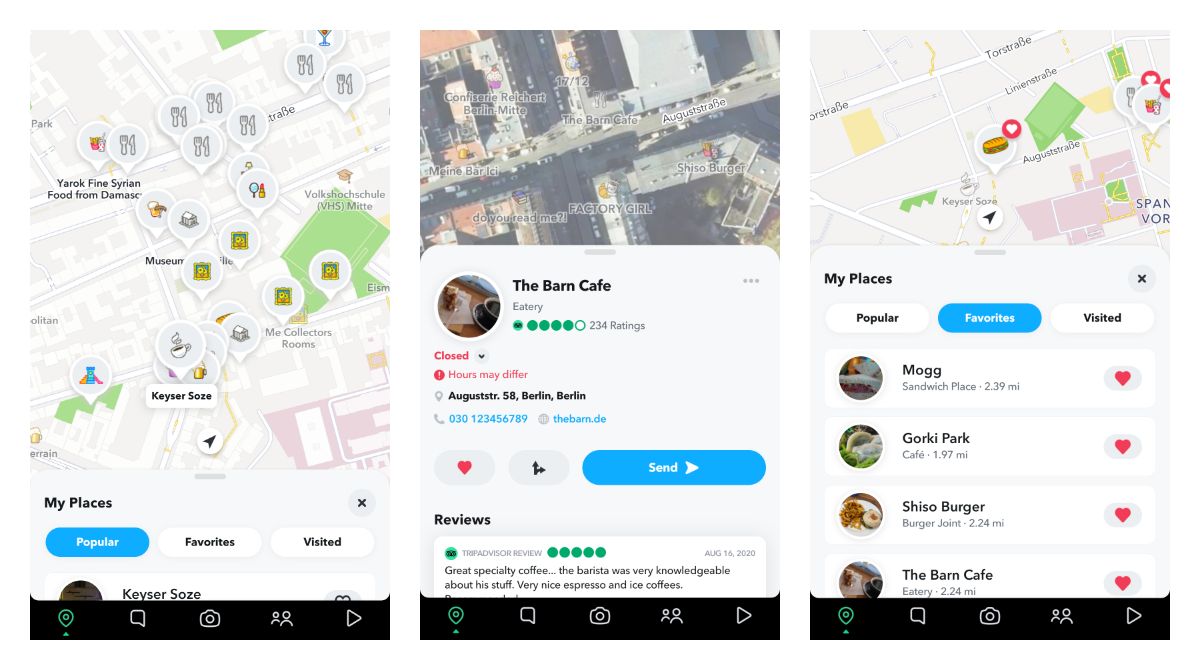 After visiting a certain place, it will show up under the Visited tab as well.
This feature should be available to everyone already but still may take some time to get rolled out to 100% of users. Was spotted on iOS first as usual.
Tester Context:
📲 Snapchat is a well-known social app with loads of AR lenses.
📲 Snapchat is available in Beta and you can opt-in as a tester via Google Play.