DAPPS
You can track your NFT floor prices with FlooredApe beta for free
FlooredApe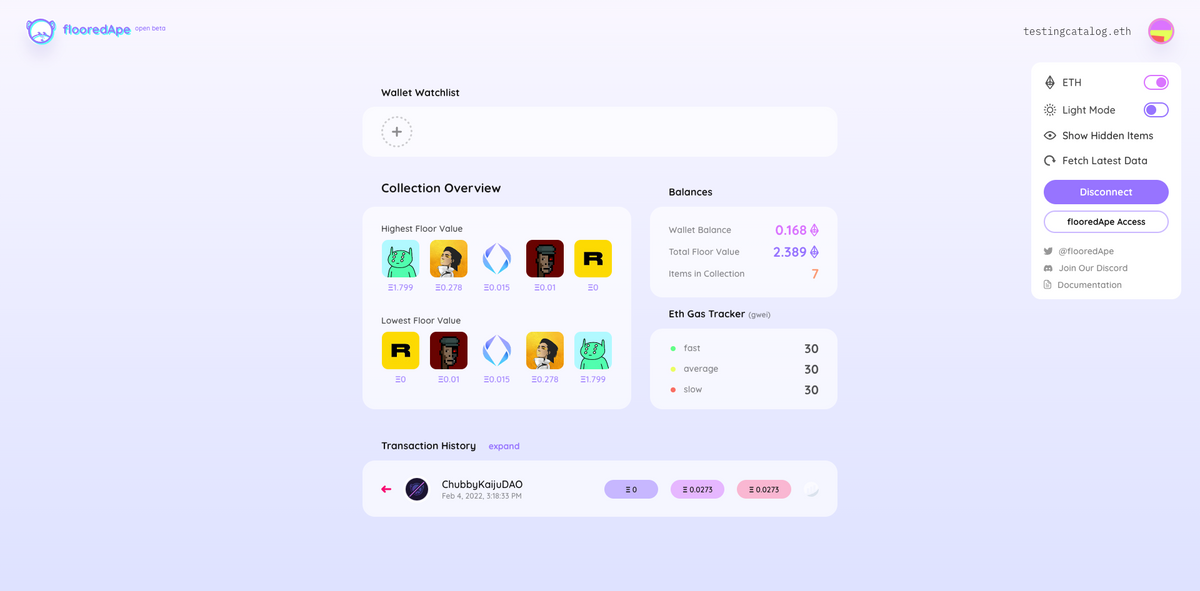 The tool for tracking NFT portfolio floor prices is super helpful as it saves a lot of time for every NFT holder. FlooredApe is a web tool that is available in open beta. It means that everybody can access it and use it for free.
The project development is driven by the community of token holders that are available for minting at this moment.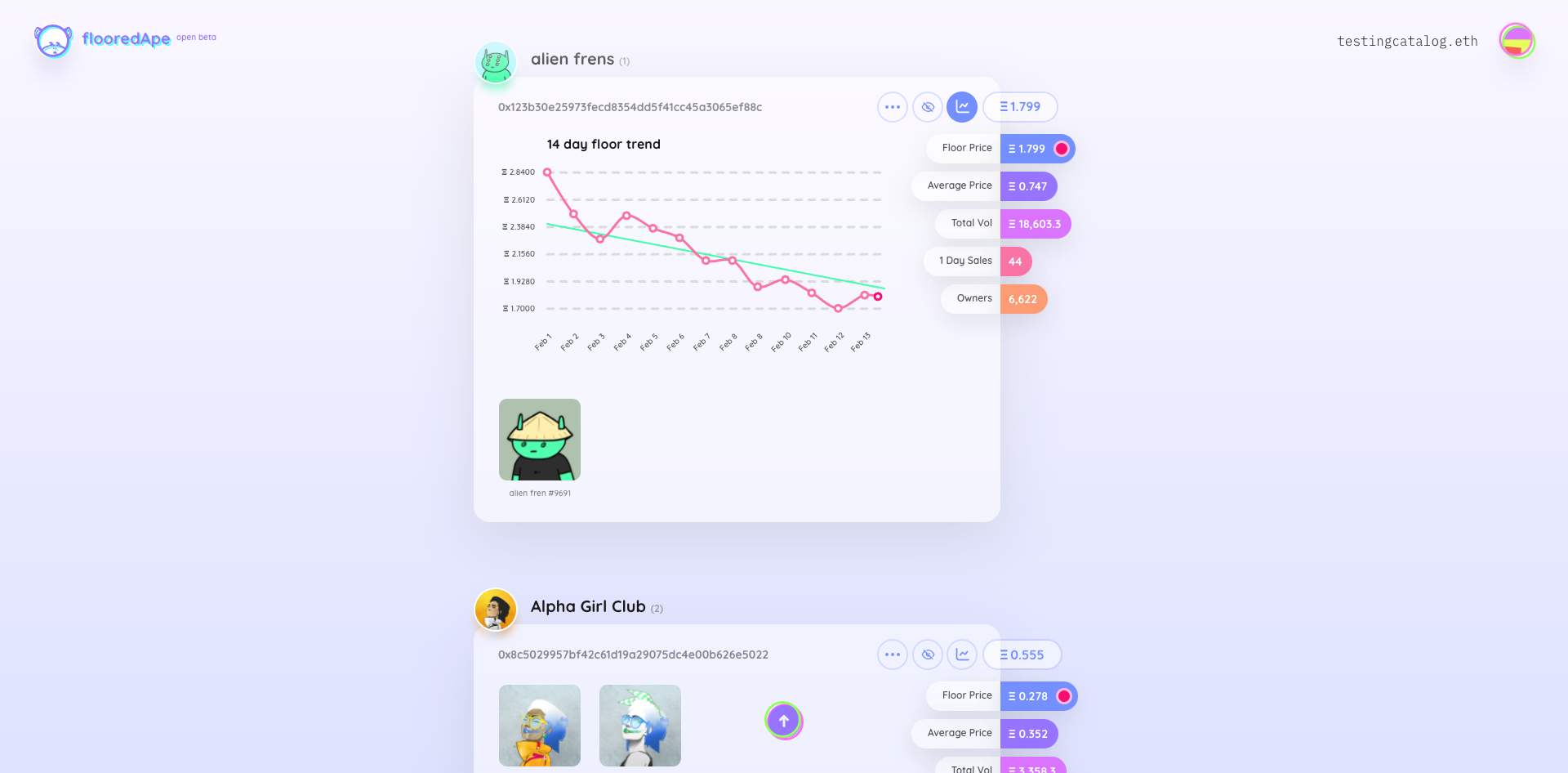 On the tool itself, you can see a collection overview and a detailed breakdown of each collection. Tapping on a specific collection will show a floor price chart as well.
I will definitely add this DAPP to the list of apps for monitoring but should I add one of these FlooredApe tokens to the TestingCatalog Vault? 🤔