Facebook
More group admins can now enable anonymous posting feature on Facebook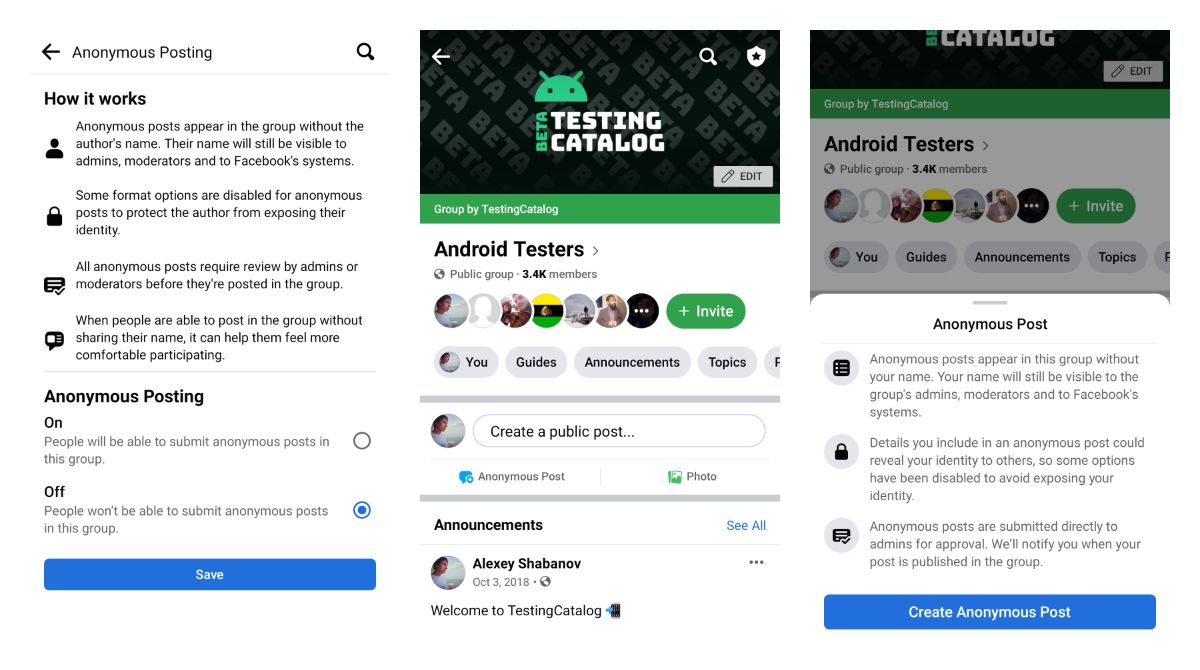 According to Matt Navarra, this feature was only available in parenting and health-related groups. Now it seemed to be rolled out to other group types. It can be enabled in the group settings where you can also find a detailed explanation of the feature.
After being enabled, a new Anonymous Post button will appear under the "create a post" field. Anonymous post will be shown as post created by "Group Participant". Not all post types can be created anonymously and it seems that the Facebook app cannot handle all the cases properly but the plain text post should work properly.
This feature is enabled on the Android Testers group and you can give it a try over there.
How to create an anonymous post on Facebook group:
Open the group page where anonymous posting is enabled.
Tap on the Anonymous post button.
Continue with a normal post creation flow.
How to enable anonymous posting on your Facebook group?
Open group admin panel.
Tap on the Settings button.
Scroll down to the Features section.
Tap on the Anonymous posting option.
Turn it ON and press Save.
Tester Context:
📲 Facebook is a well-known social media app that also owns Instagram and WhatsApp.
📲 Facebook is available in Beta and you can opt-in as a tester via Google Play. The beta program is getting full quite often but Facebook devs are extending it from time to time.