After accessing a new contact us flow, you will be asked to describe your problem in details. This text will be used by WhatsApp in order to find related FAQ items that might be helpful to you. On the next screen, you will have a chance to browse all these suggestions and also send this data to WhatsApp support as an alternative.
If you choose to send your request to support, you will get added to the new WhatsApp chat with the most relevant information regarding your issue. There you will have a chance to ask follow-up questions if needed.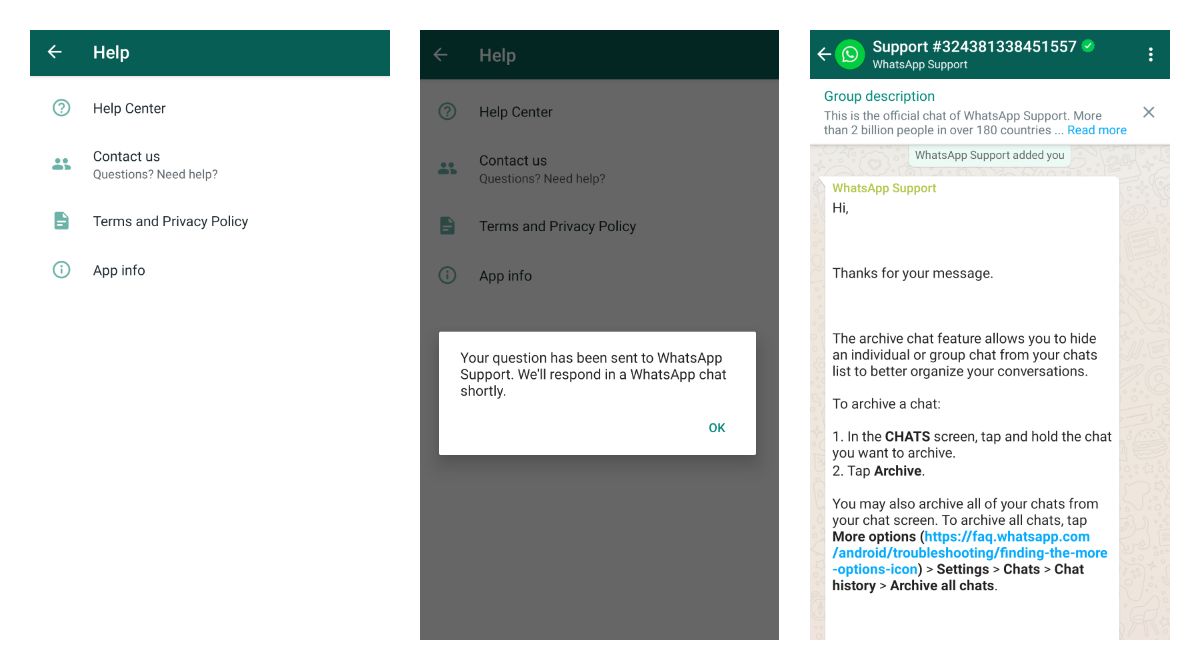 This change might save quite a lot of money to WhatsApp by deflecting users from contacting their support agents. If the number of contacts will get lower, they will be able to hire fewer support agents and so on. Interesting that it seems using an automated solution in order to find the most relevant answer to the problem that users are typing. You can test it by typing different issue descriptions like "chat archive doesn't work" or "payment isn't working" to see different results.
This feature was spotted a while ago by WABetainfo and now it seems to start rolling out to more users. It is also a server-side feature so you may need to wait until it will be enabled.  Tested on version 2.21.12.1.
How to contact WhatsApp support on Android:
Open the WhatsApp settings screen.
Tap on Help.
Tap on Contact us.
Describe your issue in the text field.
Tap on the Next button.
Check if any of the suggestions resolve your problem.
Tap on the Send question to WhatsApp support if not.
Tester Context:
📲 WhatsApp is a popular messenger app by Facebook.
📲 WhatsApp is also available in Beta and you can opt-in as a tester via Google Play.