Metamask
Metamask for Android now supports NFT auto-detection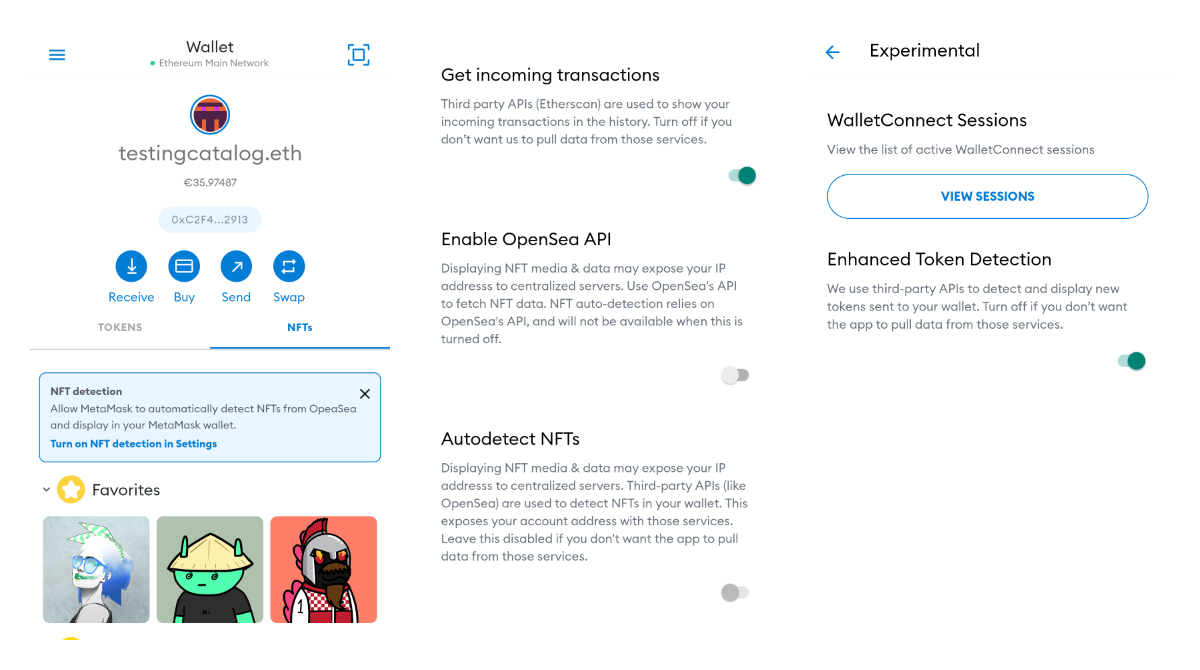 This feature allows the Metamask wallet to fetch OpenSea API in order to detect NFTs that are attached to your wallet. For example, if you will create a fresh collection on OpenSea, it won't show up on your wallet automatically without this option.
On Metamask, you will see a banner saying that this feature is now available after updating to version 4.0.1. In the settings menu, you will find two separate toggles, one for OpenSea API and another for NFTs Auto-detection which relies on OpenSea API by itself.
What's new?
- Bug fix for Confirm button on Transactions
- NFT Auto-detection Opt-in Feature
- Ongoing improvement of performance-related issues
- Updated minimum OS support to Android 6.0
ICYMI: You can also enable enhanced token detection in the experimental section that has a similar purpose but for tokens.